Hello, I am the owner of www.tabletcasinos.ca. I have worked in online marketing for over 10 years. Before that, I built a career in a more traditional corporate setting. I have many fond memories and good friendships from that phase of my life. Eventually, I felt secure enough to leave that environment in order to pursue more personal goals and ambitions. Below is a short biography of my online life these past 20 years.
Mobile Casino Enthusiast
I'm a tech enthusiast and a gaming enthusiast. This website is therefore an outlet for me to discuss two of my chief passions. Over the coming months, I want to build an ever-expanding catalog of information on the tablet casinos which accept real money gamblers from Canada. I hope this site fills a niche which needs filling. When you're finished reading Tablet Casinos, I hope you have the same enthusiasm for tablet computer gambling that I do. Even if you don't, I hope you have the information you'll need to make the right decisions about your gaming hobby. Remember, gamble responsibly. Never hesitate to walk away from the betting table, if you feel your hobby is getting out of control. The game will be there tomorrow.
The Early Days of Online Gambling
My first Internet experience was in 1994. While that doesn't make me the type of diehard user who's been around since the Arpanet days, I was there to witness the most life-changing phenomenon of my lifetime much earlier than the Canadian mainstream. Those early experiences were eye-opening, if somewhat basic by today's standards. I enjoyed the long threads on message boards which slowly moved across the page as more posts were made.
20th century message boards were only part of that early experience. Gambling online became one of my first impressions of the Worldwide Web. Since 1994, I've observed the launch of most of the top online casinos and poker rooms. I've kept track of the big name casino software providers, and most of the major innovations in electronic gambling over that time.
Over the years, the online gambling industry has evolved, both technologically and legally. In many ways, one can see the online and mobile casino gambling as a history of both progress and regression. Game designers and web developers launch brilliant new platforms, apps, and game designs, usually in response to the latest technological innovations in hardware. Their innovative leaps forward are followed by an army of politicians and public policy groups who want to respond to the new advances in game technology. Often, their responses regress the industry, which is a shame.
International Gaming Laws
The various jurisdictions worldwide have developed many different systems, and Canada is no different. This website will continue to record the latest innovations and laws in the industry, especially as it pertains to mobile casinos. I spoke earlier about the advances in game technology, both in software and hardware. Tablet computers and mobile smartphones are the most important advance in gaming hardware technology in the burgeoning new 21st century.
That's why I built this website. To me, tablet computers represent the ultimate experience in casino gambling: mobile, easy to use, vivid, and done with a touch of the screen.
Gambling with Tablet Computers
I was one of the early adopters when it came to the iPad tablet computer. Since then, touchscreen computers have become a passion of mine. Mainly, I like to compare and contrast all the top tablet computer brands and models on the market.
I tend to have 3 or 4 tablet computers at any given time, from a variety of companies. Originally, I would sell my used devices on EBay, hoping to get a small fraction of what I had originally paid for them. Eventually, I collected a network of friends who also enjoyed tablet gaming. Now, I swap and trade with a small circle of acquaintances. This way, I know most of the brands on the market and can write (somewhat) intelligently about them. That's what I want to do on this website.
Tablet Casinos' Mission Statement
On www.tabletcasinos.ca, I want to review the latest tablet computers on the market. Mobile casino gambling is in a constant state of flux. This is an industry which involves constant upgrades in technology. It's my goal to give updated information on the software and hardware upgrades as they come on the market.
More than that, I want to discuss the best mobile casinos servicing Canadian players. Tablet Casino is meant to be a directory of the best sites offering tablet gaming to Canadian players. It is also meant as a resource of tech tips and strategy advice to those gamblers, as well as a guide to the latest gaming laws which pertain to Canadian residents. When completed, this site will be a survey of the entire tablet casino gaming landscape, from the perspective of a Canadian.
As I do, I'll continue to educate myself, and hopefully to educate my readers. I hope you bookmark "Tablet Casino" and continue to refer back to the information I provide. Happy gambling!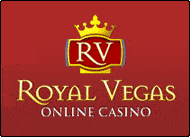 Royal Vegas Canada has been our editor's #1 pick for three consecutive years ! Great compatibility of course (iphones, mobiles and tablets) but also an exciting range of games and promotions. Excellent support teams and quick cashouts… What else to ask for ?
(Remember to gamble responsibly)