1 Sep
A Tablet Gamer's Tested Review of Apple iPad (2021)
Apple iPad Review (2021) According to Canada's Real Mobile Gamblers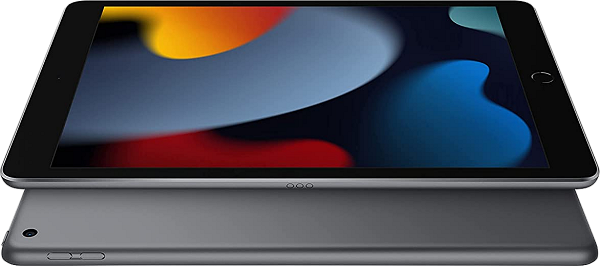 If there's one thing just about every technology review website agrees on, it's that the 2021 Apple iPad is the perfect choice for most people. It is not without flaws. It still requires the old lightning cable, whereas newer models are updated to a universal USB-C port. While its speed and performance is commendable, it isn't the fastest in the Apple line of tablets. The same sentiment applies to the screen size and display – it's great, but not the best. Where it really excels, however, is value, being the most economically priced iPad currently on the market.
Well into 2022, there are several newer iPads available to the Canadian masses. You could opt for the iPad Mini, the iPad Air, or even the iPad Pro, but they're all going to cost you more. Anywhere from $250 to $2,500 more, to be exact. Unless you need an exceptionally good tablet, the Apple iPad (2021) is more than capable. As you'll soon find out, it's got everything mobile casino gamers need to get their bets on the virtual table.
Apple iPad Review (2021)
Pros
Cons
» Best Value (for Apple)
» Powerful Processor
» Excellent Speed
» Impressive Front Camera
» LTE Connectivity Optional
» Mimics Previous Year's Design
» Speakers Sound Tinny
» Lightning Cable, not USB-C
» No Apple Pen Gen2 Support
» Not 5G Compatible
Apple iPad (2021) Specs
Release Date: September 24, 2021
Dimensions
250.6×174.1×7.5mm (9.87×6.85×0.30in)
Screen Size
322.2mm (10.2in)
Display
Retina IPS LCD, 500nits
Resolution
2160x1620p, 4:3 ratio
Chipset
iPadOS 15+
Chipset
Apple A13 Bionic
CPU
Hexa-Core (2×2.65GHz + 4×1.8GHz)
GPU
Apple Quad-Core Graphics
Internal Storage
64GB base / 256GB loaded
RAM
3GB base / 3GB loaded
Expandable SD Slot
No
Back Camera
8MP, HDR, Panorama, 1080p
Front Camera
12MP, HDR, 1080p
Touch ID Security
Yes
3.5mm Jack
Yes
WLAN
Wi-Fi 802.11, dual-band, hotspot
Bluetooth
4.2, A2DP, EDR, LE
Ports
Lightning, USB 2.0, magnetic
Battery
~10hr, Li-Ion 8557mAh (non-removable)
What you need to know most…
» Apple's base-model iPad, at a base-price of CA$400, is still far more powerful and performance-savvy than any Android tablet; even high-end Samsung models that cost twice as much.
» The 64GB Internal/3GB RAM base model is good enough to tackle most tasks for casual users, including mobile gamblers who access casino games in a browser. However, if you intend to download a lot of apps, or run heavier games, you're going to need the pricier, fully-loaded 256GB model.
Overview – Apple's 2021 iPad At a Glance
On the surface, it doesn't appear Apple put much work into the production of its standard-edition 10.2″ iPad; at least, not compared to the 2020 model. At a glance, one could easily be mistaken for the other. Size, shape, weight – there's no real difference. What is different, however, is what's under the hood. It's an impressive upgrade, and not too far off from its pricier siblings – Air, Mini and Pro.

The iPad's A13 Bionic chipset isn't as fancy as the M1 (Air, Pro) or A15 (Mini), but it's plenty fast. Its Retina display is beautiful, if not quite as exquisite as the Liquid Retina display. Worst of all, it's only capable of 4G, not 5G, and that blasted Lightning Cable… But let's not speak only of shortcomings, when the iPad packs far more punch than your average baseline model.
The Apple iPad (2021) has excellent battery life (10hr), ultra-wide camera angles, Touch ID and fingerprint security technology. It's capable of handling all your multi-taking needs. It's also compatible with smart keyboards and the Apple Pen (gen1), making it a great work station, or play station. Best of all, with the impending release of the Apple iPad 2022 right around the corner, the price should be dropping significantly.
iPad 2021 – Look, Design & Build
We can't give Apple too many stars in this category. The 2021 edition is barely an upgrade from the 2020 iPad, in terms of appearance. It's the same size, coming in 25.06 x 17.41 x 0.75cm, with a 10.2″ display, although the Retina display was enhanced with True Tone color quality. As for weight, there's a negligible shaving of 0.01 pounds (3 grams) off the new version, down from 1.08lb (490gm) in 2020, to 1.07lb (487gm) in 2021.

It boasts a nice 12MP front camera, perfect for those ZOOM meetings so many of us endured. Apple doubled down on storage space, increasing the min/max from 32/128 to 64/256. The device has all the usual sensors, with Touch ID and fingerprint for security, but no Face ID. Add on an Apple Smart Keyboard, and it becomes a great little laptop. With the Gen-1 Apple Pen, it becomes a notepad, sketchbook or canvas. While the pen is extremely easy to use and draws pretty well, you'll have to plug it into the Lightning port to charge it. It's not nearly as exquisite, or as handy, as the Gen-2 Pen's artistic ability and magnetic set-it-and-forget-it wireless charging. But alas, Pen Gen-2 is not compatible.

Even without those frills, the iPad holds its own for its price range.
2021 iPad Standard – Performance
This is where Apple's value-tab shines the most. The Apple iPad (2021) outperforms all other competitors in its price column. Heck, it performs better than any Samsung tablet you'd expect to pay twice as much for. It really is that good.

The A13 Bionic processor, despite being less advanced than any other Apple tablet of 2021+, is a beast. It loads anything and everything without delay, even when multitasking. Browsers, apps, background systems – everything just works, with no noticeable lag to speak of.

The one thing that must be noted, however, is the major difference in storage capacities. the 2021 iPad comes in two sizes – 64GB or 256GB. As always, there's no option to expand storage with an SD card. That means you'll need to choose wisely before you buy. 64GB is a good amount of space if you do most of your activities in browser. But it runs out quickly if you download a lot of apps. You'll pay quite a bit more for the 256GB version, but it's probably worth it in the long run.
iPad Online Casino Gamer's Pro Tip
Today's mobile casinos do not require an app to play. It's an option, but not necessary. The mobile browser and mobile app editions are virtually identical. As such, the 64GB iPad will run all your iGaming favorites seamlessly. The 256GB upgrade is only necessary if you prefer apps to in-browser gaming.
All that high-tech performance should last you a good, long while. The battery boasts a 10hr lifespan between charges. The more you do, the faster it depletes, but we've had good experiences with it. It's not any better than the previous version, but it's just as good, and it really does live up to the 10hr hype. Plus, you can recharge it in under 3 hours with its included 20W charger.
Reasons to Buy or Pass on Apple's 2021 iPad
Is this the right tablet for you? Does the standard Apple iPad meet all your needs and expectations? We've already established that the Apple iPad (2021) is a great option for mobile casino gambling. But is it the right choice for you, specifically? That really depends on what else you might intend to do with it. Here's a quick list of reasons you should or should not buy this particular tablet.

Buy the Apple iPad 2021 if you…
» …want an Apple tablet, but don't want to pay an arm and a leg for it.
» …plan to spend a lot of time using it outdoors. That True Color Retina display is amazing at eliminating the glare other tablets are notorious for.
» …appreciate good camera and video quality, especially in live streaming situations (video calls, ZOOM meetings, etc.)

Don't Buy an Apple 2021 iPad if you…
» …already have the Apple iPad 2020 edition.
» …appreciation good sound quality. The speakers are not nearly as good as other iPad models, making it hard to listen to music for any length of time.
» …fancy yourself an aspiring artist, or better. The iPad and Apple Pen make a good combo for notes and basic sketching, but for anything more, you'll want Apple Pen Gen-2 compatibility.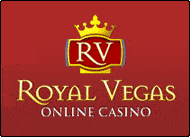 Royal Vegas Canada has been our editor's #1 pick for three consecutive years ! Great compatibility of course (iphones, mobiles and tablets) but also an exciting range of games and promotions. Excellent support teams and quick cashouts… What else to ask for ?
(Remember to gamble responsibly)