Introduction
We at www.tabletcasinos.ca gather and use certain information about individual in order to provide information services and to enable certain functions on this website.
We collect information to better understand how readers use this website and to present timely and relevant information to visitors.
What Data We Gather
We reserve the right to collect the following information:
Name
Website usage data.
Contact information, including a visitor's email address.
A Visitor's Job Title
Information pertaining to special offers and surveys.
How We Use This Data
Collecting data helps us understand what readers want and might expect from this website. Collecting user data enables us to provide more directed information and better visitor results.
Specifically, the owners of this site may use data:
For this site's own internal records.
To improve the articles we provide.
To collect gambler questions, to learn what information they want to know.
To contact you in response to specific questions.
To customize the website for readers.
To send promotional emails, electronic newsletters, offers, services, and e-book material. At present, the owner does not plan on sending such material, but he reserves the right to do so in the future.
To contact visitors via email, cellphone, landline, or mail for market research reasons. Again, the owner is not currently contacting readers, but he reserves the right to do so in the future.
Cookies and How We Use Them
What is a cookie?
A cookie is a small file placed on the hard drive of your computer. A cookie typically allows a website to identify a specific computer as it views different pages on a site.
Cookies allows websites and applications to store user preferences. This in turn allows the site owners to present content which is specific to their readers' needs. Cookies also allow sites to see information on how many people use the website and what pages they tend to visit. These analytics helps a website owner better customize a website for the sake of improvement.
How We Use Cookies
This site may use cookies:
To identify whether a visitor is signed-in to the website. A cookie allows a website owner or administrator to check on whether a particular visitor is signed into the site.
To analyze the site's web traffic using an analytics tool. When a site collects aggregated user data, this information helps a webmaster improve contact, site structure, and web design.
To store information about user preferences. This allows a site to present more relevant and interesting information to particular users. The aggregate of these preferences also helps a webmaster plan new content.
To recognize when visitors return to a website. This allows a website to track whether they receive unique or return visitors.
Controlling Cookies
Visitors to this website have ultimate control over the way cookies work on their computer. You can use your web browser's setting to determine how cookies are used on your computer. If you do not want this website to store cookies on your computer, set your web browser to refuse cookies. This takes but a handful of clicks to accomplish.
Note that refusing cookies can and will affect how this website serves and services you. Some pages might become unavailable to you when you delete our cookies on your computer.
Remember that, unless you set your browser to refuse cookies, your computer will continue to accept cookies.
Controlling Your Personal Information
When you fill in a registration form on a website, you will be prompted to click one or more tick boxes. These boxes allow you to:
Opt-in to receive marketing emails, text messages, telephone calls, posts, or other communications from that website.
Opt-in to receive third party marketing emails, text messages, telephone calls, posts, or other communications.
If you agree to opt-in to these methods of information gathering, you can easily opt-out of such policies through the use of one of the following methods:
Send this site's administrators or owners an email.
Write to this site's owners or administrators.
Sign-in directly to this website and change your personal settings.
We will never sell, share, or lend your information to a third party unless you give permission to release the information, or if the law requires us to provide such information. The law only would require such disclosures if legal authorities asked for the use of said information and we were required us to release such information.
Site Security
This site will always hold your information securely. We follow stringent procedures to ensure this site works with personal data is held in line with The Personal Information Protection and Electronic Documents Act of 2000.
Links from Our Site
Our website contains links to other sites. Please note that we have no control of sites outside of the www.tabletcasino.ca domain. If you visit a website which we linked to, we are not responsible for the policies or conduct of that site. Also, if you provide private information to a website which we have linked to, we are not responsible for the protection and privacy of that data.
Please be wary when submitting information to a website. Read each individual site's data protection and privacy policies thoroughly before offering information to that site.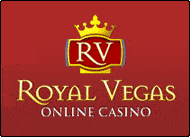 Royal Vegas Canada has been our editor's #1 pick for three consecutive years ! Great compatibility of course (iphones, mobiles and tablets) but also an exciting range of games and promotions. Excellent support teams and quick cashouts… What else to ask for ?
(Remember to gamble responsibly)