Finding tablets for gaming
Here at TabletCasinos.ca our primary goal is to study the intersection of iGaming and tablet technology. We personally test and review a bevy of products from various brands to help would-be users select the best mobile device for their needs. With a strong background (going on two decades) in online and mobile gaming, we tend to gear our assessments towards capable gaming tablets.
It's amazing what today's technology is capable of. Ten years ago, tablets were just catching on. Ten year's before that, smartphones didn't exist. Most of us were still accessing the internet via dial-up. Go back one more decade, and the majority of households didn't even have a computer. Today, computers, smartphones and handheld tablets are as common as debit cards and coffee pots.
Tablets are especially popular for their size and portability. Larger than a smartphone, easier to carry than a laptop – tablets are great for everything from couch-seat gaming, to break-time browsing. They come in a variety of sizes, with a range of speeds and features; from the brilliant minds of Apple Computers, to the ingenious product-sharing licensees of Google's Android. They're sold at price points appealing to everyone from the average Joe, to the wealthy elitist. This website is dedicated to all of them.
Table of Contents
Android vs iOS (and Windows): What we love and hate about different mobile operating systems.
Why a Tablet (and not a Phone): We all have smartphones already, but tablets have a lot of advantages for casual gamers.
Apple iPad Tablets: A brief examination, comparison and price analysis of Apple's latest tablets – iPad, iPad Air, iPad Mini, and iPad Pro.
Android OS Tablets: A brief examination, comparison and price analysis of the top Android tablets from brands like Samsung and Lenovo.
Other Gaming Tablets: Apple and Android may rule the roost, but Amazon Fire, Google Chrome and Microsoft Windows power this selection of worthwhile tablets.
Inside Tablet Gaming: Learn how tablet gaming works, social versus real money options, and app compatibility.
Mobile Gambling Safety: A quick lesson in security and how you can make smart decisions to ensure your own safety, starting with jurisdictional licensing and regulation (in Canada and beyond).
Tablet Computer Gambling Software: Thousands of games from dozens of software companies – find out why manufacturing brands matter.
Best Tablets for iGaming – iOS vs Android
Let me start by saying there's no right or wrong answer here. Some will shout from the rooftops that Apple's products are superior to all else; that the Macbook, iPhone, and iPad beat out anything Microsoft, Samsung or any other competitor could ever produce. I could just as easily produce an equally adamant group attesting to the greatness of Microsoft's Surface Pro series, Samsung's line of Galaxy Tabs, and even more from brands like ASUS, Google and Lenovo.

One thing we can easily do is eliminate all other operating systems from the equation. There's no greater competition than that between Android and iOS. Microsoft continually runs third with Windows, but it's so far behind, it's hard to even call it a front-runner. We will cover some Windows-based tablets on this website, but only the latest and greatest, as most of our attention will be given to higher volume productions.
»Where Apple iOS Tablets Excel (and Fail)
Apple makes the highest quality products. There's no argument there. They use the highest quality parts, employing the latest technology, emitting the fastest processing speeds (usually). The operating system is easy to adjust to, offering simple tap-and-swipe navigation, excellent security features, and lightning-quick responsiveness.

The biggest complaint is that, for all of these highlights, you'll pay top dollar. The iPad Pro starts at $999. You'll be lucky to find an iPad Air on sale under $700. Even the smaller iPad Mini is going to set you back more than $500. On top of this, you'll be subject to Apple-exclusive compatibility issues, no SD-card slots, a notable lack of plug ports, and glass screens that seem to crack if you look at them wrong.
»Best (and Worst) Features of Android Tablets
Android is beloved for a variety of reasons. The primary reason is that it's so very customizable. While Apple forces default apps and appearances, Android let's users define just about every aspect of their layout, display and apps. Android devices also come in a wide scale of price points, so that anyone can afford them. They range anywhere from two-figures to well over a grand, depending on make, model and features.

On the negative end of that argument, you have an operating system that can take a lot more time to get used to. You also have to watch out for cheap-quality products. Android's choice to let so many manufacturers license the and integrate its OS is a plus and minus. It contributes to competition and better prices, but inevitably results in some developers making shoddy products.

This is why it's so very important to read genuine users reviews of tablets before you buy. If you don't see the tablet manufacturer or model you're looking for on our website, keep researching. Try major commercial websites like Amazon, where verified purchasers leave the details of their experiences, both good and bad.
»Where do Windows Tablets fit in?
To be honest, Windows based tablets only appeal to a niche market. If you spend the majority of your time on a Windows desktop or laptop computer, and want your mobile experience to mimic that as much as possible, Windows tablets are definitely worth looking into. There's no learning curve, as you have access to all your favorite desktop applications. For this reason, they are generally preferred for business use. Plus, they come with the most ports, supporting the same peripherals you'd expect on a PC (external hard drive, headset, web cam, etc.)

The caveat is that Windows simply can't do all the things Android and iOS devices are capable of. The Microsoft Store is a ghost town compared to Google Play and Apple app stores. Gaming, in particular, is significantly truncated by a Windows OS tablet. You definitely won't find any real money casino apps for Windows. These tablets also more susceptible to viruses and malware attacks (just like computers), requiring extra security software to keep them safe.
How is Gaming Better on a Tablet?
Everyone owns a smartphone. I'd be willing to bet yours is in your pocket or purse, or setting next to you, if not in your hand at this very moment. But many people still view tablets as a luxury item; especially the gaming-grade variety. Why not skip the expense, just play on your phone? You could certainly do that – a lot of people do. But there are several perks you simply can't get on your smartphone.
»Convenience and Comfort
The most obvious advantages are portability and screen size. Imagine you're relaxing on the sofa. A tablet rests lightly in your lap, large enough to easily see the display without lifting it closer. It's not heavy, or bulky like a laptop. It's perfectly comfortable and convenient.

Staring at that little phone screen is not good for your eyes anyway, and most of us do more than enough of that on a daily basis. Switching to a larger screen is less likely to cause eye strain or headaches. If you don't have the greatest eyesight, you (and your arms) will appreciate not having to hold it so close, either.
»Easier to Play
Some games are easier to play on a larger screen, as well. Poker, for instance, often requires sliding a bet size button from left to right to adjust your wager. It can be much harder to place precision bets on a small screen. This is especially true of men (and some women) who may suffer from colloquial 'fat finger' affliction.
»Smoother Experience
It's also worth noting that we do a lot of activities on our phones; so much so that they don't always work as well as they should. The more we do, and the more apps we download, the slower our phones tend to be. Running heavy apps could potentially crash the device, and that's something we do not want to experience when real money is on the line. Imagine, you're dealt A-A on a $10 blackjack hand, and just before you press SPLIT, the game freezes, or your phone suddenly restarts?
»Safety and Security
Last but not least, tablets tend to be safer for real money gaming purposes. Think about it. Tablets don't come with mobile network access. You have to connect to a WiFi network to access the internet. Using your tablet at home means you're connected to your personal WiFi, which is (or should be) the safest network for you. So long as your WiFi is secure and you have a strong password on it, no one can intercept the data on your tablet.

With mobile phones, we're constantly roaming, switching connections between home WiFi, mobile networks, possibly even local area hotspots. Any public WiFi, or even a secured WiFi that's not your own, could pose a potential threat. If you don't disable connections to anything but networks you 100% trust, your phone could be a melting pot for malicious activity, including identity and financial theft.

The exact same can happen if you take your tablet outside your home and connect it to public WiFi and hotspots, so don't do that either. You can learn more about potential securirty threats via public networks here.
Apple iOS Tablets for Mobile Gaming
If there's one thing we can all appreciate about iOS tablets, it's that the selection comes from a very small pool. Only Apple-brand products have iOS operating systems installed. That means you can quickly narrow your search for the best tablet down to one of four distinct models – the standard iPad, lighter iPad Air, smaller iPad Mini, or professional-grade iPad Pro. Beyond exploring these four models, you're only other options are whether to buy the newest model, or opt for an older (but notably cheaper) refurbishment.
»The Original iPad (2021) $400-$800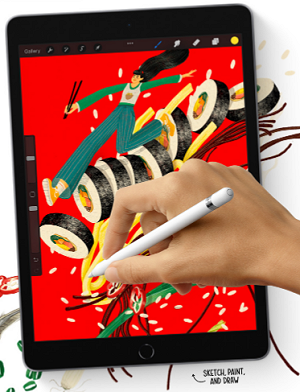 The original, standard, no-suffix-needed iPad is perfect for pretty much anything you might need it for. It comes with a nice, big 10.2″ display. It's quick, responsive, and full of features any avid Apple user can appreciate. These are generally the lowest-price model, retailing for about $400 with 64GB storage.



Unfortunately, 64GB doesn't go as far as it used to, which is why Apple is raking in $600+ with its 256GB version. Before you consider adding a microSD, let me remind you, Apple devices don't accommodate storage expansion the way most Android devices do. What you buy what you get, and it's all you get for the lifetime of the device. Thus, the higher price point is practically a necessity for gaming.

Oh, and if you want to be able to take it and game on it anywhere, you can pay another extra $200 for WiFi+Cellular. That ~$800 price point turns your tablet into a giant smartphone, capable of connecting to your mobile network, and providing network sharing hotspot for other devices.

Price recap (prices current on Amazon.ca at time of writing)
$400 – Apple iPad (2021) 64GB + WiFi (see it on Amazon)
$599 – Apple iPad (2021) 64GB + WiFi + Cellular (see it on Amazon)
$630 – Apple iPad (2021) 256GB + WiFi (see it on Amazon)
$800 – Apple iPad (2021) 256GB + WiFi + Cellular (see it on Amazon)
»The Amplified iPad Air (2022) $700-$1,150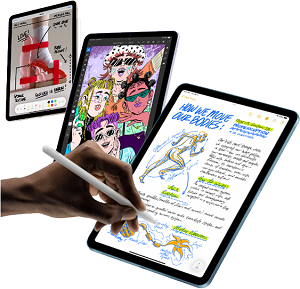 The iPad Air is everything the standard iPad wishes it could be. It's bigger, lighter, brighter, faster – and a lot pricier. It has a 10.9″ Liquid Retina display with antireflective coating, Apple M1 processor, 12MP wide/ultra-wide cameras front and back, Touch ID security, and landscape speakers. It's even got a USB-C type charging/accessory port (no more lightning cable). But is it really worth $700+?
Full Review [coming soon!]

The iPad Air is nearly double the price of a regular iPad, jumping from $400 to $700, modestly equipped ($950+ for extras). And, for the most part, they are both capable of doing the same things. I honestly wouldn't recommend jumping to the higher price point unless you intend to do a lot more on your tablet than sit on the couch or lie in bed watching videos, playing games, or sending out emails.

When I say more, I mean things like capturing exquisite videos, or using it as a digital artistry board, since it's compatible with the 2nd-gen Apple Pen. These are the same things the iPad Pro is known for excelling at. In fact, the iPad Air has the same M1 processor in it as the Pro. I guess the real problem is that the few upgrades you get for this premium version aren't really worth the added $300 (or more) it will cost you to get them. If you're willing to spend that much, perhaps you should consider upgrading even further?

Price recap (prices current on Amazon.ca at time of writing)
$700 – Apple iPad Air (2022) 64GB + WiFi (see it on Amazon)
$950 – Apple iPad Air (2022) 64GB + WiFi + Cellular (see it on Amazon)
$950 – Apple iPad Air (2022) 256GB + WiFi (see it on Amazon)
$1,150 – Apple iPad Air (2022) 256GB + WiFi + Cellular (see it on Amazon)
»The Smaller iPad Mini (2021) $650-1,049
It's all in the name. The iPad Mini is superior to the iPad in so many ways, but it comes in a much more compact design. The iPad Mini features an 8.3″ display, compared to iPad's 10.9″, but gets the Liquid Retina upgrade. It has a better chip (A15 Bionic), a better camera (12mp front and back), USB-C cable port, 2ng-gen Apple Pen and non-exclusive Bluetooth keyboard compatibility. It's also 5G capable, unlike its 4G predecessor. And that pen? It attaches magnetically to the side of the tablet.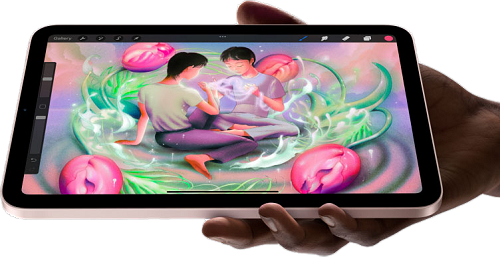 Full Review [coming soon!]
For all these little perks – and despite it's diminutive size – the iPad Mini will set you back quite a bit more than the original iPad, but not as much as the iPad Air. In fact, this is probably the best budget iPad for gaming, especially if you're into MMO-style games or intense-graphic titles. This is achieved with the 6-core A15 chip's Neural Engine, capable of producing 2x faster machine learning and on 40% faster CPU.

Honestly, this machine packs enough punch to run a business, making it one of the best bargain in the iPad line-up. That doesn't mean it's cheap, though. Without a good discount sale, it's going to set you back $650 to start, and more than a grand well-equipped.

Price recap (prices current on Amazon.ca at time of writing)
$650 – Apple iPad Mini (2021) 64GB + WiFi (see it on Amazon)
$850 – Apple iPad Mini (2021) 64GB + WiFi + Cellular (see it on Amazon)
$850 – Apple iPad Mini (2021) 256GB + WiFi (see it on Amazon)
$1,049 – Apple iPad Mini (2021) 256GB + WiFi + Cellular (see it on Amazon)
»The Beefier iPad Pro (2021) $1,000-$2,980
If you're looking to spend 4 figures on the fanciest, full-feature, mega-size tablet, the iPad Pro is for you. But don't let that $999.99 price tag fool you into thinking you'll get the best of the best for a grand+tax. There are actually two versions of the iPad Pro. The cheapest one comes with a smaller 11″ display, while the beefier 12.9″ version starts at $1,400.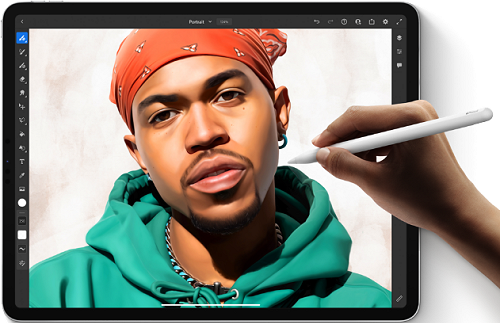 Full Review [coming soon!]
The good news is that even the lowest-equipped version comes with 128GB internal storage, which may seem small compared to the highest 2TB optional upgrade, but is more than enough space for the average user to get by on. If you're not sure, you can spend about $130 more to double up to the 256GB edition. That applies to both size Pros.

What also applies to both sizes are the specs, which are pretty mind-blowing. A new iPad Pro comes with the super-charged M1 Neural Engine chip, beautiful XDR display, and the fastest performance speed of any tablet to date. I's got 10,000 mini-LED lights built into the screen, giving it the brightest Liquid Retina display in production. Apple's TrueMotion design ensures an adaptive refresh rate of 120Hz. No matter what style of gaming you're into to, everything happens in real time, like looking through a window (but with even more vibrant colors).

Do you need all this? Probably not. Most definitely not, to be honest. But do you want it? Damn right, you do! The real question is – can you afford it?

Price recap – iPad Pro 11″ (prices current on Amazon.ca at time of writing)
$1,000 – Apple iPad Pro 11″ (2021) 128GB + WiFi
$1,200 – Apple iPad Pro 11″ (2021) 128GB + WiFi + Cellular
$1,130 – Apple iPad Pro 11″ (2021) 256GB + WiFi
$1,329 – Apple iPad Pro 11″ (2021) 256GB + WiFi + Cellular
$1,380 – Apple iPad Pro 11″ (2021) 512GB + WiFi
$1,580 – Apple iPad Pro 11″ (2021) 512GB + WiFi + Cellular
$1,880 – Apple iPad Pro 11″ (2021) 1TB + WiFi
$2,080 – Apple iPad Pro 11″ (2021) 1TB + WiFi + Cellular
$2,380 – Apple iPad Pro 11″ (2021) 2TB + WiFi
$2,580 – Apple iPad Pro 11″ (2021) 2TB + WiFi + Cellular

Price recap – iPad Pro 12.9″ (prices current on Amazon.ca at time of writing)
$1,400 – Apple iPad Pro 11″ (2021) 128GB + WiFi
$1,600 – Apple iPad Pro 11″ (2021) 128GB + WiFi + Cellular
$1,529 – Apple iPad Pro 11″ (2021) 256GB + WiFi
$1,730 – Apple iPad Pro 11″ (2021) 256GB + WiFi + Cellular
$1,779 – Apple iPad Pro 11″ (2021) 512GB + WiFi
$1,980 – Apple iPad Pro 11″ (2021) 512GB + WiFi + Cellular
$2,279 – Apple iPad Pro 11″ (2021) 1TB + WiFi
$2,480 – Apple iPad Pro 11″ (2021) 1TB + WiFi + Cellular
$2,779 – Apple iPad Pro 11″ (2021) 2TB + WiFi
$2,980 – Apple iPad Pro 11″ (2021) 2TB + WiFi + Cellular
Android's Best Tablets for iGaming
Some consider this a positive, others a negative, but the most remarkable thing about Android tablets is that there are so many of them! Any manufacturer of mobile devices can choose to integrate the latest Android OS. This means you can choose from a multitude of brands, with endless, at wide-scale price points.

Samsung is perhaps the most famous maker of Android tablets, but it's far from alone on in that market. Amazon, Lenovo, Nokia, and a bevy of budget-brand manufacturers like Alcatel, Onn, TCL and ZTE. We tend to stay away from the budget models, at least for gaming purposes. They're okay for basic use and video streaming, but don't expect a smooth gaming experience on these devices.

That being said, here is a list of the current best Android tablets for gambling and gaming on mobile. I've supplied brief reviews for the top picks. We're constantly working to in-depth reviews of more tablets, so if you don't see a Full Review link to any item on the list, check back soon.
»Samsung Galaxy Tab 8 (2022) $750-$1,500
Samsung is the premier name in Android mobile. When you merge features, functionality and value, the latest Samsung Galaxy Tab S8, and its S8+ and S8 Ultra cousins, are the absolute best tablets on the shelf today. They come with the lightning-fast Snapdragon 8 Gen 1, an 11″ display (or larger), and your choice of 128GB or 256GB internal storage, with the option to expand via microSD. Stunning visuals, beautiful sound, excellent battery life – add a keyboard and this tablet can easily replace your laptop, making it a fantastic portable gaming device.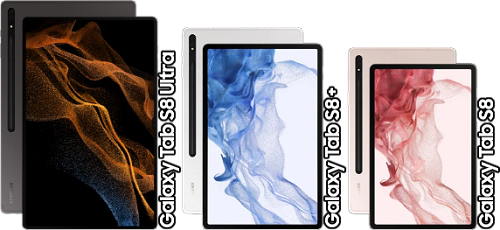 Full Review [coming soon!]

If you're looking for something a bit larger, the Galaxy Tab S8+ weighs in at an impressive 12.4″. But when only the biggest and best, mega-bad-ass tablet will do, the Galaxy Tab S8 Ultra breaks the mold at 14.6″ display. At that size (and Ultra price point), it's probably best for professional environments and artistic design studios, but anyone with enough cash in their pocket can own it, and game seamlessly on it.

What are the negatives? Well, it's expensive, for one, starting at CA$750 for the base model. Performance-wise, it simply can't stack up to Apple line of iPads. It doesn't currently come with a WiFi+Cellular option, but you don't need it. Like most Samsung tablets, all Galaxy Tab S8 models have a SIM Card slot. Simply insert a mobile network SIM card from your carrier and you can activate the tablet just like you would any smartphone.

More Info: Compare Specs on Samsung Galaxy Tab S8, S8+ and S8 Ultra

Price recap (prices current on Samsung.com/ca at time of writing)
$750 – Samsung Galaxy Tab S8, 128GB (WiFi+SIM)
$1,000 – Samsung Galaxy Tab S8, 256GB (WiFi+SIM)
$1,000 – Samsung Galaxy Tab S8+, 128GB (WiFi+SIM)
$1,250 – Samsung Galaxy Tab S8+, 256GB (WiFi+SIM)
$1,400 – Samsung Galaxy Tab S8 Ultra, 128GB (WiFi+SIM)
$1,500 – Samsung Galaxy Tab S8 Ultra, 256GB (WiFi+SIM)
»Samsung Galaxy Tab A7 Lite/LTE $210-$270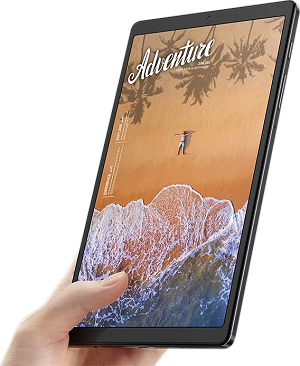 If you love Samsung tablets, but not the high prices, the Galaxy Tab A7 is for you. It is the best budget Android tablet on the market. The display is only marginally smaller than the S8, measuring 10.4″ (which is still quite large). At 2k resolution, it provides beautiful picture quality. The base 32GB internal storage is far too small, but you can expand that up to 1TB with a microSD. It's also got facial recognition for heightened security, and a stupendous 13+ hour battery life.
Full Review [coming soon!]

Being a Samsung budget tablet, you can't expect the best performance rating. You won't get it, either. It's underwhelming, to put it nicely. You won't be playing the latest and greatest MMO shooters or racing games without some notable lag. But it's got more than enough juice to keep up with your favorite online casino games.

It comes in two versions, with slightly different price points. One is the Samsung Galaxy A7 Lite, and the other is the Samsung Galaxy A7 Lite LTE. If you thought LTE stood for Lite, you're wrong. Lite just means it's part of the diffusion line (budget model with low storage), while LTE means you can insert a SIM card for mobile network access. With a SIM, you don't need a WiFi connection to be online. Of course, you'll have to pay monthly to activate it, just as you do your smartphone.

Price recap (prices current on Samsung.com/ca at time of writing)
$210 – Samsung Galaxy Tab A7 Lite, 32GB (WiFi, SIM optional)
$270 – Samsung Galaxy Tab A7 Lite LTE, 32GB (WiFi+LTE)
»Samsung Galaxy Tab A8 $230-$280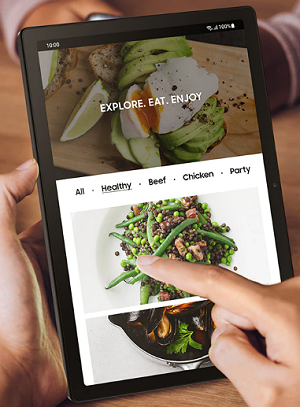 Hitting the shelves in January 2022 is the Samsung Galaxy Tab A8. It's a slight upgrade from the A7 models, with a slightly higher price to match. When I say slightly, I really mean it. The A8 base model costs just $20 more than the base A7. However, if you're opting for the newer edition, I'd suggest paying the extra $50 for 64GB of internal storage; (something the A7 didn't even offer). That added storage space really does make a difference in performance, regardless of how much microSD expansion you add on – and you will want to add that on.
Full Review [coming soon!]

The screen got a major upgrade, measuring 10.5″ inched with 1920×1200 resolution. Performance gets a boost with 4GB RAM (up from 3GB), as does the battery life, easily achieving 9-10+ hours. you'll get better selfies out of this one, too, as the front camera jumps from 2MP to 5MP (the back camera remains 8MP). It doesn't feature LTE networking, but it offers solid WiFi and a SIM card slot if you want to turn it into a giant phone.

Where the Galaxy Tab A8 disappoints is its CPU speed, which was actually downgraded from 2.3GHz to 2.0GHz. It's not a terrible sacrifice for all the upgrades, though, especially when you consider the price is still far below that of any iPad. It's still robust enough for moderate gaming apps.

Price recap (prices current on Samsung.com/ca at time of writing)
$230 – Samsung Galaxy Tab A8, 32GB (WiFi, SIM optional)
$280 – Samsung Galaxy Tab A8, 64GB (WiFi, SIM optional)
»Lenovo Tab P11 Plus $290-$410
Lenovo is known for making some of the world's best business-grade computer electronics. In recent years, they've expanded their line-up to include a tech series for personal use; not exactly low-budget models, but good stuff average folks can use every day for browsing, streaming videos, and playing mobile games. The Lenovo Tab P11 Plus is one such tablet.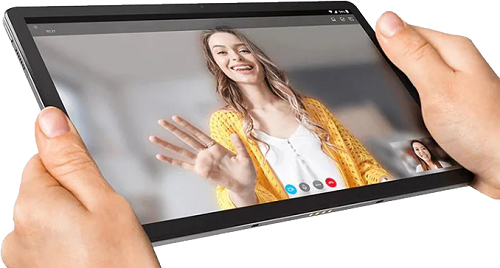 Full Review [coming soon!]

Performance is great for the price, featuring the MediaTek® Helio G90T Octa-Core processor, running Android 11. Memory clocks in at 4GB for the base model, and 6GB for the upgrade, which I strongly recommend for just $20 more. Both come equipped with 128GB of internal storage, which should be more than enough for today's typical gaming needs. If not, you can always add a microSD for expansion.

The P11 Plus offers visually stunning 2k resolution on an 11″ display. The rear camera is 13MP with auto-focus; the front camera 8MP fixed-focus. Battery life is impressive enough, lasting 12+ hours for video playback, or 15+ hours of steady music streaming.

Take special note of the highest price point of CA$409. This will get you a bundle that includes the base model (4GB RAM, not 6GB), and the Lenovo P11 Plus Keyboard and Precision Pen. Normally, I would suggest saving that cash and buying the extras on Amazon. In this case, however, the Precision Pen alone is worth $86, while the Keyboard retails for $170; a combined value of over $250. If you're interested in these add-ons, it may be worth the extra expense. Unfortunately, you'll lose out on the bonus RAM. Decisions, decisions!

Price recap (prices current on Lenovo.com/ca at time of writing)
$290 – Lenovo Tab P11 Plus, 128GB / 4GB RAM
$310 – Lenovo Tab P11 Plus, 128GB / 6GB RAM
$410 – Lenovo Tab P11 Plus, 128GB / 4GB RAM + Keyboard & Precision Pen
Other Gaming Tablets – (Fire, Chrome, Windows)
There's more to tablet gaming than Android and iOS devices. They're arguably less compatible with the most popular types of gaming, but we can't discount them entirely. There are plenty of regular gaming apps you can enjoy. It's the real money casino games that you may have to compromise with, to an extent.

Windows tablets are fine for online gambling, so long as you don't intend to download the apps you play on. The same goes for Amazon Fire and Chrome-based tablets. Apps are harder to come by, but in-browser gaming is like a fine wine – it keeps getting better with age.
» ThinkPad X1 Tablet Gen 3, Windows 10 Pro 64$1,210-$3,690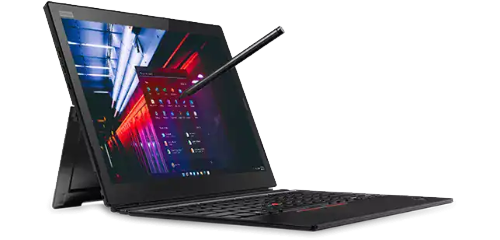 Lenovo's priciest, business-class tablet, is its third-generation ThinkPad X1. When I say pricey, we're talking four-figures, and not small figures, either. It's got an MSRP of a whopping CA$3,689.99, which makes its (time of writing) Lenovo.com sale price of $1,209.99 seem like chump change. The best price we found on Amazon.ca was just over $4,000. The point is, you're going to spend some meaningful cash for this tablet, whether you shop around for deals or not.
Full Review [coming soon!]

The ThinkPad X1 sizes up well to any competitor, featuring a 13″ QHD+ (3000 x 2000) IPS, anti-reflective, anti-smudge, touchscreen display. It's powered by Intel's i7-8650U Processor with vPro. The quad-core, 8-thread processor runs at 1.90 GHz, and up to 4.20 GHz with Turbo Boost. Throw in a 256GB SSD, 8GB RAM (LPDDR3 @ 2133MHz), and integrated Intel® UHD Graphics 620, and this thing packs quite a punch.

Being a business model, you'll get the Lenovo ThinkPad Pen Pro and ultra-thin keyboard in package. Bluetooth, WiFi and all the usual goodies are included. Plus, its already 4G LTE optimized, ready for mobile network connectivity. Long story short, the Lenovo ThinkPad X1 is built for casual and hard-core gaming anytime, anywhere, pretty much right out of the box.

The only caveats are the price, and the fact it comes with Windows 11 Pro installed. Apps are almost exclusively available through the Microsoft Store, which doesn't offer anything in the way of real money iGaming. You can still play in-browser, or look for gambling sites with Windows-compatible apps available directly on the website.

Price recap (prices current on Lenovo.com/ca at time of writing)
$1,210-$4,010 ($3,690msrp) – Lenovo ThinkPad X1 3rd-Gen 13″, 256GB / 8GB RAM
– actual prices seen vary from $1,210 to $4,010, with an MSRP of $3,690
»Microsoft Surface Pro 7 $999-$1,599
Another pricey Windows-based tablet with a great core for gaming is the Microsoft Surface Pro 7. You'll pay at least a grand for it, but you won't be disappointed with its performance. It's got a 12.3″ touchscreen display, all-day battery, and it's ultra-lightweight.
Full Review [coming soon!]

Actual performance will depend on which model you choose – the faster, the more costly, of course. The lower-end models are best for casual gaming, while the high-end equipment will run any game you can throw at it, regardless of intensity.

Price recap (prices current on Microsoft.com/ca at time of writing)
$999 – Surface Pro 7, Intel Core i3, 128GB SSD, 4GB RAM
$1,199 – Surface Pro 7, Intel Core i5, 128GB SSD, 8GB RAM
$1,599 – Surface Pro 7, Intel Core i5, 256GB SSD, 8GB RAM
»Asus Chromebook Tablet CT100$461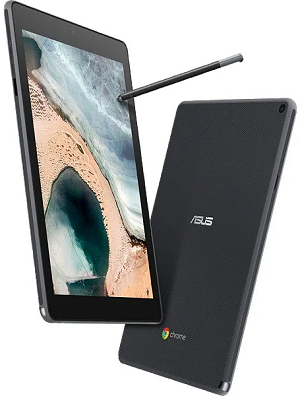 The ASUS CT100 is a mid-range tablet with Chrome OS inside, and tough exterior outside. It has to be tough, because it's primary users are children. It was built as an educational tool, marketed to schools all over North America. That means two things – it has to be sturdy, and it can't cost a fortune. This makes it a perfect tablet for casual gamers who value longevity over instant gratification.
Full Review [coming soon!]

It's not the fastest tablet. It doesn't have not the largest screen size, or the fanciest features. There's not a ton of storage space on it, either. What it does have is a beautiful display, built in stylus, and a superior lifetime expectancy, thanks to its military-grade durability. The CT100 isn't for app downloaders. It's for mobile browsing and gaming.

Instead of download the GMail app, create a shortcut the GMail website. Don't download casino apps. Login to their mobile websites. You can create a shortcut to any site, making it appear on your device screen just like an app, but without taking up all that precious storage space. In effect, the ASUS Chromebook Tablet functions just like a computer. If you appreciate the Chrome web experience, you'll appreciate ASU bringing it to such a durably portable device.

Specs include 9.7″ Qxga touchscreen display with 2048×1536 resolution, 1.8GHz OP1 Hexa-core Processor, 32GB eMMC, 4GB RAM, built-in Wacom Stylus, 5MP rear camera, and a ~9hr lithium battery.

The most notable negative really is its speed, or lack thereof. It performs well overall, rarely crashing, but you will have to wait a moment for things to load. It claims to come with lots of useful apps, offering access to the Google Play Store. But you're better off deleting the ones you won't use, and avoiding add-ons. So long as you don't clog the storage with unnecessary apps, it'll last you forever (or until its creators no longer support updates).

Price recap (prices current on Amazon.ca at time of writing)
$371 – ASUS Chromebook Tablet CT100, 32GB eMMC, 4GB RAM
– actual prices seen vary from $371 to $468, with an MSRP of $429
»Amazon Fire HD 10 Plus (2021) $200+
A couple things before I dive into this one…

First of all, the Amazon Fire HD 10 Plus is not available in Canada. But, the only edition that's really worth buying. Until (if ever) Amazon releases the better version in Canada, you'll have resort to international buying/shipping from the United States.

Second, I know this is an Android tablet, but Amazon doesn't build them like everyone else. You only get minimal Android features. Google Play Store is not one of them. You're restricted to installing apps from the Amazon Store, or direct from the website; something many of you online casino fans are used to anyway.

I'm including this tablet here anyway because quite frankly, it's the best cheap tablet on the market for casual gaming. It's got a vibrant 10.1″ display with crystalline 1080p HD clarity. I wouldn't suggest installing apps on it, considering the low internal storage. You can choose 32GB or 64GB, but that's the max. Just stick with in-browsing gaming where possible. The more internal space you leave on this device, the faster its 2.0GHz octa-core processor and 4GM RAM will get you where you're going, which is about the best I can say for it's performance rating. It's not a fast load time, but it's got excellent streaming quality once loaded.

Price recap (not available in Canada, prices shown are USD)
UD$170 – Amazon Fire HD 10 Plus, 32GB / 4GB RAM
How Tablet Gaming Works
Gambling on a tablet computer doesn't require much. Of course, you need an adequately equipped tablet. You'll also need a trustworthy iGaming website/app to play on. Beyond this, you need a safe way to move money in and out of your online casino, poker, or sportsbook account.

If you're Canadian like myself, you should know that mobile gaming is perfectly legal, but not all operators are suitable. You'll want your gambling site to abide by strict regulatory guidelines. Regulation doesn't have to come from within Canada, so long as it comes from a reputable jurisdiction, such as Gibraltar, Isle of Man, Malta, or the UK.

To ensure an entertaining experience, iGamers should choose a site that integrates state-of-the-art, certified-fair software. The games will be more fun, plus you'll have the peace of mind that your personal and financial information is secure. When all these factors come together, it makes for more harmonious gaming. It also helps narrow down your search for the perfect gambling apps to suit your needs.
»Real Gaming in a Virtual World
Playing casino games on a tablet computer is different than online casino gambling, but not by much. Instead of traveling to a land-based casino, you turn on your tablet, tap on your favorite casino app, or navigate to your favorite mobile gaming website. you'll find the same variety of games, featuring true-to-form odds and non-deterministic results. Slot machines, table games, poker, keno, bingo, sports – everything you can imagine, playable with the tap and swipe of a finger.
» Like Social Gaming, but For Real Money
Most of today's gamers have tried at least one social casino app on their phone or tablet. You know the ones – they offer a bunch of slot machines, and maybe some table games, and a pile of free credits to play with. You can't win real money though. Once you run out of credits, they'll bombard you with offers to buy more. But you'll never be rewarded with a cash payout, no matter how much you do or don't spend to play.

Real money gambling apps also offer free play – as much free play as your little heart desires. But if you choose to put real money in your account, and make real bets on the games, you can cash out your winnings any time. The other major difference between social and real-money apps is where to download them.
»Where to Find Mobile Gambling Apps
If you look in the Apple Store or on Google Play for gambling apps, you're going to find a bottomless pit of social casinos and poker rooms. To find the real-money variety, you need to go directly to the source. Most of today's smartphone and tablet casinos offer a mobile app directly on their website.

To find it, navigate to the site and look for the iOS or Android download button. It may be at the bottom of the homepage. If you don't see it, try looking for a link with the word "Mobile" in it. If that doesn't get you anywhere, you may be at a site that relies on app-less mobile gaming (in-browser). As programming technology evolves, this is becoming more and more common. Unless you truly desire an app, this may actually be your best bet.
Is Tablet Computer Gambling Safe?
If you're new to online gambling, it's only natural to question the safety and security of mobile casinos. Generally speaking, yes, they are very safe. But that's the surface response. It's more complicated than yes or no. Yes, most casinos are safe. No, some of them are not. Then there's a whole other matter of how safe you are with your passwords, and the level of protection guarding the device you gamble on.

As for choosing safe casinos, you need to be able to determine the difference between what's certifiably safe, and what poses a potential threat. You need reliable information to make rational decisions. We can teach you how to find legitimate casinos, and weed out the bad ones. As a beginner, stick to well-known brand names with a long history of upright practices.
»Licensed Casinos in Canada and Beyond
For Canadian iGamers, there are essentially two types of online gambling sites. There are those licensed here in Canada, and those licensed internationally. There are several noteworthy differences between the two, the biggest being an inherent degree of trust.

If your own provincial government is authorizing and regulating a casino website, you know it's safe. You know, without a doubt, that if anything goes wrong, you have a local authority to turn to for help. International operators may or may not provide an arbitrary support system for customer complaints. That doesn't mean local is always the best choice, though.

International gambling websites are in far greater competition, which leads to better promotions and perks for players. The key to gambling with foreign operators is understanding each regulatory jurisdiction. Malta, Isle of Man, The United Kingdom – these are all highly respected licensing authorities that impose the highest standards in iGaming. Places like Costa Rica, Curacao, Panama… let's just say they're questionable, at best.

Ontario is the only Canadian province that currently supports competition with its online gambling market. Alberta, British Columbia, Manitoba, Quebec, Saskatchewan and half the Atlantic Provinces still run government monopolies on their iGaming services.

While reading through this website, you'll read more than once about most of these licensing authorities. In the end, it's up to each individual to decide what will best suit their needs.
Tablet Computer Casino Software
Another topic you may find interesting is the software that powers tablet casinos, poker rooms, and other digital gambling activities. Combine the best tablets for iGaming with the best iGaming software, and you've got a recipe for endless entertainment.

There are dozens of developers providing sophisticated software platforms to the iGaming industry; thousands of programmers collaborating on the latest slot machines and table game designs, multi-player poker variants, sport betting slips, and more, constantly bringing fresh content to the interactive gaming industry.

This website details all of the major gambling software brands, and a lot of the little ones, too. The focus isn't just about game variety, but certification. A website that employs highly reputable software can receive a higher score for legitimacy. Microgaming software, for example, boasts eCOGRA certification. There's no better indication or guarantee of fairness than that which bears the eCOGRA seal.

Other top digital gaming providers include companies like Blueprint Gaming, Big Time Gaming (BTG), Elk Studios, Evolution Gaming, Ezugi, International Game Technology (IGT), Kambi, NetEnt, Play'N GO, Playson, Playtech, Realistic Games, Red Tiger, Scientific Games, Yggdrasil, Wazdan, and so many more.

If all of these brand names are a little bit overwhelming, don't worry. As you come to know and understand the market, you'll become familiar with the studios that offer your favorite games. This will help you make more informed decisions along the way.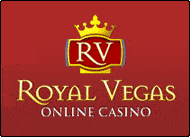 Royal Vegas Canada has been our editor's #1 pick for three consecutive years ! Great compatibility of course (iphones, mobiles and tablets) but also an exciting range of games and promotions. Excellent support teams and quick cashouts… What else to ask for ?
(Remember to gamble responsibly)