13 Aug
The Golden Rule of CA Online Casino Safety
#1 Rule to Enjoying Safe Online Casinos Canada:
— "When in Doubt, Get Out!"
The online casino industry is nowhere near what it was two decades ago. Choice was minimal. Security was questionable. Regulation was non-existent. Very few websites reviewed the good and the bad, and of those that did, most would promote any brand to make a buck. In those days, your safety was as certain as the toss of a coin.
My oh my, how things have changed! There are around 4,000 known online casino and gambling websites in operation – no lacking for choice there. Security measures are so improved, online banking is the new standard. Many jurisdictions now enforce strict iGaming regulations and player protections.
All of these evolutions in internet gambling have made the industry a million times safer in 2020. Unfortunately, that doesn't mean you can relax. There are still black-hat operators popping up left and right. They no longer dominate the global market, but they do pose a viable threat. There are a number of precautions you can take to ensure your online casino safety, but just one golden rule you should always remember.
#1 Rule to Safe Online Casinos Canada – When in doubt, Get Out!
Every gambler in the history of mankind has trusted their gut instinct at some point or another, and when it comes to gambling online, intuition should never be denied. If your gut is telling you not to join an operation, for whatever reason, you should trust it.
If you happen to know what to look for – what makes an online casino secure in the first place – then your gut will have even more information to work with when sending those cerebral messages. With that in mind, here's some additional tips to help you make smart decisions every time you seek out a new online gambling site worthy of your deposit.
Investigate Regulatory Licenses
One of the easiest things you can do to ensure your safety is investigate the operator's license(s). Scroll to the bottom of the website and look for a regulator's seal. If you see a logo for the UK Gambling Commission (UKGC) or Malta Gaming Authority (MGA), click it. If its link leads to the operator's license page, and the status is listed as active, you're good to go.
Any provincial regulator of Canada (BCLC, OLG, or Loto-Quebec) is also to be trusted, but you can only access the sites if you reside in the corresponding province.
Other European regulators can usually be trusted, but they don't offer the same degree of player protections as UKGC or MGA. Anywhere else, and it's just not worth the risk. South American regulators, in particular, should be avoided at all cost.
Read the Fine Print
This recommendation is more complicated, or at least more time-consuming, but can reveal a lot of useful information. Even if a website boasts a reliable license, the terms and conditions could be less than appealing, especially when it comes to promotions. If you see a welcome bonus offer that looks too good to be true, the fine print will tell you if it really is.
No Downloads Necessary
In the early days, downloading the casino client was the preferred way to play. It offered more games, with better graphics, and instant load times. Now, computers, smartphones and tablets are so technologically advanced, and internet speeds are so fast, instant-play is the most preferred choice. It's not just faster, it's safer.
Downloading software to your computer or mobile device can be risky. If you don't have a reason to trust the source 100%, you should not download anything, as files open the floodgates to harmful viruses and malware. Stick to in-browser gaming, and you'll boost your odds of joining only safe online casinos Canada player's can trust.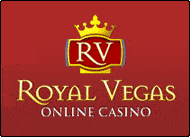 Royal Vegas Canada has been our editor's #1 pick for three consecutive years ! Great compatibility of course (iphones, mobiles and tablets) but also an exciting range of games and promotions. Excellent support teams and quick cashouts… What else to ask for ?
(Remember to gamble responsibly)