13 Jun
Public WiFi Hotspots and Your Internet Security
Do public WiFi networks ever provide a safe way to gambling online?
When we're out and about, having access to a public WiFi hotspot can seem like a great perk. A local coffee shop might provide free WiFi, encouraging more people to stop in, buy a tasty beverage and relax for a few while browsing the web. Libraries, hotels, airports – these are all places where public network access is usually provided. But are they safe?
The answer to that question depends on two things. First of all, what do you plan on doing while connected to the network? And second, are you required to enter any kinds of password to access the network?
Public WiFi Hotspots & Your Internet Security
To answer that first question, what you do on your laptop, tablet or smartphone while connected to a public hotspot has a lot to do with how secure your experience will be. If you're playing a social gaming app or browsing Facebook, you shouldn't have anything to worry about. But if you're making online purchases, paying bills, or anything else that requires you to provide sensitive information (name, address, bank info, login credentials, etc.), think again.
The vast majority of free public WiFi networks are not secured. Anyone can access them, and in doing so, those with the right knowledge can view what everyone who's accessing them is doing. So, if an unscrupulous individual happens to have their prying eyes on the network, they easily can intercept your personal data, capture your passwords, steal your credit card information, etc.
Is Public WiFi Ever a Safe Way to Gamble Online?
It's not impossible to access a public network and still experience a safe and secure connection. It's all about how you connect to the network. When connecting to the public WiFi network, you may or may not be asked to provide a password. Most often, there's no password needed – these are the least secure networks. However, if you're asked to provide a WPA or WPA2 password, you're connection will be moderately secure.
There are three types of acronyms to look for in WiFi passwords, WEP, WPA and WPA2.
WEP = Wired Equivalent Password
WPA = WiFi Protected Access
WPA2 = WPA, but better
WEP was the original protocol for WiFi password protection, but it didn't take long for hackers to find vulnerabilities. These were shored up in the introduction of the WPA protocol. Then in 2006, WPA2 came along, superseding the standard WPA by replacing TKIP with CCMP and mandatory AES algorithms. Don't worry, you don't need to know what all that means, so long as you understand what it's doing for your internet security. And unfortunately, it's still not enough.
If the Password is Public, The Network is Not Safe
Let's say you book a stay at a swank hotel. Your room comes with free WiFi access. The hotel claims to keep this WiFi very secure by changing the password every 24 hours; maybe less. But you're not the only one with access to that password, or the network.
Anyone else who is on the same network can gain access to your system. And everyone else with a room in the hotel is being given the same access you are. So my advice to you is to avoid doing anything that involves the transfer of sensitive data – personal, financial or otherwise important to you – over a publicly accessible WiFi network.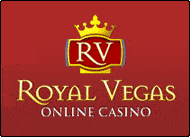 Royal Vegas Canada has been our editor's #1 pick for three consecutive years ! Great compatibility of course (iphones, mobiles and tablets) but also an exciting range of games and promotions. Excellent support teams and quick cashouts… What else to ask for ?
(Remember to gamble responsibly)