25 Nov
Android Tablet: Play Casinos Online
Android devices dominate the tablet computer market. Android was designed by a consortium of high-powered tech companies which includes Google, Sony, Samsung, HTC, T-Mobile, Sprint Nextel, Qualcomm, and Texas Instruments. The Android OS was designed as a smartphone operating system to rival Symbian and Windows Phone. Sales of devices using the Android OS soon surpassed the rivals, including iPad. Not since the Microsoft Windows has the electronics industry seen a product gain such a rapid and decisive hold on a market.
From a 2% market share in 2010, Android now controls over 75% of the worldwide market of smartphones. Google develops the code, but Android OS is an open-source code based on Linux. Besides the market-shaping companies behind the operating system, the open-source nature of the Android OS is one of the main reasons it has been so phenomenally successful.
Canadian gamblers who play casinos online with a tablet computer can be certain that site is going to offer Android gaming apps. A myriad of gadgets use the operating system, including top brands like Samsung Galaxy, Google Nexus, Asus Nexus, Asus Transformer Pad Infinity, Sony Xperia Tablet Z, and Amazon Kindle Fire. If you aren't using an Apple iPad or a BlackBerry device, you're probably using an Android device.
Lollipop – Latest Android 5.0 Operating System
Before I discuss individual brand, I want to give a general tip for those who want to play mobile casinos. If you want the latest Android operating system, find a device with the Android 5.0 ("Lollipop") operating system. This OS was first made available on November 3, 2014, so it will provide the best graphics, sound quality, and game play. Most devices continue to use the Android 4.1 or Android 4.2 versions, which are generally referred to as "Jellybean". The Jellybean OS is a perfectly good operating system, but know that it has been surpassed as of late 2014.
Google Nexus Tablets
Google Nexus 10's claim to fame is its screen, which boasts 300 pixels per inch. This provides the highest resolution tablet display in stores today. If you want the ultimate Android tablet playing experience, you'll need the Google Nexus 10. This is especially true if you want to play mobile slot machines. Though this device tends to be called Google Nexus, it is manufactured by Samsung.
Sony Xperia Tablet Z
The Sony Xperia Tablet Z provides one of the best all-around casino gaming devices. It has a full HD display and a 10.1-inch screen which has 1200 x 1920 pixels. The Tablet Z also has plugs that waterproof the device. This makes it a perfect choice for those who travel a lot or like in regions with a lot of inclement weather. The combination of vivid graphics and ruggedness give Sony Xperia Tablet Z an edge over most of the competitors I'll be discussing.
Asus Transformer Pad Infinity
The Asus Transformer Pad Infinity is designed to be a luxury tablet computer for the high-end user. The Infinity has everything you would want in a mobile device. The cost is its only drawback. Asus Transformer Pad Infinity costs $499 for the 16GB version and $599 for the 32GB. For that steep price, you'll receive top-end graphics with the Super IPS panel, along with the most ports on the market. Canadian players who like to perform other tasks while gambling should use the Asus Transformer. It's built to handle the recently-released Android Lollipop operating system.
In case you think Asus is only in the market of elite devices, let me direct you to the next entry.
Asus Nexus 7
Don't get too caught up on the number designations of tablet computers. Nexus 7 refers to the size of the screen. The Nexus 7 is manufactured by Asus to the specifications set down by Google. It was built to be an affordable tablet computer for the mass market. The Nexus 7 is considered a high quality, attractive device for the frugal tablet user. What you lose is 3 inches of touchscreen. Some Canadian mobile gamblers are likely to find this too much of a sacrifice. For those who want to gamble online and don't mind doing so with a smaller device, the Nexus 7 is a highly rated tablet computer. In fact, I've seen Asus Nexus 7 top lists of the best Android tablets on the market, beating its more expensive rivals.
Amazon Kindle Fire HD
Amazon Kindle Fire HD is a simple, straightforward tablet computer. With the low-end price of $199 when bought brand new in stores, Kindle Fire is meant to get people in the proverbial front door of the tablet computer business. I would not use it for my gaming hobby, but the high definition screen can handle most mobile gaming. Remember that mobile casino applications still tend to come up short graphically from what traditional online casino graphics can be, at least when compared to the large monitor and have a good graphics card. The Amazon Kindle Fire HD is likely to give blackjack, roulette, and video poker players everything they need. If you play the mobile video slots, then you might want one of the devices listed above.
Samsung Galaxy Tablets
Samsung Galaxy is the most popular Android tablet computer on the market at present. That's why I devoted an entire page to this brand, including a list of the latest models and versions. I'll direct you to that page, since it gives a more complete description.
Mobile Casinos for Canadians
Gamblers from Canada who use Android tablet computers are going to have a favorite mobile casino. If you are brand new to the mobile gambling niche, I suggest finding one of the licensed and legal mobile casinos which use Microgaming software. Microgaming is the biggest name in online casinos and it has a growing presence in the mobile casino industry. It is the safest and most trusted brand, and several of the top Canada-friendly mobile casinos use the product. I would suggest Spin Palace Mobile Casino or Royal Vegas Mobile Casino, if you want a recommendation.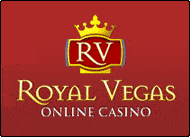 Royal Vegas Canada has been our editor's #1 pick for three consecutive years ! Great compatibility of course (iphones, mobiles and tablets) but also an exciting range of games and promotions. Excellent support teams and quick cashouts… What else to ask for ?
(Remember to gamble responsibly)