25 Nov
Safe Canadian Casinos That Accept Credit Cards
Finding a safe online casino is essential when you decide to play electronically. That is especially true when a person uses a credit card to fund their mobile and online gaming hobby. For that reason, researching a mobile casino's affiliations and background information is key.
Some people might not have the patience to research companies. The sheer number of websites offering casino gambling is overwhelming. I advise people stay loyal to the trusted brand names of the mobile gaming industry. Readers might not trust me, but they can trust the brands I'm going to recommend here. I suggest anyone reading this should do some of their own original research. If you don't plan on doing so, then follow the recommendations below.
Credit Cards That Decline
You might have read that 55% of VISA credit card deposits in the recent New Jersey online gambling rollout declined. Readers might hear that and think VISA has serious reliability issues. What many card holders don't understand is that VISA Inc. (and MasterCard Incorporated) does not issue cards themselves. Instead, the credit card associations provide services to banks and other financial institutions, which themselves offer cards in the name of VISA.
This means that VISA Inc. represents a vast international network of individual institutions. These local institutions set their own policies and make separate decisions to accept or decline payments. Many banks still are ignorant of gaming laws, so they might decline a transaction with a mobile casino, simply out of ignorance.
Royal Vegas Mobile Casino
Royal Vegas Mobile Casino is the best website for gamblers who want fair gaming and safe cash transactions. Royal Vegas uses Microgaming technology, which is used by more online and mobile gaming platforms than any other gaming software developer in the world. The site also accepts both MasterCard and VISA, which is why I rate Royal Vegas higher than Spin Palace Mobile Casino (which only allows one).
MasterCard credit cards and Maestro debit cards are available for deposits and withdrawals. When it is available, MasterCard transactions seem to have a higher success rate in the online gambling business than VISA transactions. For instance, in the New Jersey market I mentioned above, only 25% of the MasterCard transactions declined. That's still not optimal, but much better than the competition.
Speaking of the competition, both VISA credit and debit can be used at Royal Vegas Mobile. VISA credit and VISA Electron can be used either for deposits or withdrawals. If you use VISA Debit, then you'll only be able to use it for deposits–no cashouts are allowed with the debit card.
Diners Clubs and JCB
Diners Club International is also a payment and cashout option at Royal Vegas Mobile Casino. People might not be as familiar with Diners Club, but it's another respected American credit card company. In fact, Diners Club invented the modern credit card. It all tracks back to a New York City restaurant in the early 1950's, which began to use the Diners Club card. A few years later, VISA took that idea and applied it to general consumer purchases–not just dining out. Though it has fallen behind the two giants of the industry, Diners Club is a respected, first-rate buying option. Anyone with one of their cards can use it at Royal Vegas Mobile Casino.
JCB is the leading Japanese credit card institution. The initials stand for "Japanese Credit Bureau". JCB issues special cards for international buyers, so Canadians can find local equivalents to the JCB card. Unfortunately, JCB is available only as a payment option–you will not be able to withdraw your winnings with a JCB credit card.
Royal Vegas Online Casino
The online version of Royal Vegas Casino has the exact same policies as its mobile counterpart, for those who want to gamble using a desktop computer or laptop notebook. Both VISA and MasterCard are payment options at the traditional Royal Vegas Casino. Those not interested in the online version of this gaming service, Royal Vegas Online Casino offers live dealer games, bingo gaming, and lottery-style games.
More Digimedia Limited Casinos
If you're looking for other options, I can recommend other Digimedia Limited websites as safer than most of the competition. All these sites are powered by Microgaming software and are licensed in Malta. Seven Sultans allows VISA payments and withdrawals, but does not use MasterCard for transactions. 7 Sultans does not have a mobile gaming sister site. Platinum Play Online Casino and Platinum Play Mobile Casino both accept payments and withdrawals from VISA, MasterCard, JCB, and Diners Club.
Spin Palace Mobile Casino
Spin Palace Mobile allows VISA payments, but not MasterCard. All iterations of the VISA credit and debit network should be available. This includes VISA Debit and the various prepaid and debit cards, like Electron, Solo, and Switch. Less often, it will include debit cards issued by local Canadian banks. Many banking institutions these days issue ATM cards to customers. These ATM cards serve the role of debit cards. Because debit does not involve borrowing money, these payments should work most of the time.
Spin Palace Online Casino
Spin Palace Online Casino offers the same payment methods as its mobile counterpart. VISA is accepted, but MasterCard, Diners Club, and JCB are not. Most gamblers will know that American Express is not accepted at most online and mobile casinos, though Amex can be used as a payment method at a few (usually Australian) casinos. I do not know of a Canadian gaming site which allows American Express deposits.
More Palace Group Casinos
Once again, if you have trouble at Spin Palace and want another gaming option, the other Palace Group casinos are among the safest you'll find. These include Ruby Fortune Casino. Ruby Fortune allows VISA credit, debit, and Electron transactions. Both deposits and withdrawals are accepted. Mummy's Gold Casino offers the same transactions options as Ruby Fortune Casino. Any of these casinos offer a solid product, though I recommend Spin Palace, because it also offers a mobile casino. If you want the most versatile of the Palace Group casinos, Spin Palace Mobile Casino should be your first choice.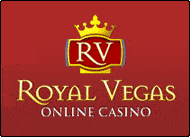 Royal Vegas Canada has been our editor's #1 pick for three consecutive years ! Great compatibility of course (iphones, mobiles and tablets) but also an exciting range of games and promotions. Excellent support teams and quick cashouts… What else to ask for ?