17 Dec
Fast Payout Casinos in Canada: Review
The fastest payout casinos in Canada are not always the safest ones. In this review, I want to provide a rundown of casinos which offer fast withdrawals without compromising security. While finding the quickest cashout can be important, gamblers should always keep in mind that safety is important, too.
Microgaming casinos have the best reputation in the burgeoning mobile casino industry. Microgaming has been handling transactions for 20 years. It is also a reliable and trustworthy leader in the industry, though its long association with eCOGRA. Below are several Microgaming casinos with 24-hour payouts, which don't sacrifice security for the speed of transit.
Royal Vegas Mobile Casino
Royal Vegas is a Canadian-friendly online casino which uses Microgaming software. Withdrawals on Royal Vegas take between 24 hours, on average. While you'll find casinos which offer the 12 to 24 hour cashouts, I trust the websites which use more thorough verification processes. Those who can wait a day are better served. Royal Vegas Casino offers a $1,200 deposit bonus on its online casino and its mobile casino. It is a trustworthy website which offers published reports on its payouts. While it doesn't have the fastest payouts for a Canadian mobile casino, it does offer the safest ones. The payout time is well within acceptable limits.
Royal Vegas Mobile Casino is the best gaming site for Canadians. They can use either Android, Apple iPad, or Blackberry tablets on the site. Players also can use the Android, Apple iPhone, or Blackberry smart phones on the site. Even if you use Java or Symbian-based operating systems on cellphones from Nokia, Motorola, or Sony Ericsson, you'll be able to gamble on the site. If you use these devices, click on the link "Other Smartphones" to download the proper applications.
Royal Vegas allows players to perform a Reverse Withdrawal within 24 hours of their withdrawal request. I linked to the page which explains how this is performed.
Royal Vegas Payout Statistics
ECOGRA posts Royal Vegas's payout percentages on the Internet. Players should know that eCOGRA was founded by Microgaming to act as an independent watchdog and verification group for the online gambling industry. All casinos powered by Microgaming software are members of eCOGRA. This is one of the reasons more gamblers use Microgaming websites than any others.
Third party auditors are not likely to release data online, which makes these reports so useful. According to the last published statistics, Royal Vegas slots had 95.52% payout percentage on slots, a 97.93% payout on table games, and a 96.23% payout on poker games. If you added all these stats together, the site wide overall payout percentage would be 96.13%. If you want to know what the house edge would be, simply subtract the payout percentage number given from 100.
EuroPalace Mobile
EuroPalace Mobile is the mobile gaming counterpart to Europalace Online Casino. Like the other Fortune Lounge casinos, the cash-out time at EuroPalace sits in the family 24 hours. If you have concerns or issues, or if you reconsider your request, you can countermand the withdrawal request any time before 24 hours—no questions asked.
Like Royal Vegas, EuroPalace is a top choice for Canadian players. EuroPalace Mobile accepts play from anywhere in Canada. The casino has apps to let users of iPhone, Android, BlackBerry, and Java mobile phones play on their site. If you gamble using a tablet computer, you can use all of the top tablets on the market: iPad, Galaxy Tab, the Sony tablets, BlackBerry PlayBook, and Asus Transformer.
Canadian gamblers might read some bad reviews on EuroPalace Mobile's withdrawal process. Keep in mind these issues describe a specific time in 2012. Those issues did not involve Canadian payouts, and have been fixed in the 2 years since. Also keep in mind that real money players forget that the verification process is longer the first time they make a withdrawal from a casino.
Platinum Play
Platinum Play Casino and Platinum Play Mobile Casino are top gaming websites in the Canadian market. For gamblers who enjoy slot machines, Platinum Play may be the best mobile casino for Canadians. Table game players won't get as much out of the no-deposit bonus, but Platinum Play Mobile combines ease of use with safety and a large selection of Microgaming titles, so it's still one of the best options available.
Platinum Play's withdrawal process takes 24 hours to complete. Any time during that 24-hour window, you can cancel the payout transaction. To cancel a withdrawal, find the "Bank" section of the website and follow the instructions. If you withdraw using certain methods, certain cancellation costs occur when you cancel a withdrawal. Also, VISA or MasterCard are not cashout options in some countries. Read the terms and conditions for the full explanation of these rules.
Platinum Play Mobile has the same cashout policy as the online casino by the same name. Platinum Play Mobile's withdrawal policy states, "Withdrawal requests take 24 hours to be processed, during which your withdrawal can be reversed if you change your mind."
Bank Processing Time
Players should note that their local bank might slow down the time required to process payouts. If a delay happens longer than 24 hours, it is most likely your bank and no Platinum Play Mobile. Here is the statement on the Platinum Play website on delayed cashouts: "Withdrawals are paid as soon as possible. However, your bank's processing times may slow down the payment of withdrawals."
8-Day Waiting Period at Platinum Play
Certain e-wallets you use at Platinum Play require an 8-day waiting period. These include, but are not confined to, eCheck and Soforuberweisung. Platinum Play cannot issue a withdrawal within 8 days of your last deposit using these web wallets.
Like Royal Vegas, the Platinum Play casinos are members of the Fortune Lounge Group. Most of the Fortune Lounge Groups are naturally going to have similar associations, but Platinum Play is more straightforward in listing their associated companies. Platinum Play Mobile Casino and its online counterpart, Platinum Play Online use Microgaming software. These casinos also use the Entrust banking method, while both are GamCare Certified.
Entrust Online Verification
Entrust was called "Grupo Financiero Ficohsa" until 2011, when the company began to expand into English-language nations. Entrust is an authentication service which assures online transactions are secure and legal. This service underpins
Getting fast payouts is not only about getting the money in the quickest way possible. Making a withdrawal is about receiving timely payments with security. Entrust helps Platinum Play verify the person making the withdrawal is you. Such verification takes a bit of time, but a top software provider like Entrust makes the process efficient and fast.
GamCare Certification
GamCare describes itself as "the provider of information, advice, support, and free counselling for the prevention and treatment of problem gambling". It operates the National Gambling Hotline in the United Kingdom, so certification from GamCare carries weight.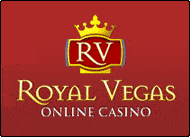 Royal Vegas Canada has been our editor's #1 pick for three consecutive years ! Great compatibility of course (iphones, mobiles and tablets) but also an exciting range of games and promotions. Excellent support teams and quick cashouts… What else to ask for ?
(Remember to gamble responsibly)