17 Dec
Legitimate Casinos in Canada for Tablet, Mobile and Desktop Applications
Recommended Casinos:
Royal Vegas
Platinum Play
Choosing a legitimate casino involves different factors on the Internet than it does in land-based gaming. If you drive to a legal brick-and-mortar casino, you can be reasonably certain that the game will be fair. The local and territorial government provides regulation and oversight, so a known and trusted governmental organization is involved in policing its activities.
In the online and mobile gambling industry, those assurances do not exist. Most, if not all, of the mobile casino operators are offshore. If they refuse to pay back a Canadian player's winnings, there's not much Canadian authorities can do about it. All a gambler is left to do is go on a forum to complain about what happened. If the player makes a good case, maybe a few unwary visitors will avoid that operation. Your voice probably gets lost in the cacophony of the Internet.
One way to avoid such aggravation is to follow the same principle as land-based gaming does: find legit operators and only play there. If you wouldn't go to an underground poker room to gamble in Canada, you shouldn't do the same on the Internet. If you wouldn't trust the slot machines offered by an illegal gaming operator in a barn somewhere, then you shouldn't trust little-known offshore mobile casinos without proper licensing.
Below, I'll provide a guide for finding legitimate mobile casinos in Canada. This advice is meant for players who use tablet computers and cellphones like the Android smartphone or the iPhone. It can also be used when you gamble online using your desktop PC or laptop notebook.
What Makes a Legit Casino?
Several factors are required to be legitimate and trustworthy. A mobile casino does not need to be Canada-based, though. In fact, due to domestic gaming laws, most or all will not be Canadian-owned. What players want are casinos based in traditional gaming enclaves, usually in regions associated with the former British Empire. This assures not only fluency in the English language, but also legal customs based on English law. Examples of these enclaves would be Gibraltar, Malta, Antigua & Barbuda, and the Isle of Man.
The important factors to remember are software support, licensing, and online reputation. Licensing is needed, because you want to make sure the website is regulated by a legal authority. This government needs to have real regulatory authority, and cannot be a simple rubber-stamp for the gaming entity. That's why Malta and Gibraltar are used so often, and so respected in the gambling industry. If a website is licensed in Malta or Gibraltar, then that's a good sign it's legitimate.
Tablet Casino Software
The software which powers the website is important. Most casino software is going to offer the same game options: several types of blackjack, roulette, baccarat, craps, and other table games. The software developer is important in three ways: slot machine selection, customer support, and legitimacy. Microgaming, Playtech, Net Entertainment, and IGT Interactive offer different slots games. If you like one company's games compared to another company's games, then you need to choose a casino powered by that company's software.
Microgaming has the biggest selection, with over 400 slot machines. While Microgaming has a smaller percentage of progressive slots, their overall number of progressives is larger than most competitors. Microgaming has the most resources, so game design and graphic quality are the highest. Most of all, Microgaming is a safe, as it's guaranteed by eCOGRA, a UK-based watchdog group which audits and oversees online gambling websites.
Having the best software is even more important in the mobile casino industry. Mobile gambling requires the latest desktop applications and the latest updates of those apps. The software provider needs to invest in cutting edge technology, for the sake of both entertainment and security. Some Canadian mobile casinos have proprietary software developed in-house. It's better to license the casino apps from a software developer which specializes in the field.
Licensing Authorities
Any legitimate mobile casino is going to be licensed by a government agency. Governments in Gibraltar and Malta have their own gaming departments which specialize in the regulatory oversight of gambling activities. Licensing assures that an independent authority regulates a mobile casino's activities. Malta is the licensing hub for most of the Fortune Lounge Group casinos, which we discuss a great deal on this website. Malta was controlled by the British Empire for nearly 200 years, so its legal system and governance is influenced by the UK's own legal system. Websites like Royal Vegas, Platinum Play, and EuroPalace are licensed out of Malta.
Malta and Gibraltar are not the only trustworthy government for mobile gaming. Antigua and Barbuda, The Netherlands Antilles and Curacao, Alderney in the Channel Islands, and Cyprus also license Internet-based gaming operations. So does the Kahnawake Gaming Commission in Canada. The Kahnawake Reservation is found near Montreal, Quebec. To raise more cash for its people, the tribe licenses online and mobile casinos. Real money players from Canada can go to the Kahnawake Gaming Commission's website to read official notices from a Canadian authority of wrongdoing by gaming operators—and what the gaming commission is doing about it. Simply click on the link on the homepage which says "Interactive".
Payment Methods
The third and final step in finding legitimate tablet casinos in Canada is to look at a site's payment methods. If you can't find a trustworthy deposit and withdrawal option at a mobile casino, you don't need to be playing there. When I say "trustworthy", I mean a payment option you use all the time anyway. VISA and MasterCard are options at most online and mobile casinos for payment, but they don't always allow for withdrawals.
Web wallets like Neteller and Skrill are popular options, though Skrill (formerly known as Moneybookers) is no longer active in Canada, at present. PayPal is a payment option at many Canadian mobile casinos, which is handy for any gamblers who also use EBay. Dozens of other payment methods exist, including e-vouchers, prepaid cards, and debit cards. The bank transfer and the electronic bank transfer are also options.
The important thing is to find a payment method you trust. You are moving a lot of hard-earned money around the Internet with your mobile device. Therefore, you want to know the payment method is legitimate, just like the mobile casino is legit.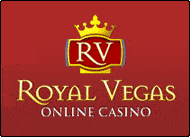 Royal Vegas Canada has been our editor's #1 pick for three consecutive years ! Great compatibility of course (iphones, mobiles and tablets) but also an exciting range of games and promotions. Excellent support teams and quick cashouts… What else to ask for ?
(Remember to gamble responsibly)