20 Dec
History of Gambling in Ontario – Developments, Trends and Outlooks
Canada is a fairly new country, in that it has only been named as such for a couple of hundred years, but there was a native population who lived on the land long before the Europeans planted their flags. We don't know much about this native population, but of the few things that we do know is that they liked to gamble. There are reports of games of chance being played here as far back as the fourteenth century, and as these were such an integral part of the natives' recreational time, it's fair to assume that these were prevalent for many years before then as well.
Towards the end of the nineteenth century gambling was severely restricted in Canada. The only way that citizens could gamble legally was by placing bets on horse races and other events at local fairs. This was because the money taken went to charity, and more often than not prizes were offered in lieu of cash. That continued up until the 1960s, at which point the Criminal Code was amended to allow gambling in several forms. The main form of gambling at this time was lotteries, an industry that grew rapidly throughout the proceeding decade, and one that continues to grow until this day.
For Ontario, the gambling culture truly began back in 1993. This was an age before online gambling, and one where there was little choice in the province. That changed when the first commercial casino was built. Named the Casino Windsor, it promised to bring a lot of jobs and money to the region, although not everyone was happy about it. Some called it a "tax on the poor", referring to the fact that those down on their luck tend to gamble more and are more prone to gambling problems.
Despite the many doubters, the casino was a huge success, and although it was predicted to make around $150 million a year, it now makes close to twenty times that. Many casinos copied off of the success of the Windsor, including Casino Rama, built by Penn National Gaming and the OLG and located in the town of Rama; and several smaller venues that catered for the wider community. This flourish of casinos culminated with the development of resorts such as the Niagara Fallsview Casino Resort, a grand establishment that was built on a cliff overlooking the famous Horseshoe Falls.
It was the Windsor where the action was though, and it was the Windsor where the action continued to be for the next couple of decades. Statistics report that 8 out of ten Ontarian residents gamble on a regular basis, pumping over $1.3 billion into commercial casinos every year, of which the Windsor takes a large share. Lotteries are also still very popular, and this age-old Canadian tradition takes more than twice as much money annually than the casinos do.
The Windsor Casino has always been owned by the government of Ontario, but it is operated by Caesars Entertainment, who were known as Harrah's Entertainment for many years. As far as casino brands go, they don't come much bigger than Caesars, and as well as classic casinos in Nevada and Atlantic City, including Bally's and Planet Hollywood, they also own casinos in the United Kingdom, Egypt and South America — their most prized asset is probably the Word Series of Poker, which they own the rights to. Their International responsibilities haven't diverted their attention away from Ontario though and a few years ago they pumped half a billion dollars into Canada's first casino, turning it into a resort that can rival the best in the world.
In 2010 the government of Ontario turned their attentions to online gambling, and to the scores of overseas, non-tax paying websites that their citizens were playing on. Much like the land-based casinos that had exploded in popularity by this time, with dozens of them based around the province, they wanted to take their share of the profits through online play. In their words, they wanted to "repatriate the online gaming profits diverted to offshore internet gaming sites" and thus PlayOlg.ca was born. OLG stands for "Ontario Lottery and Gaming", and this corporation is the lifeblood of the gambling industry in Ontario. The site is restricted to adults over the age of 19 who reside in the province of Ontario, making it one of the few provincially localized online gambling sites in the world.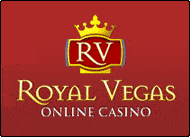 Royal Vegas Canada has been our editor's #1 pick for three consecutive years ! Great compatibility of course (iphones, mobiles and tablets) but also an exciting range of games and promotions. Excellent support teams and quick cashouts… What else to ask for ?
(Remember to gamble responsibly)