22 Dec
History of Gambling in Vancouver – Developments, Trends and Outlooks
In 1380, Richard II, a somewhat mentally unstable king whose reign began when he was just ten years old, passed a law that banned the game of dice in England. This seems like a fairly insignificant law and for the people of England it was little more than a nuisance for many years, but it was one that was to have far reaching effects. King Richard wanted his archers to concentrate on training and staying alert, rather than spending their time playing dice, but this law was soon lost to history as far as Richard's England was concerned.
It was not lost to the world though, because the British soon planted their flag in Canadian soil, taking their laws with them. The game of dice was therefore banned from the beginning in Canada. This was a law that the new settlers didn't heed though, and one under which few people — if any — were prosecuted. Despite that, it wasn't until 1999 that this law was finally removed, long after people had stopped paying any attention to it and long after gambling had become a popular pastime in the country.
There were also bans on gambling in Canada in 1892, with all forms of gambling being ruled illegal by the Canadian Criminal Code. These rules were gradually removed (and ignored) over the years though, as gambling slowly began to work its way into Canadian life. Living in the legacy of the British, Vancouver, and British Columbia in general, has always followed the gambling trends in the country and was a hotspot for many "illegal" gambling in the early twentieth century.
The face of gambling in Vancouver — and across all of Canada — changed in the 1970s. Lotteries were legalized in 1969 and one of the biggest ones, run by the BCLC, was established just 5 years later. The BCLC was known by a different name back then, but in time their games would grow to be the biggest games of chance in the region.
In 1986 the first Playtime Gaming venue opened its doors in the region, beginning as a bingo hall and later expanding into other areas, with slot machines, restaurants and more. Today they are one of the biggest brands in the country, with 6 gaming facilities in British Columbia, and hordes of hopeful gamblers passing through their doors every year. The first official casino in BC didn't open until 1999, by which time there were already plenty of bingo halls and lottery schemes available.
In 2012 it was reported that over the preceding decade, the profits from gambling in Vancouver and the British Columbia district had increased, going from just over $1 billion to just over $2 billion, and the number of problem gamblers had increased even further. This may be a result of easy access, with online casinos facilitating problems with those who don't know when to stop, but it might have had something to do with the global recession, as reports suggest that more people develop gambling problems in such times. It was in the 2000s that gambling really took off in Canada; after decades of relying on bingo and lotteries to get their kicks, Vancouverites could suddenly could play in everything from the Johnny Chan Poker classic, first held in 2007 and attracting aspiring poker players from all over Canada, to the many slot machines and video poker machines installed in pubs, clubs, restaurants and casinos.
This was also the age of online gambling, and the first legal casino in Canada came out of Vancouver. First launched in 2004, PlayNow.com was owned and run by BCLC — who had turned into a billion dollar company by that time — and offers everything from lottery to keno, and sports betting to casino play.
Judging by the rate that gambling has expanded in Vancouver over the last decade or so, it's far to assume that it will continue to do so. It's probably also safe to assume that Vancouver will follow the trend of many other big cities world-wide, where the popularity of land-based casinos are waning in favour of the online ones. This is a problem for the governments who aren't able to tax online casinos as they would like, but it seems unlikely that they will make these casinos illegal just because they can't get any money out of them, and there should be enough foot-traffic in the land-based casinos to keep them happy for years to come, even if the numbers aren't as big as they may have hoped.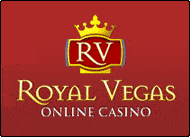 Royal Vegas Canada has been our editor's #1 pick for three consecutive years ! Great compatibility of course (iphones, mobiles and tablets) but also an exciting range of games and promotions. Excellent support teams and quick cashouts… What else to ask for ?
(Remember to gamble responsibly)