24 Dec
Online Gambling Regulations in Canada
Gambling laws are never straightforward, and nowhere is that more evident than in Canada. There is a law that says it is illegal for citizens to be found in a "betting house", but this only serves to confuse things as the truth is that gambling is mostly tolerated across the country and there are no reported cases of this law being used. As with the United States south of the border, the Canadians realized the potential of legal gambling many decades ago and created a billion-dollar industry from it, with casinos in Montreal, Ontario, Nova Scotia, Saskatchewan, Manitoba and Quebec, including the Casino Niagara and the Casino de Montreal.
Online gambling is a little different, and serves to confuse things even further. Online casinos tend to operate outside of the country, therefore attracting players from all countries but paying tax in one (or none) and following the regulations of one. In Canada, however, there is a gambling commission that regulates online casinos in the country and further afield. Known as the Kahnawake Gaming Commission and founded in 1996, it is based in Quebec and licenses casinos such as Bovada, Sporting Bet, Unibet and Winner, all of which operate Internationally.
There have been questions raised about the legality of this gaming commission, but no official action has been taken against them. This commission requires that the online gambling company be "located" on a Kahanwake server, but the Canadian law specifies that for any such online gaming company (one based in Canada) it is illegal to advertise their services. These companies do advertise their services though, and they have not been prosecuted or even warned for doing so. The law also specifies that online gaming is prohibited, before contradicting itself in later sections by saying that it is permitted in certain circumstances.
This doesn't really tell us anything and it certainly doesn't clear up whether online gambling is illegal in Canada or not, but the truth is that the government don't even seem to agree on this one. What is for certain is that, unlike in the United States, no companies and no individual users have been prosecuted for "crimes" relating to online gambling. The fact that there are also many legal land-based casinos, not to mention the many online casinos based in the country, also adds credence to the suggestion that online gambling is legal in Canada.
Also unlike in the United States, Canadians are allowed to join online casinos, poker rooms and sports books, including those prosecuted during Black Friday, when players from the United States found themselves unable to join or play on Pokerstars and Full Tilt Poker. As it happens, the third company involved in Black Friday was the Cereus Poker Network, who were licensed by the aforementioned Kahanwake Gaming Commission.
Gambling is big business in Canada, as it is everywhere. The CEO of Amaya Gaming — which has been called the richest gaming corporation in the world with a value of just under $5 billion — is David Baazov, who was born and raised in Canada. Some of the biggest professional pokers players are also Canadian, including Hall of Fame inductee Daniel Negreanu and Main Event winner Jonathan Duhamel, and as every Canadian reading this will attest to, this is a country that loves gambling in all forms. Gambling is a $13 billion industry in Canada, with three-quarters of the population gambling an average of $1000 each in any given year. That may sound like a lot of money, but it is actually on par with the average weekly wage.
Gambling is an important pastime, and one that most people do occasionally and moderately. There is little excess here and although there those who take it too far, the majority of gamblers don't. It seems highly unlikely, therefore, that gambling will ever become illegal in Canada. Yes, the law technically says it is illegal, but as we have already discussed that law is ambiguous at best, and there is no precedent for anyone being prosecuted under that law. Canada may not rival the City of Sin, but there are plenty of casinos here that turn a pretty penny for the taxman, and if the government can earn from it, and the people can enjoy it, then there should be no reason for it to be outlawed. Our prediction is that the gambling laws in Canada will soon be overhauled and clarified, and when they are then gambling in Canada will officially become legal.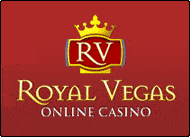 Royal Vegas Canada has been our editor's #1 pick for three consecutive years ! Great compatibility of course (iphones, mobiles and tablets) but also an exciting range of games and promotions. Excellent support teams and quick cashouts… What else to ask for ?
(Remember to gamble responsibly)