24 Dec
Online Gambling Regulations in the US – Legality
In the early days of settlement in the United States, gambling was popular and widespread. In fact, lotteries were even used as a way to raise funds for growing communities and their many needs. If not for gambling back then, then many universities, colleges and secondary schools would have suffered, as it was these that received most of the funding. Once of the things that fuelled the tension between the British and the early settlers, one of the sparks for the American Revolution, was when restrictions were first placed on these lotteries in 1769. The colonists, those who built America from the ground up, loved to gamble and they were willing to fight for their right to do just that.
The tension abated when America became American, and gambling was widespread once again, but people then began to worry that it was damaging their communities — the very communities it once helped — and their way of life. Because of this attitude, gambling was driven underground prior to the 19th century, and the laws were changed to make it illegal in most forms. It was this, along with the prohibition against alcohol, that gave rise to the mafia, who then turned their attentions to Las Vegas. Gambling was still illegal in most other states, but in Nevada, and in Las Vegas in particular, it flourished. It took some time for other cities to follow suit, but in 1977 New Jersey legalized gambling and Atlantic City was born. A few years later, backed by Indian Gaming Laws, the Seminole tribe opened their first casino in Florida, kick-starting an industry that is worth billions of dollars today.
Gambling was straightforward back then, with people knowing where they stood, but then the internet age dawned, online casinos became widely available and people were confused. If a casino was based outside of the US, would that then be illegal for US players? And if not, what about those from New Jersey or Nevada, where gambling was legal, couldn't they play online?
For many years the laws concerning online gambling was ambiguous at best, and US players were allowed on online casinos and poker rooms, although there tended to be more restrictions on bookmaking. This was the golden age of online gambling in the United States, and a time when the biggest gambling corporations thrived thanks to the custom provided by these players.
Things were made more clear-cut — and disappointingly so — in 2006 when the Unlawful Internet Gambling Enforcement act was passed. This made it illegal for such websites to send and receive money, targeting their abilities to make transactions with banks and financial institutions. As a result of this act, the biggest poker website at the time, Party Poker, stopped accepting US players. Overnight they saw their membership numbers drop by 60%, and as a result, Pokerstars, Full Tilt and the Cereus Poker Network — three big players in the industry — refused to follow suit and continued to allow players from the US on their site. Their day was to come though, and in 2011, on a day that would become known as Black Friday, the United States government indicted those three poker websites and forced them to cease operations in the country.
The American government's reaction to online gambling seems to stem from the fact that they are unable to tax it, unlike the many casinos in Nevada, Florida and elsewhere. This is undoubtedly a cynical viewpoint, but other than that, and the fact that online gambling can be played by all, including those in states where it is outlawed (in which case it should be illegal in certain states, and not across the board) there is no reason for them to be so against this industry.
Gambling is an industry that makes billions for the United States government. They make over $1 billion from card rooms, over $26 billion from Indian Casinos and a colossal $35 billion from other casinos. This is one of the biggest industries in the world, and when it comes to land-based casinos and card rooms it is taxable, whereas when it comes to online casinos it is not, and that is the reason online gambling is illegal in the US.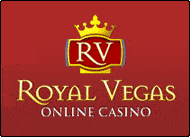 Royal Vegas Canada has been our editor's #1 pick for three consecutive years ! Great compatibility of course (iphones, mobiles and tablets) but also an exciting range of games and promotions. Excellent support teams and quick cashouts… What else to ask for ?