26 Dec
Canadian Online Casinos for Beginners
Online gambling is an exciting industry and one that can turn any of us into millionaires overnight. Many years ago there was a concern that this industry wasn't safe, and although that might have been the case 10 or 15 years ago, at the very dawn of online casinos, these days this is a very tightly regulated industry. This is also an industry that makes a huge amount of money when it plays by the rules, and one that doesn't need to rip you off in order to succeed. Think about it, how long would a scam casino last, how many players could they rip off before word spread and they were taken down? However much it would be, it certainly wouldn't come close to the $13 billion plus that legal and legitimate gambling enterprises generate every year in Canada alone.
In this article we will take a look at the safest, most popular online casinos in Canada, emphasizing the ones that are accessible for beginners, those who may only just be warming to the idea of online gambling and are looking for a way in.
Royal Vegas Casino is one of the most accessible casinos out there, easy for beginners and advanced enough to sate the gambling appetite of many a high-roller. Players from all over the world can join Royal Vegas Casino, and they can do so through their mobile (iOS and Android) their desktop (both Windows and Max) or their web browser (Chrome and Firefox). You would think that such compatibility was common these days, but the truth is that even the biggest names aren't able to cater for all players. Betfair, for instance, is the biggest betting exchange in the world and one of the biggest gambling sites in Europe, yet it doesn't allow browser play on its casino, nor does it allow Mac users to download any of its casino or poker software.
You don't have to choose just one method on Royal Vegas Casino, and as long as you have a Royal Vegas account then you can use it to access the casino through all platforms. When you join Royal Vegas Casino, make sure you take advantage of their deposit bonus offer, which is given to those who use one of nine E-Wallets to make their first deposit.
The deposit bonus is only 10%, but every little helps. If E-Wallets are not your thing, however, then fear not as there are plenty of other options available, in fact there are more deposit options here than on any other online casino we have encountered. From bank transfers with most major banks, to most credit cards, debit cards and pre-paid cards, Royal Vegas has it all — you can even deposit via a bank draft or a Virtual VISA as well as PayPal.
If you're new to the new wave of slot machines and want to return to something a little more old-school, then there are plenty of arcade-style games available on Royal Vegas. These include Couch Potato, Astronomical, Gold Coast and Billion Dollar Gran. These don't have the sort of features (bonus rounds, wilds, stacked wilds, etc,.) that we have come to expect from modern slots, but they are still very fun to play and very easy to understand.
These games are also available at Platinum Play casino, which, like Royal Vegas, is a member of the Fortune Lounge Gaming brand. Platinum Play is not as old as Royal Vegas, but it is just as trustworthy and as it uses the same software for its casino, the choice of games is just as impressive. There are different deposit bonuses here as well, including 1500 in free bets. The bonuses on Royal Vegas Casino suit the medium to high stake players more, but if you don't bet big, then Platinum Play could be just what you are looking for. This fully-licensed online casino also has a wealth of banking options, and like Royal Vegas it also offers a 10% deposit bonus for those who deposit using an E-Wallet service such as Skrill.
Platinum Play is based in Malta and licensed by the Lotteries and Gaming Authority of Malta, but it is open to players from all over the world and has a strong following from Canada. If you're a film and TV buff, be sure to check out the Game of Thrones, Jurassic Park and Terminator 2 slots.
Another site that caters for beginners is Euro Palace. This has a small deposit bonus for medium to small stake players, but there is a little more on offer for those high-rollers who want to deposit in excess of $1000. The banking options are similar to the other casinos mentioned, with bonuses dished out for the use of Skrill and other E-Wallets, and they also have great promotions and loyalty schemes. In the lead up to Christmas 2014, for instance, they had a 40 Day Giveaway that showered players with gifts, free-plays and cash prizes.
There are also plenty of progressive jackpots at Euro Palace. These are won at random and all you have to do to be in which a chance is take a spin on the slot in question. At the time of writing the progressive jackpots on Euro Palace come to over $7 million, with amounts totaling tens of thousands, hundreds of thousands and more won on a weekly basis.
These sites are all interlinked, as they are all members of the Fortune Lounge Group, they are all licensed in Malta and, more importantly, they are all owned by Digimedia. Whichever one you choose, you are assured a fun and safe experience, and if you do struggle to find your footing at any point, there is a comprehensive support system in place to help you out.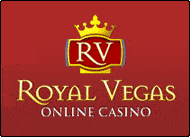 Royal Vegas Canada has been our editor's #1 pick for three consecutive years ! Great compatibility of course (iphones, mobiles and tablets) but also an exciting range of games and promotions. Excellent support teams and quick cashouts… What else to ask for ?
(Remember to gamble responsibly)