30 Dec
Canadian Real Money Casinos for Tablet and Mobile
With gambling on the rise in Canada, it's no surprise that the online casinos are targeting tablet and smartphone users, as that's where the future of online gaming and gambling seems to be. These days gamblers are taking to their phones and their tablets to do everything from placing bets on big sporting fixtures, to playing on poker sites and online casinos, which is what this article will concentrate on.
Slot machines are the main attraction of online casinos, but these days slot machines are no longer reserved for gamblers, and there are many apps and Facebook games that cater to fans of slot machines that don't offer any real money prizes. This completes what has been a very rapid growth of the industry, from their beginnings in casinos and pubs, to being one of the biggest draws of online gambling and online gaming in general.
We're not concerned with the "fun play" slots though, it is the real money slot machines that we are here for, and when it comes to real money games, you'll struggle to find many better than Euro Palace. This website has a very European feel, as its name suggests, but it is open to players from all over the world and has a large following in Canada. Euro Place has always been one of our favorite gambling destinations, in part because it utilizes the Microgaming software, but mainly because it has a very good app that can be played on smartphones and tablets, regardless of whether they're Android or iOS.
This app can be download for free and on Google Play alone it has over 800 reviews, scoring an average of 4 out of 5 stars. The app is free and it includes all of the great slots that the full software has, along with several others that were made exclusively for the mobile app. This is mobile gaming at its best, simulating the thrills of a European casino on your smartphone or tablet. The app has been downloaded over 50.000 times on Google alone, and it is updated regularly — currently in its 18th edition.
If mobile play is not your thing or if you want to take a break and try the full software, then it can be downloaded onto both Windows and Mac operating systems, and it can also be played directly through your web browser, which makes it compatible with Linux as well. The progressive jackpots of Euro Palace will surely catch your eye, offering a combined total of over $7 million and promising to make any lucky winner's year, and the video poker machines and table games offer a nice reprieve from the many luck-based slots.
One of the benefits of Euro Palace is that regardless of your currency, you can get a free 500 of it with your first two deposits. For Canadians, that's a 100% deposit bonus of up to $150 on their first deposit, and a 50% bonus up to $350 on their second. It requires a significant couple of deposits to take home the whole $500, but even if you deposit with two lots of $50 you'll stick pick up a total of $75 that you can use on any of the slots or table games.
Another benefit to Euro Palace is the selection of virtual scratch cards, offering something a little different. These cards, like the slot machines, all have their own themes and unique layouts, and some of them also have special rounds and features. Some of our favorites include Whack-A-Jackpot, which is based on the Whack-A-Mole game many of us will remember from our childhoods; the Wild West themed Six-Shooter Looter Gold; and the tennis-themed Game, Set and Scratch. There are also straightforward scratch cards for those who don't want any pomp and flair and prefer to keep things simple.
When it comes to banking options, you have plenty to choose from at Euro Palace. Not only do they accept most debit and credit cards, but anyone depositing with an E-Wallet will be given an extra 10%, regardless of how much they deposit. The withdrawals are very quick and just as plentiful as the deposits, with everything from bank transfers to credit cards and cheques available.
Overall, you can't do much better than Euro Palace when it comes to real money casinos that are available on your mobile device. If it's not quite your thing though, then you should check out Royal Vegas Casino and Platinum Play, both of which are owned by Digimedia, who also own Euro Palace. These are trusted, established casinos that both use Microgaming, are both available on your mobile device and come with their own great bonuses and loyalty schemes.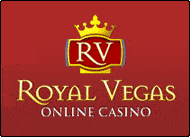 Royal Vegas Canada has been our editor's #1 pick for three consecutive years ! Great compatibility of course (iphones, mobiles and tablets) but also an exciting range of games and promotions. Excellent support teams and quick cashouts… What else to ask for ?
(Remember to gamble responsibly)