2 Jan
Casino Jobs in Canada for Foreigners
Gambling is big business in Canada, and wherever you're from, if you have the skills, the experience or even just the dedication and work ethic, then you can become a part of this industry. If you want to play an integral role in this exciting sector, whether as a pit boss, a poker or blackjack dealer, or even as a server, then one of the best places to start is Hcareers. On this website you will find all of the latest vacancies, and with so many casinos across the many provinces, you're sure to find something.
At the time of writing there are positions for everything from chefs and general managers, to casino managers and even CEOs. In Vancouver, home of the Windsor Casino — one of the first and biggest casinos in Canada — you can sign up for a job as a table games manager, a job that involves overseeing games such as craps, roulette and blackjack. In the River Cree Resort and Casino, which is located in Alberta, there is job opening for a "beverage manager" which we assume is their way of saying "bartender".
You will not always find the name of the casino listed on job sites, particularly when it comes to the higher profile jobs such as management and presidential positions, as they don't want to advertise the fact that they are lacking in these areas to the press and potential customers, but you will find this information once you apply.
Working in a casino can be a very lucrative career choice, although it depends on the role that you take. A dealer, for instance, can hope to make around $15.000 a year, but this excludes tips, of which there can be many. In fact, just like servers, dealers can expect to double their wage through tips alone, and when you also factor in healthcare, then this figure can go as high as $58.000 a year. Those in managerial positions can also expect a very good wage, and a starting wage much higher than that of a dealer (albeit without the prospect of tips) whilst those at the very top can expect a great deal more. Servers in casinos can also expect to earn more than servers in nightclubs and bars, as this is money-centric environment, and when you add alcohol and lucky streaks to the mix, customers can get very loose with their tipping.
Canada, like their neighbors south of the border, gladly accept foreigners that are keen to work and pay their way. The casinos are known to hire a lot of international employees as skill, experience and dedication to the job always comes before nationality. They're in the business of making money after all, and many of the owners are from outside of Canada themselves. Just like in the United States, you will need to apply for a permanent residence Visa, sometimes (incorrectly) called a "Canadian green card" to work in Canada. This is not that difficult to obtain and it also carries more weight than an American green card, as the green card only offers employees the "permission" to live in and work in the United States, whereas the Permanent Residence Visa gives holders the legal right to live in and work in Canada.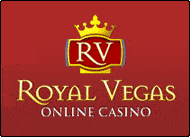 Royal Vegas Canada has been our editor's #1 pick for three consecutive years ! Great compatibility of course (iphones, mobiles and tablets) but also an exciting range of games and promotions. Excellent support teams and quick cashouts… What else to ask for ?
(Remember to gamble responsibly)