4 Jan
Canadian Online Casino Forums: Review
Casino Meister is one of the longest running forums that caters for the online casino community. This website is not exclusive to any nationality, everyone can join and there are plenty of Canadians here. The website is in English, and at peak times there are often thousands of members online, which means you never have to wait long for a response or a comment. Casino Meister has everything: simple community pages where members can discuss anything that takes their fancy; poker forums where members can talk about online and live poker; and of course, an online casino section. There are even sections relating to politics, computers and sports. This is a great place to find friends with similar interests, to discuss the latest trends and to read reviews and warnings about the best and worst online casinos.
If you want something smaller, where it might take you longer to get a response, but where you can get to know the main members fairly quickly, then check out Casino Advisor. This forum is popular with Americans and Canadians, and also has members from many other countries. This forum is also centered on the online casino world, with sections that discuss Casino Complaints, Casino Safety/Rules, Casino Tournaments and Casino Bonuses. If you're a diehard online casino player then this is a great way to find out which casinos are offering the best promotions at any given time, and you can also find slot tournaments, blackjack tournaments and more. These events are typically very difficult to find as not all casinos have them and the ones that do only host them occasionally, so Casino Advisor is a vital tool in any gambler's arsenal.
Streak Gaming is an online casino forum with a difference. Streak Gaming doesn't just report on the online casino community, they also make themselves a part of it. Streak Gaming offers their members many promotions that can be used on online casinos. Many of these are affiliates, so Streak Gaming effectively just advertise links, but because of their large community they tend to get far better deals than any other affiliate website, which they then pass on to their members. At the time of writing, their "Exclusive Offers" section contains "no deposit" bonuses from many online casinos, and there are also "free spins" bonuses and "matched deposit" bonuses. To apply you just need to sign up to Streak Gaming; membership is free and there is plenty more to the community than free offers and promotions. Streak Gaming also has a section for mobile casino gamers, and there are even sections relating to bingo and poker.
Other online casino forums to checkout include Casino Bonus Guy, which also has an exclusive promotion section, along with casino and slot machine reviews; Bonus Paradise, which looks at the many casinos that offer bonuses and other promotions; and Casino Listings, which includes everything from a trivia section to a section that covers sports betting.
If you plan on engaging in online casino playing take a look at the reviews on our website in addition to the forums to help enhance your playing and confidence in online gaming.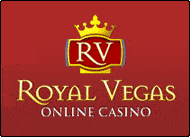 Royal Vegas Canada has been our editor's #1 pick for three consecutive years ! Great compatibility of course (iphones, mobiles and tablets) but also an exciting range of games and promotions. Excellent support teams and quick cashouts… What else to ask for ?
(Remember to gamble responsibly)