6 Jan
Popular Drinks at Canadian Casinos
Casinos like drunk punters, as they think less and spend more, effectively turning them into robots that throw money at the slots and tables all night. This means that many casinos will ply you with free drinks as you play, but it all depends on which casino you go to. The Caesars Windsor in Ontario has a habit of doing this, but the drinks that you order from the cafe, buffet or restaurant are not free, only those at the gaming tables are, and even then not all drinks are available for free. If you are paying your own way, then be prepared to spend big. A medium-sized beer at the Windsor can set you back as much as $6, and it is not unusual for individuals to spend in excess of $100 on drinks alone. This is a great casino though and there are plenty of beverages to choose from, including a long list of tasty cocktails.
Although it has nothing to do with the entertainment and casino brand, a Bloody Caesar is a widely consumed cocktail in Canada, and one that was invented in the country. This is somewhat reminiscent of a Bloody Mary, made with clam broth, tomato juice, vodka and some spicy additives, and you'll almost certainly encounter this drink on your travels around Canadian casinos. Some variations of this drink include a BLT Caesar (yes, they really use bacon, lettuce and tomato) and a Snow Crab Caesar. Other cocktails that are popular in Canada, and are sure to be every casino's drink menu, include the Rock Shot and the Pink Goose.
If you prefer your spirits straight-up, then you have to try some Canadian Whiskey. Canadian Whiskey is usually very smooth and made from a blend of grains, as opposed to a single malt. Corn and rye whiskeys are quite popular, and some of the best brands include Canadian Club and Alberta Premium, both of which are produced by Beam Suntory.
If you happen by the River Rock Casino Resort in British Columbia, then stop-in at The Lounge for some great entertainment and a fantastic choice of drinks. The Martinis are popular here, and they also have a wide selection of red and white wines. If you prefer to keep it simple then there are beers and wine coolers as well, but for those who want something a little different, order a Lulu's Sweet Sour, which combines peace schnapps with mango puree, lime, wine and vodka, or a Naked Ape, which fuses banana liqueur with syrup and Appleton golden rum.
The huge Fallsview Casino has four separate lounges, with beers, wines, cocktails and spirits aplenty in each of them, whilst at the Great Blue Heron Casino, you can enjoy everything from oysters to garlic bread and whiskey to wine as you play on the tables or sit at the slots.
Due to their proximity to the United States, there are also plenty of American drinks on offer, particularly when it comes to bourbon. If you're a lover of the globally adored Jack Daniels, then you should try some Woodford Reserve or Makers Mark. These tend to be around the same price as JD, but many connoisseurs prefer them. Jim Beam and Wild Turkey are also decent, and they tend to be at the bottom end of the market in terms of price, whilst if you want something a little more high-end, ask for a single-malt, preferably one imported from Scotland, Ireland or Japan.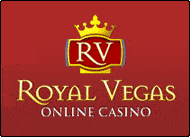 Royal Vegas Canada has been our editor's #1 pick for three consecutive years ! Great compatibility of course (iphones, mobiles and tablets) but also an exciting range of games and promotions. Excellent support teams and quick cashouts… What else to ask for ?
(Remember to gamble responsibly)