10 Jan
Slots History in Montreal: Review
Located in the province of Quebec, Montreal is a dazzling city with a great and glorious history. Not only does the area play a crucial role in Canada's history, but it is also a big part of France's history, as they were the first Europeans to settle in this area many years ago. As fascinating as that history is, it's the gambling — and more specifically slot machines — that we're here to discuss.
Gambling in Canada was illegal for many years. The only way you could risk a few dollars for the thrill of the bet was at charity events, thanks to a loophole in the law. This changed in the late 60's when bingo and lotteries became legal and widespread, and in the 90s things were taken to another level.
The early 90s was an era in which VLTs (Video Lottery Terminals), became popular. These are basically slot machines and they got their name because they were classed as games of chance. These games were unlicensed for many years. In 1993 it was estimated that there were more than 25.000 of them in operation, making a huge amount of money for those that operated in the shadows of the law. The people in charge decided to step in at that point, seeing those illegal machines as lost tax revenue, and they began issuing official licenses over the next few years.
These machines were installed in pubs, restaurants, hotels and anywhere where adults converged to drink and socialize, but gamblers didn't need to stick to smokey back rooms to get their gambling fix, because 1993 was also the year that the Montreal Casino was founded, and the year that gambling exploded in the city of Montreal and the province of Quebec.
The Montreal Casino is the jewel in Montreal's crown. Not only is it the biggest casino in the city by far, but it is also the biggest casino in the country. In fact, this behemoth rivals many of the giants in the City of Sin, with over 3.000 slot machines. There are also games of blackjack, blackjack switch and Spanish 21, along with roulette, baccarat, craps and so many more.
To say that the Montreal Casino is a slot paradise would be an understatement. There are hundreds of reel slots, video slots and electronic slots, with standard machines and high-roller machines for each. At the Montreal casino you will also find some the the biggest progressive jackpots anywhere in North America. In December 2014, the Michael Jackson King of Pop slot reached $21 million, a prize that can be won by every player that pops in a few cents. There are many unique games here, and many more added all of the time. Some of the best include Grand Prix and Wizard of Oz, both of which also have significant progressive jackpots.
From the early days of illicit gambling on VLTs, of Quebecers playing bingo and going to charity fairs just to get their fix, to the rise of the Montreal Casino, this has always been a province that has loved to gamble, and these days it is saturated in opportunities to do just that. This might be considered a problem for some, but for many it's heaven, and that's something we can agree with.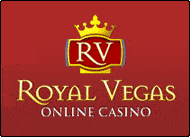 Royal Vegas Canada has been our editor's #1 pick for three consecutive years ! Great compatibility of course (iphones, mobiles and tablets) but also an exciting range of games and promotions. Excellent support teams and quick cashouts… What else to ask for ?
(Remember to gamble responsibly)