18 Jan
Casino Games That Can Be Beat: Review
Casinos make a lot of money, there is no denying that, and they do so by making sure that all of the games they offer are weighted in their favor. But, there are games that can give the player the edge when played right, and this is why many people make a living from gambling at casinos.
Although there are those that will tell you otherwise, there are games at the casino that simply can't be beaten. These are the games of chance, the ones that rely entirely on luck, and the ones where your odds of winning are always significantly higher than your odds of losing. These include games such as slot machines and roulette. There are those that will tell you there are ways to beat roulette and even slot machines, but unless you can manipulate the mechanics of the game, and thereby break the law, then it is impossible.
When it comes to games that can be beaten, poker is at the top of the list. This isn't played against the casino as such (in the case of video poker, which is played against the casino, it is still heavily weighted in the casino's favor) and is played against other players, with the casino taking a cut. Simply put, poker requires skill, knowledge, and a lot of patience and psychology. If done right, this is a career that can earn millions. There is a little luck involved, but you can negate most bad luck with solid play, and when you play in prolonged cash games or extended tournaments, moments of luck (whether good or bad) even out in the long run.
One game that is played against the casino and can also be beaten, is blackjack. By using what is known as "Basic Blackjack Strategy" players can negate the small house edge that the casino has over them. This is simple to learn and relies on the statistical probability of each outcome, meaning that the player effectively plays for the most likely outcome. There is still a very slight house edge even with Basic Strategy, but the way to flip the tables completely on the casino is to count cards.
Contrary to popular belief, this does not require Rain-Main levels of thought, and can be undertaken by anyone with a basic memory and the ability to add and subtract small digits. Also contrary to belief, card counting is not illegal and although it might get you "removed" from tables in Las Vegas, Reno and elsewhere, you will not be breaking the law, and in Atlantic City the casinos are not even allowed to ask you to leave the premises if they suspect you of counting cards.
If you want to learn a few simple methods that will push the odds in your favor, then blackjack is the way to go. If you want to spend a little longer learning the ins and outs of a very complex game, but one that can lead to a great fortune, then poker is probably a better fit for you. Whatever you choose though, bear in mind that as high and mighty as the casinos are, they can be beaten.
Alternatively, our personal favorite is Royal Vegas Casino. The online casino offers a multitude of games that are easy to be beat and are fair and square with their deposits, withdraws. Players can also obtain real money and expect high-quality, safe playing standards.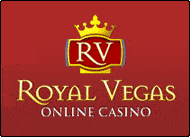 Royal Vegas Canada has been our editor's #1 pick for three consecutive years ! Great compatibility of course (iphones, mobiles and tablets) but also an exciting range of games and promotions. Excellent support teams and quick cashouts… What else to ask for ?