28 Jan
Casinos with Loyalty Programs in US and Canada
A good loyalty program can be the difference between a good casino and a bad one. Brick and mortar casinos have understood just how effective these programs are for a long time, and more or less since their inception they have treated their loyal customers with freebies, rake back and other benefits in order to keeping them returning to their casino.
Caesars, formerly known as Harrah's, are one of (if not the) biggest casino brands in the world. It is no coincidence that they also have some of the best loyalty programs around, something they have been known for throughout their expansive and prosperous domination of the biggest gambling cities in the world. There are those that argue that the loyalty programs only concentrate on the high-rollers, but whilst they are the ones often given free rooms (it is not unheard of for them to be given the grandest and most expensive suites for free) and even their own roulette and blackjack tables, the smaller gamblers have also been known to receive endless free drinks, free food and more. It's all relative: the more you gamble then the more the casino can afford to give back. One of the most common loyalty program benefits gives the gambler some of their losses back. This cash back is often paid as a percentage of their losses, and it is one of the most sought-after loyalty benefits in the gambling world.
These days many casino gamblers have made the switch to online casinos, and to make sure these players remain loyal the online casinos have copied the land-based casinos in using loyalty schemes. There are no free rooms, free food or free drink, and whilst there are private and exclusive tables, everyone gets their own anyway. Online casinos concentrate on keeping it simple, offering simple but much appreciated cash back to their loyal players, whether they be small stakers or high-rollers. There are also those who offer extra bonuses and promotions, but the cash back schemes tend to be the main focus of both the casinos and the players.
Some of the best loyalty programs we have seen have been created by the Fortune Lounge Group of casinos, which includes Royal Vegas Casino, Platinum Play and Euro Palace. Not only do all of these sites tick all the right boxes in terms of their software, banking options (which includes PayPal and scores of other payment services) and the fact that they also have mobile capability, but each site effectively has two loyalty schemes. This is because Fortune Lounge offers a scheme that is available to users from all of its casinos, whilst the individual casinos also have their own schemes.
The Fortune Lounge loyalty scheme includes free tournaments and other great promotions, and it also has a VIP room, whilst the individual loyalty schemes primarily offer cash back. At Royal Vegas, for instance, they have something called "Reward Points". These can be exchanged for cash and prizes, and the more you play, the more Reward Points you earn. The rate at which you earn points is dependant on a tiered-system, with the high-rollers earning the most and the micro-stake players earning the least. It's all relative though, and all loyal players at the Royal Vegas Casino can expect a decent return on their money. You don't have to lose to earn Reward Points either, so whilst the casinos on the Las Vegas Strip may only be interested in feeding you free drinks and giving you free rooms when you're in a slump, Royal Vegas will give you bonuses whether you win or lose. Platinum Play and Euro Palace also have very strong schemes, operating in a similar manner. These casinos are all interlinked, and not just through Fortune Lounge, so you will find that they all have loyalty schemes, games and banking options of a similar or identical quality, not to mention the fact that they are all licensed, regulated and audited by the same bodies.
All of these sites are open to players from Canada, but not the US. The best option available to US players, as far as loyalty schemes go, is to hit the land-based casinos. There are no restrictions on these, and they offer a more viable option than many online casinos do. US players can feel like they're treading on eggshells when they play at online casinos, they feel like they're breaking the law, but this is not the case. There are many legal websites out there that cater to US players, such as America's Cardroom and Miami Club Casino, both of which have good loyalty programs. Still, if you live near the City of Sin or Atlantic City, or even the state of Florida, then there are clearly better options available to you in the offline world.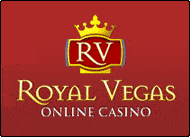 Royal Vegas Canada has been our editor's #1 pick for three consecutive years ! Great compatibility of course (iphones, mobiles and tablets) but also an exciting range of games and promotions. Excellent support teams and quick cashouts… What else to ask for ?
(Remember to gamble responsibly)