3 Feb
Tablet Shipments Decline in 2014, Says Report
The tablet industry has witnessed its first-ever year-on-year decline since 2010, with global shipments reaching just under 230 million, according to a new report from IDC.
The 3.2% decline comes as larger-size smartphones dominate the market and as the tablet market reaches saturation despite vendors attempting to focus on sales of 2-in-1 devices to prompt market growth.
Despite Apple holding a 28.1% market share in the fourth quarter of 2014 driven by shipments of its iPad and iPad mini devices, the company's overall tablet shipments in 2014 declined nearly 18% compared with the fourth quarter of 2013. Apple's fourth-quarter market share was the highest out of the five major tablet brands in the world and higher than the total share of other vendors outside of the top five. The company's total tablet shipments in the fourth quarter of 2014 reached 21.4 million.
Samsung saw over an 18% on-year decline in the fourth quarter to hold a 14.5% market share, down from 17.2% a year earlier. Total tablet shipments for the company during the fourth quarter reached 11 million, down from 13.5 million a year earlier.
Lenovo on the other hand actually saw over a 9% on-year increase in tablet shipments during the fourth quarter at 3.7 million, up from 3.4 million a year earlier to hold a 4.8% market share. Out of all the major vendors the company was the only one to see positive growth during the quarter.
Amazon meanwhile saw the biggest decline during the fourth quarter, dropping 70% on year in shipments at 1.7 million from 5.8 million.
Total Shipments in 2014 by Vendor
In 2014 Apple reported 63.4 million in tablet shipments to hold a 27.6% share, down 14.6% from 74.3 million and a 33.8% share in 2013.
Samsung remained flat on year with shipments reaching about 40 million to hold an 18% share.
Amazon's overall 2014 on-year decline reached 66%, the largest out of any vendor in the industry.
Lenovo on the other hand saw 43% on-year growth in 2014 tablet shipments at 11.2 million units to hold nearly a 5% market share in the industry.
Industry Trends
On the Apple forefront, the company released larger-size iPhones at 4.7- and 5.5-inch, which most likely influenced its iPad mini shipments and hence leading to an overall decline. The 9-inch tablet sector, however, reached saturation whereas other vendors looked to 8-inch solutions as alternatives.
The 8-inch solutions from Samsung helped the company stay afloat in tablet shipments during 2014 as it was the major vendor to promote the size.
Lenovo increased its solutions in China, most of which were low-priced and geared toward competition with white-box brands. The company also held various promotions to prompt sales.
Amazon's Fire HD models saw less-than-expected results due to weak branding and lack of transparency in markets such as China where Amazon's ecosystem is almost non-existent. This coupled with over competition in the US and an overall declining market led to the company's tablet performance downfall.
Outlook for 2015
Tablet makers are expected to release 12- to 13-inch products that are thinner and lighter in 2015, many of which are expected to be hybrid models. This will help makers stay profitable as overall shipments are expected to decline another 3-5%.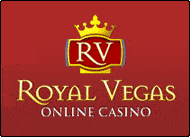 Royal Vegas Canada has been our editor's #1 pick for three consecutive years ! Great compatibility of course (iphones, mobiles and tablets) but also an exciting range of games and promotions. Excellent support teams and quick cashouts… What else to ask for ?
(Remember to gamble responsibly)