4 Feb
Are Bendable Tablets a Possibility?
Since panel manufacturers LG Display and Samsung Display have begun research and development of flexible panels for primary use in smart watches many analysts are eyeing the prospects of flexible, paper-thin displays for use in tablets and smartphones that could potentially be rolled and twisted in every direction possible.
Currently Samsung already provides OLED panels that can bend and curve around an existing smartphone chassis for increased viewing features as the display does not get cut off from the bezel. However, supply for the technology has been limited due to complications in producing the technology coupled with barriers and bottlenecks in supply chains, most notably components that otherwise break when bent too excessively.
As smart watch demand is expected to be limited in 2015 manufacturers however are expected to have enough supply as the devices range from 1-2 inches. The main key lies in OLED material supply and related components such as batteries for allowing devices to bend at will. These are aspects that industry analysts need to consider as well as vendors before developing such products.
A smartphone that can curve currently only does so at the corners. Why is this? Main components such as the battery are not placed in this area and are less susceptible to malfunctioning or affecting the overall performance of the device. In terms of smart watches, even though they can bend they are placed in a set structure, which means that consumers cannot bend them at will and hence the components are locked into place.
Creating devices that can bend in other areas either requires a whole new design and chassis set up in which all the components have been tested to bend and withstand so without causing the device to malfunction. In reality, touch panels, displays (aside from OLED) and batteries etc. are not able to achieve this and supply chains have been quiet about their prospects for such technology developing in the market.
OLED reduces the need for a backlighting unit and self-omits light and images, which means on the display side it is on the right track. This technology would have to find a way to sustain its display capabilities perhaps through some kind of alternative energy form like heat or sunlight etc. that will allow it to perform absent of a battery. Solar cell technology could also be an alternative.
Perhaps then the answer won't be for a device that can bend but rather ultra-thin ones the size of paper. Most people don't need to bend larger-size displays as they either have a big enough bag on them or do not want to risk the quality after doing so. What is catching the interests of many however of being able to have less weight in their bags and less stress on their wrists and forearms for holding devices like tablets. Ultra-thin devices could replace hard documents as well and be easily printed through roll-to-roll manufacturing.
Otherwise, what may stand in the way as the largest competitor is projective images that can be displayed through devices the size of a watch. This futuristic technology of projected images being controlled by hand gestures may not be too far off from competitors in the market who want to avoid high costs and complications associated with making new devices. In fact for this reason is why there are very few emerging brands today as they simply cannot compete based on supply chain access and startup costs. However, simplifying a device that eliminates many of these costs could be there golden ticket as well as for existing vendors who want to get a head start on new technologies that are expected to dominate the market in the future.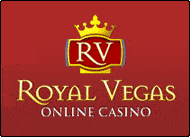 Royal Vegas Canada has been our editor's #1 pick for three consecutive years ! Great compatibility of course (iphones, mobiles and tablets) but also an exciting range of games and promotions. Excellent support teams and quick cashouts… What else to ask for ?
(Remember to gamble responsibly)