5 Feb
Tablet Panel Technology Developments from 2010-2015
The tablet industry has witnessed two unique trends over the last 5-6 years – an increasing number in resolution as well as a divide form the standard 9-inch tablet to small and larger sizes.
Initially, most tablets were sizes in the 9-inch category and had 200ppi and below. In terms of resolution, this was largely due to the amount of panel supply available back around 2009-2010 versus the limited amount of 250-300ppi that was at large still being developed for future applications such as smartphones. Vendors also thought that the size of a magazine was the size consumers wanted to replace their paper reading material and hence drove forth the larger size. Apple was at the forefront of this technology with its iPad, and Steve Jobs viewed it as the next major breakthrough in the tech industry not only as a new reading experience but also as a revolutionary step for creating movies, music and art.
Other tablet vendors soon caught on and wanted to compete by offering their own 9-inch flagship models, with Samsung Electronics at the forefront using panel supply from its own Samsung Display. The vendor offered the latest and greatest Android solutions to compete with Apple's iOS device and sported itself more as a smart solution for professional and educational demand. The company released several different tablets over the following year to reach different markets and soon thereafter other vendors from China and Japan followed in suit.
The biggest push for tablet technology came in 2012 when Apple launched its iPad with Retina display technology (third generation) in the earlier part of the year followed by its fourth generation later in October, making it the first time the company released two iPads in one year. The Retina display offered increased pixel density and set the bar for other competitors to launch products with increased resolution and thinner displays. Panel makers made increased efforts to expand production capacity at this point to meet demand for the new applications and China vendors pushed their white-box branded units in the entry-level markets in order to have a different approach in the market. Microsoft furthered its presence in the market as well but experienced a relatively low market share. Over 90% of tablets use iOS or Android.
Other vendors have tried entering the market but with a different approach such as Amazon and its connection with its ecosystem and online platforms. However, Amazon's presence is mainly known in North America and many analysts believe the company's products were too niche-based, leading the company to see weak results. In fact, as of the end of 2014, Amazon saw its overall tablet shares reduce nearly 70% on year as the tablet market saturated and consumers looked to higher-end devices.
The biggest threat to the tablet industry has come within the last 1-2 years as smartphone sizes have increased. The difference between an iPhone 6 Plus and an iPad mini caused Apple's tablet shipments to drop as many consumers believed the displays were too similar in size. Meanwhile, 9-inch devices from vendors such as Apple and Samsung have only improve slightly in specs so there has been lagging desire for consumers to swipe out for newer models.
So what are tablet makers thinking now? It seems to get out of the old trends is a major focus and taking on the notebook market, which has been on a steady decline over the last 2-3 years has become a focus. Tablets sized 12- to 13-inches in addition to detachable models are expected to appear in 2015 and help revive both the notebook and large-size tablet market. Apple may not release a 2-in-1 computer but with a larger screen it may appear to more professional and educational niches. Tablet makers can also further popularize their wireless keyboard technology to go with the devices.
However, this move may be short-lived as most people who want a 12- to 13-inch device vouch for a notebook such as the MacBook Air. No doubt the larger-size tablets will have less competitive specs compared to notebooks so who may want to buy such a device? Not many, but at least they are provided and the pricing for them may help tablet makers stay profitable as larger-sizes' profit margins could be higher and make up for overall declining tablet shipments.
New and enhanced display technologies, wireless charging, alternative-energy charging functions etc. therefore need to be a niche for these products to revamp energy in the market otherwise tablets will just become larger-size smartphones that no one can fit into their pockets and hence will stop buying them.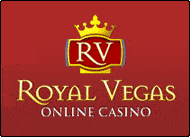 Royal Vegas Canada has been our editor's #1 pick for three consecutive years ! Great compatibility of course (iphones, mobiles and tablets) but also an exciting range of games and promotions. Excellent support teams and quick cashouts… What else to ask for ?
(Remember to gamble responsibly)