6 Feb
Why Dual Operating Systems for Tablets Says About Windows and Google
A tablet that allows for dual operating systems (OS) seems like a good idea in theory as it proposes more options for tablet users to access and control information rather than being limited. Openness and transparency are the angles vendors who release such units are aimed at but do dual OS units really achieve these goals?
Switching between OS systems in the eyes of many Apple users indicates that either people can't make up their minds or they find flaws in each one that they need to switch back and forth to get the best of their tablet playing experience. For other applications that are, for example, iOS and Android compatible this is more understandable as it meets to vastly different operating systems that operate under different terms. With Windows and Android they are far too similar and can be equally accessed throughout the same PCs available on the market aside from Apple so the approach is much different.
Windows tends to crash on many devices and Android works more seamless with other Google applications such as Gmail and YouTube. However, there are many applications that sport better performance under Windows such as Word but lose out on gaming standards or quality, hence a switch to Android may be necessary. As a tablet user I personally prefer to use one system that is safe, dependent and accountable for all applications and would prefer that it be developed with software and hardware teams that drives forth a suitable product.
But OS developers aside from Apple leave this up in the air for tablet vendors to decide and hence their branding image may actually be hurt given the fact that many consumers may find they actually prefer one system over the other. Having used Google Chrome or Android on a certain device many have decided they would never incorporate Windows in their smart device due to the lack of functions and user friendliness. It almost seems like a plea from Windows to allow its brand name to reappear in the market and make notice, when in fact it may be pushing itself down under the guise of Google.
OS developers need to be proud of their products and know they are best suited for certain hardware devices. It would be great to assume that any kind of OS interface would work seamlessly on all devices no matter what their specifications are but that is not the case. Hardware performance still matters and making a software that is flexible to meet specific demands is necessary, hence Windows should centralize its efforts on certain products and Google the same.
Allowing for Windows to run through a program such as Parallels Desktop on Mac is different because it presents a second option that can only be run through a virtual brain. Apple is basically stating that if you really need Windows for certain applications here it is readily available. However, it is not presented as an alternative OS for people who want Windows used all the time on their Macs even though in theory that could be done.
Dual OS tablets will see limited shipments as the tablet industry declines and as consumers will find such products do not offer enough value for them to swap out older products. The dual OS will prove to be just a mild added feature that will probably do more harm them good, and tablet vendors need to re-evaluate their strategy going into 2015.
In terms of Apple, there is no news as to whether it will provide a virtual brain setup such as Parallels to allow Windows on its iPad or iPhone devices but doing so may be a likely step in allowing the company to appeal to more business owners.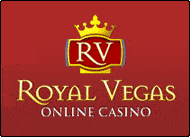 Royal Vegas Canada has been our editor's #1 pick for three consecutive years ! Great compatibility of course (iphones, mobiles and tablets) but also an exciting range of games and promotions. Excellent support teams and quick cashouts… What else to ask for ?
(Remember to gamble responsibly)