7 Feb
Tablet Applications for Education in China
Tablets have seen growth in one segment that is catching the eyes of vendors across the world-education.
In China specifically, low-priced tablets commonly referred to as "white-box" tablets caught on back in 2013 when schools were looking for alternative technologies to invest in for their curriculums. Local schools received new budgets under China's 5-year plan, which included upgrading facilities in local schools as well as building new curriculums to support China's drive into the 21st century. Politicians emphasizes they wanted to see younger generations become more tech savvy in an attempt to drive the nation's technology sector in the future, and it wasn't long that schools started purchasing tablets around US$30-40 for use in classes such as science, art and math.
Tablet manufacturers and related supply chains got a huge bump in orders when this decision was made and many other vendors were not able to compete due to the low costs. However, since the China government helped subsidize many of the makers who produce parts for such devices the makers did not lose out on profits. The move overall pushed for more jobs in the local supply chain end as well as pushed new education tools in China.
The tablets connect to a server throughout the school that was designed to provide only school materials, hence preventing children from playing games and surfing the web. There was initially a fear the students would become too distracted from the devices and that their eyes would become too tiresome. Therefore, many schools opted that the tablets be only tools and not the main instruments for most classes. This way also prevented children from having to take the tablets home out of fear that they might ruin it or forget it somewhere.
This kind of niche thinking exists all over China, ranging not only in education but also into different professional and medical fields. The government meanwhile is subsidizing funding for the devices, improving supply chains and even creating jobs through integration of such plans. Tablets have become a tool that has lifted other industries and therefore other industries want to help makers succeed as well. The mutual benefit aspect is crucial now in the tablet world, particularly in China.
Tablet makers need to think about such perspectives when considering developing new devices. Simply switching out a new chip, a move that costs very little is not cutting it for consumers anymore. They are smarter than that and will become even more so when technology continues to get embedded into their lives. Thinking of a unique angle for a device such as a tablet should be the new strategy for makers and should help create an experience that is fresh and exciting rather than trying to improve a structure that is withering.
If combining forces with schools or government etc. is not an option is may only be a matter of time before supply chains need to be bought up from makers in order for them to compete based on price. Based on this trend it is not unlikely to think that devices will be a freebee and that makers instead will need to cooperate more with content makers and advertisers, something of which may not be a good thing.
China is an excellent model in terms of how it is developing a comprehensive approach to making devices last and sustain in societies. Makers there are still way behind in terms of innovation, but if western companies can combine their methods for other markets such as India with leading technology than they may very well see their products revive and create new market opportunities for the future.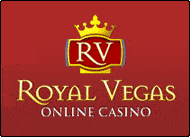 Royal Vegas Canada has been our editor's #1 pick for three consecutive years ! Great compatibility of course (iphones, mobiles and tablets) but also an exciting range of games and promotions. Excellent support teams and quick cashouts… What else to ask for ?
(Remember to gamble responsibly)