10 Feb
Rumors of Apple 12-inch iPad Heating Up
A new report from media sources in China said that tablet vendors are indeed heating up new 12- to 13-inch solutions for 2015, which will include a 12.9-inch iPad from Apple that may launch as early as March or April.
Supply chain maker Chicony Electronics was quoted as stating its outlook for 2015 is looking very positive due to 12- and 13-inch tablet orders, which means the amount of compoennts such as LEDs used will increase compared to those used in 7-, 8-, 9- and 10-inch devices.
But what is more suggestive of the article is the fact that Chicony, a major keyboard maker from Taiwan, expects to see its orders increase, which means that most of the company's tablet customers will focus on new tablets that have keyboards.
The sources in the article did not go into detail over the matter but did say that keyboard orders in 2015 will see a large spike due to orders from tablet makers, both for embedded and detachable units.
Based on this evidence in addition to numerous articles that have come out recently in regards to larger size tablets, it seems that tablet vendors are will indeed push larger-size units. Apple is expected to be one of the major vendors who do so as well in addition to Samsung. However, whether Apple will release its device in early or late 2015 is still a mystery.
Apple recently saw its tablet shipments drop as the company pushed forth larger-size smartphones such as the iPhone 6. The company still is eyeing tablet development but many analysts believe the company lacks a new edge for promoting the technology.
A new cross between notebook and PC could be Apple's answer however as it could be for the entire industry as tablet shipments drop. The key lies within providing new value-added services and functions that smartphones otherwise cannot handle, and whether simply larger sizes will cut it is up in the air for now.
The industry meanwhile does point to 2-in-1 tablet/notebook developments as the major focus for vendors from Korea and possible even China. Lenovo meanwhile is expected to be a key contender in China.
Industry analysts need to keep their eyes on BLU makers, LED makers and display panel makers over the next few months to see whether newer developments related to larger-size tablets surface in the industry. Analyzing supply chain developments will help give analysts a clearer idea of what is happening rather than looking at recent patents certain manufacturers have applied for. Often, manufacturers apply for patents not just to push their own technology, but more so, to block other technologies from surfacing or at least at the consent and pace of that of the patent holder in order to reduce competition. Doing so is more of a defense technique than it is a so-called offense technique for securing one's position in the market.
2015 will be a major year for the industry as the tablet market is expected to decline. Larger sizes however will most likely have higher profit margins so supply chain makers and manufacturers alike should still be able to benefit.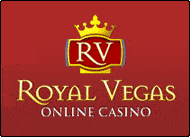 Royal Vegas Canada has been our editor's #1 pick for three consecutive years ! Great compatibility of course (iphones, mobiles and tablets) but also an exciting range of games and promotions. Excellent support teams and quick cashouts… What else to ask for ?
(Remember to gamble responsibly)