11 Feb
Casinos for Asus MeMo Pad 7
Featuring an Intel quad-core processor and a sufficient battery that lasts up to 9 hours for web surfing, the MeMo Pad 7 is Asus' latest technology meant to serve high-end Android tablet users for diverse applications ranging from gaming to business.
The display on the device isn't the most impressive, with only 1280 by 800 resolution, but it does have 10-point finger touch capabilities and 1GB of memory in addition to a 1.86Ghz quad-core processor, which means there is no lag.
The tablet also has a SD card reader and a USB interface so adding accessories or uploading documents is easy. At under 300 grams the device is very portable and light, and Asus is sporting it as one of its many US$200 and below size tablets meant to meet demands of the average consumer.
Gambling on this device is perfectly fine and supports a variety of platforms that have high graphics and fast-performance required functions. A run through the popular casino platform Royal Vegas is by far no problem due to the tablet's specifications, and its Android 4.4 OS and dual speakers captures everything related to sound, display and touch that an online casino offers.
Asus is a Taiwan-based company that has seen its market share wither over the years. The company's products are mostly popular with Taiwanese citizens and selective business people/consumers who want cheaper Android solutions. We personally believe there is a niche for every tablet in some way but Asus has struggled with this over the last 2 years.
That is not so say it is a bad tablet. The device gets components from supply chains that provide many of the parts found in leading tablets from Samsung and Apple, but the company has lacked branding awareness and strategy outside of Taiwan that has prevented it from becoming the international megastar it could be.
For now, gamblers can enjoy cheaper solutions for their online casino purposes from Asus but we wouldn't hold our breath on the company extending or expanding an ecosystem that allows for more integration in the tablet world. Treat the device as your gambling device, one of which can be transported. The device is safe and secure, and hey, if it gets lost it won't break the bank.
Our suggestion for Asus in the future is to find a niche outside of Taiwan where the handset and tablet industries are limited. Taiwan can move into Southeast Asia in countries such as the Philippines, Indonesia and Malaysia to provide lower-cost and competitive solutions rather than trying to brand in the higher-end markets. There is too much competition in that segment and Asus doesn't have the brand value to compete even if it does have quality products.
Nevertheless, Asus will still be around in upcoming years and gamers can enjoy their products for the time being. Make sure to download the Royal Vegas App found on the link to their website up above and get playing for real money on one of the best and safest platforms around that does unlike the tablet industry, does not discriminate against lower-priced tablets.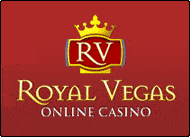 Royal Vegas Canada has been our editor's #1 pick for three consecutive years ! Great compatibility of course (iphones, mobiles and tablets) but also an exciting range of games and promotions. Excellent support teams and quick cashouts… What else to ask for ?