11 Feb
Why Samsung Can Dominate the Tablet World
While Apple has its strong branding, Samsung is not far off. What makes Samsung so impressive however is its wide range of tablet product lineups ranging from 7- to 12-inch solutions that feature a variety of specs, functions and niches for everyday users, artists and business people.
Samsung was early to develop tablet technology under its mobile business and anticipated a surge for tablets back in the mid to late 2000s. We know this because at the time the company began establishing new 6G and 8.5G panel display facilities in China and in South Korea that hinted the company would expand its product lineup and not simply expect a new wave of demand to come in from other applications.
The company's strongpoint lies with its supply chain in fact. Most tablet vendors are not necessarily against putting out multiple products are restricted due to the amount of supply they can gain from supply chains, and because Samsung has its own panel maker (Samsung Display) as well as access to various in-house made touch solutions, it has an environment to create what it wants when it wants.
Most of Samsung's products use display technology from Samsung Display in fact and the company has recently announced it is expanding facilities in China to meet demand for larger-size applications including smart TV panels and larger-size tablet panels. Samsung has actually been one of the first vendors to push larger-size tablets such as 12-inch solutions once it caught word that other vendors were pursuing similar routes, and quickly launched its own version featuring 2K panel technology and the latest processing speeds on the market. This quick time-to-the-market strategy Samsung pursues has gave it an edge in the Android tablet computer world in addition to the overall tablet world.
Samsung is continuing to push that same strategy it did with tablets for TV panels as it continue to expand capacity at local and China-based 8.5G fabs out of anticipation for larger-size and higher-resolution panels. The TV industry is also showing signs of moving toward bigger displays and Samsung has already anticipated this through such investments.
The branding Samsung has behind its TV and tablet products is also unique. The company knows how to appeal to both younger generations and professional classes and is particularly strong branding to Westerners unlike Taiwan-based companies such as HTC, Asus and Acer. Samsung has strengthened its expat community of workers both at domestic and international locations, which in return has given it an edge to international communities.
Japan vendors have not really tackled the tablet industry in depth leaving the category to Korea while China vendors are slowly building momentum, most notably in China. Samsung's strength will be focused on its international and domestic branding in the future and creating diverse demands through its in-house developments. The company will continue to set standards for new technologies but will need to work on reducing costs for upcoming display technologies such as OLED. Panel developments for the technology were slow as a result of low yields and this influenced Samsung's move away from many OLED applications.
Overall, the company continues to diversify and consumers are not disappointed by the quality or technology used from Samsung products, most notable tablets.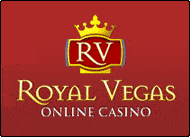 Royal Vegas Canada has been our editor's #1 pick for three consecutive years ! Great compatibility of course (iphones, mobiles and tablets) but also an exciting range of games and promotions. Excellent support teams and quick cashouts… What else to ask for ?
(Remember to gamble responsibly)