22 Feb
Alternative Tablet Uses
Tablets are a great technology that has spurred into the market over the last years to fulfill demand for portable, large-size PC products. Despite ongoing competition from larger-size smartphones, 8- to 10-inch tablets and soon-to-be released 12-inch products still offer a variety of diverse applications that smartphones otherwise lack. Below is a list of some of our favorite applications for tablet enthusiasts who are either considering purchasing a tablet or are looking to increase their tablet usage to a whole other level.
Cooking
Shifting your cookbooks and recipes into a tablet is easy. Not only can you take pictures of all your recipes with built-in tablet cameras, you can also view them on a larger screen and support it with one of the many versatile stands on the market. Taking pictures with tablets cameras such as the ones offered in Apple iPads and viewing them with Retina display technology is clearer than any handwritten recipe out there. Moreover, there are also many free PDFs and cooking Apps available on iTunes and other App platforms that can be easily downloaded over an Internet connection, which saves you the hassle from heading out to buy new books. The materials can all be stored easily in your App and book compartments built in digitally within tablets and easily brought up with a click of the thumb.
There are also many videos linked inside cooking apps that can open either with or without an Internet connection. This brings real-life cooking shows and demonstrations right to your kitchen on a large screen, which makes you feel like you are cooking with the chef in the video. You can also hop on YouTube for additional videos while you are at it or even search on Google for additional tips. This so-called smart cooking is the new wave of the future for the kitchen and vendors are looking to expand these prospects more in the future.
Navigation
Most cars have built-in GPS units nowadays but the reality is they are based off outdated maps and technology that no longer can compete with applications such as Google Maps. GPS technology in cars also does not connect online and therefore has no way of providing real-time traffic updates as well as developments related to new roads and maps. Accessing Google Maps however achieves all of this, which has become the new norm for drivers and hence they are looking to use their smart devices more for the road.
Having a smartphone on hand to listen or view Google Maps is both small and inefficient. Most drivers need a screen in their viewing site however and attaching a tablet device with one of the many smart holders on the market can allow for easy viewing. The tablet can also be shifted for different viewing options and be used to play music streamed from the web via Bluetooth, making it the next best thing for the auto industry and smart vehicle market heading into 2015.
Restaurants
Some restaurants have already begun to use tablets built into the tables where people eat and at times high-end restaurants provide tablets to customers waiting to be seated so that the can view menus on an interactive display. New tablet applications in the future can be used for each table where customers can input their orders and have food delivered to their tables without the need of a waiter. The tablet can be locked to each tablet much like an iPad is at an Apple store, and have step-by-step instructions for how to order, ask for drink refills and so forth. This would eliminate a lot of the hassle waiters face in restaurants and could help drive down costs for business owners. Moreover, restaurant owners could have everything digitally recorded in real time to know their profit status, supply and assigned staff responsibilities. This is the wave of the future in the restaurant industry and tablets will be at the forefront.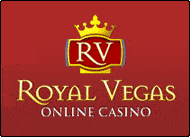 Royal Vegas Canada has been our editor's #1 pick for three consecutive years ! Great compatibility of course (iphones, mobiles and tablets) but also an exciting range of games and promotions. Excellent support teams and quick cashouts… What else to ask for ?
(Remember to gamble responsibly)