25 Feb
Where Tablet Applications are Heading
Tablets play an important role in the market, leading the way with new innovations in the large-size flat screen mobile market. Currently the market is on the decline as large-size smartphones take over with 5- and 6-inch units but tablet makers are expected to rebound over the next few years with larger-size units and new applications.
Trends are showing that tablets may very well shift away from the tablet structure people know of today. In addition to curved and bendable units, tablets may very well become simply paper-thin displays that are used for a variety of applications that can be shifted among public consumers, posted on walls and can roll for mobility. Here are some applications we think displays and tablets are heading in the future, which are likely to start appearing more in the public over the next 5-10 years.
Posters
People and businesses enjoy hanging things on walls but often feel that having to take down and replacing new images products is time consuming and expensive. But what if you could simply upload any image you wanted to the screen via Bluetooth and have it displayed? This is a smart solution for companies looking to save money for displaying products and is an interactive way for consumers to experience shopping. The images could also come in 3D format as many new displays offer glasses-free 3D displays and feature real-time changes that are done automatically, saving personnel costs.
Additionally, poster retailers could sell digital images that can be uploaded via purchase on iTunes much like music and be digitally transferred into one's tablet/poster application for viewing, making the poster industry a revived and cool thing to be a part of. People are tired of posting paper on their walls as it leaves smudges and often resort to single paintings, so digital tablet posters has a market much like the digital photo frame industry.
Billboards
Billboard technology hasn't changed in decades. It is by far one of the most outdated technologies or lack thereof on the market that requires people to climb on latters and paste images with inconvenient methods. While billboards are much larger in size compared to tablets, a super large-size tablet like screen could be probable for the billboard industry over the next decade as renters will be able to display images at will at a much more convenient price. However, the display technology will have to come down in cost before many advertisers can justify purchasing one but it is definitely on the horizon.
Interactive Displays
Interactive displays could be tablet-like applications that get passed from co-worker to another in a business setting to replace paper documents that are hard to track, record and file. Everything has moved digitally so why not files? Most business have begun to do so but have limited the ways in which such information is shared, so tablets can take the role of this and connect to a CMS that allows everyone to access files. This could also be achieved through various cloud platforms, as IoT and cloud computing are also the next big things in the industry.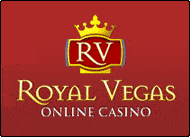 Royal Vegas Canada has been our editor's #1 pick for three consecutive years ! Great compatibility of course (iphones, mobiles and tablets) but also an exciting range of games and promotions. Excellent support teams and quick cashouts… What else to ask for ?
(Remember to gamble responsibly)