16 Apr
Mega Moolah pays record breaking $7.56 Million to Canadian slots player
Imagine you're sitting around with nothing to do but kill time before your next impending task. Maybe you're waiting for dinner to finish cooking, sitting at the bus stop or doctor's office, or maybe you can't seem to fall asleep after a strenuous day at work. You grab your tablet, log onto your favorite mobile casino and start spinning the reels. Such simple scenarios have often led to the same type of story that broke last week when one very lucky Canadian unleashed a record breaking progressive jackpot while playing Microgaming's famous Mega Moolah slot.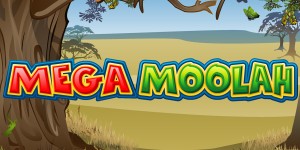 Last week, an anonymous player from Canada played the Mega Moolah progressive on April 8 and walked away with a phenomenal prize of CAD $7,561,773. Not only was it a life-altering amount of money, it just so happens to be the largest ever progressive payout in the history of Microgaming's Mega Moolah jackpot slot.
Unfortunately, other than the details above, not much information on the massive win has been revealed. It's not certain which online slot machine the Canadian gamer was playing at the time, as there are several slots linked to the Mega Moolah progressive jackpot, nor has it been released which online or mobile casino the player was logged into during the epic win.
Another fascinating aspect of the story is the immense reseeding of the jackpot that resulted after the prize was struck.
Mega Moolah's progressive jackpot is tracked in Pounds Sterling (GBP), and had risen to £7,561,773 at the time it was released. However, due to the winner being from Canada, the payout was CAD $7,561,773. And with the exchange rate being 0.54 GBP per Canadian Dollar, it resulted in an actual GBP payout of £4,092,220, which means that instead of reseeding the jackpot at the standard £1,000,000, a staggering £3,469,553 remained, all of which went right back into the Mega Moolah jackpot seed.
Interestingly enough, that starting jackpot size was already large enough to guarantee at least the 8th largest payout in the online slot machine's history. Over the last week, however, fans of the networked Mega Moolha slots have logged onto Microgaming online casinos in droves to take a shot at it, and subsequently, the jackpot is growing at an incredibly rapid rate. At the time of writing, it had already exceeded £4.057 million, guaranteeing at least the 6th largest payout to the next winner.
The lucky Canadian player's record breaking win marks the 24th time the progressive jackpot has been struck in the eight year history of the Mega Moolah slot. The previous win was recorded on November 6, 2014 when a man known only as I. R. cashed out for a whopping $3.3 million.
Up until last week, Mega Moolah's largest payout dated all the way back to May 11, 2009, when Georgios M. of Greece spun his way to fortune for a grand total of €6.37 million. The closest any online casino player has come to breaking that record – until now – was John O. of the UK, who raked in £5.88 million on December 9, 2012.
For those hoping to become the 25th winner of the Mega Moolah progressive, already worth a minimum of £4 million, the Microgaming jackpot is linked across four different online slots; Mega Moolah (the original), Mega Moolah Isis, Mega Moolah 5 Reel Drive and Mega Moolah Summertime.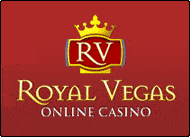 Royal Vegas Canada has been our editor's #1 pick for three consecutive years ! Great compatibility of course (iphones, mobiles and tablets) but also an exciting range of games and promotions. Excellent support teams and quick cashouts… What else to ask for ?
(Remember to gamble responsibly)