22 Apr
Online Gambling fans in Quebec may soon find some sites Blocked by ISP Black List
In Canada, online gambling regulation is a provincial legal matter. Provinces that have authorized internet gaming are responsible for launching and regulating their own sites. However, Canadians are still able to access hundreds of online casinos, poker rooms and sports betting websites that are not authorized, and lawmakers in Quebec are hoping to put a stop to it.
At a recent meeting, officials introduced a new political budget plan that included the topic of global online gambling sites that accept players from Canada. Quebec officials requested the right to enforce a Black List upon Internet Service Providers (ISPs) that would obligate them to block Quebecois from accessing internet gaming sites that are not licensed and operated by Loto-Quebec (i.e. anything besides Espacejeux.com).
All gambling related matters in the Canadian province are detailed in the Consumer Protection Act, and are overseen by the Régie des alcools, des courses et des jeux (RACJ). Thus, if the budget plan is passed in its current form, it would be up to the RAJC to draft a Black List and enforce its use among ISPs that operate within Quebec.
Getting the budget plan passed, however, might not be so easy. According to media reports, legal experts, as well as the ISPs that would become obligated to implement the Black List blockage of hundreds of online gambling sites, are staunchly opposed to the idea.
The act of imposing a block on gaming websites outside of the province is viewed, by some, as inappropriate censorship.
On the one hand, it makes sense that officials would want to prevent unauthorized online gambling sites from accepting players from Quebec. But on the other hand, it could also be said that Quebec is implementing the block on global gaming websites for its own financial gain, which could be viewed in a completely different – and potentially unlawful – light.
Even legislators noted that the purpose of the Black List would be to direct money towards Espacejeux after experiencing a steady decline in online gambling revenue over the last few years. Combined with a stronger marketing campaign, officials estimated that the "illegal website filter measure" would generate $13.5 million in 2016 and 2017, increasing to $27 million annually thereafter.
ISPs argue that it's not their role to censor the internet. "ISPs are intermediaries and we do what we do best when we act a little bit like utilities," said Bram Abramson, Chief Legal and Regulatory Officer for TekSavvy Solutions, an independent ISP serving regions of Canada. "We provide access to the Internet. We should not be put in a position of picking and choosing what people have access to.
"We would want the government to think very, very carefully before taking this unprecedented move, which I have no doubt would be treated with great trepidation by consumers and by everyone who's interested in the free flow of information," said Abramson.
Specializing in Internet Law, Allen Mendlesohn believes Quebec would be overstepping its bounds by invoking a Black List. "It's not about blocking an alleged illegal activity, it's about protecting [Loto-Québec's] own monopoly," Mendelsohn said. "I find that somewhat disturbing to be honest with you."
University of Ottawa's Professor of Law, Michael Geist, agreed with that assessment as well. He described the plan as "remarkable and possibly illegal", saying the government is seeking "to censor the Internet for its own commercial gain."
Telecommunication services are governed by the laws of Canada, not individual provinces, therefore Geist says an attempt "to legislate blocking for commercial gain" of websites that are not, by law, "illegal to view" (as are child pornography websites, for example), would set "a dangerous Canadian precedent."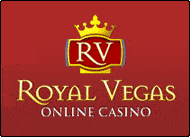 Royal Vegas Canada has been our editor's #1 pick for three consecutive years ! Great compatibility of course (iphones, mobiles and tablets) but also an exciting range of games and promotions. Excellent support teams and quick cashouts… What else to ask for ?
(Remember to gamble responsibly)