9 May
Canadian Gambling for Real Money – More Legal Than you Think
Although a close reading of the Canadian Criminal Code might suggest otherwise, online gambling in Canada is absolutely legal. The applicable chapter in the document that was written in 1892 is Section VII: "Disorderly Houses, Gaming and Betting." Even without the legal mumbo jumbo, Parliament's intent is clear – there will be no gambling in Canada that does not involve horse racing.
The code was ironclad for the better part of 80 years until Canada needed money. The country had never hosted an Olympic Games and excitement was high when Canada won the right to stage the Summer Games in Montreal in 1976. The excitement was so high that an amendment to the Criminal Code sailed through the legislature that permitted federal and provincial jurisdictions to run lotteries. In 1985, the federal government ceded authority over gambling to the provinces entirely.
There was, to be sure, no online gambling in 1985. In the years that followed the federal government has taken no action to include Internet gambling in its list of prohibited activities. Nor is there anything in the statutes to indicate that it is legal, either. To date, no Canadian has been pulled from his or her home in handcuffs for gambling online, no online gaming offices have been raided, no computers have been seized. And as the laws are currently interpreted, no arrests are likely forthcoming.
The first group to wander into this regulatory abyss was the Mohawk Territory of Kahnawake. In 1996, the tribe started licensing online casinos, online sportsbooks and online poker rooms. The right of the First Nations people to do so has never been debated and their stable of clients has grown to more than 250. Rather than proscribe online casinos the provinces went into the online casino business themselves. Currently three provinces run their own online gaming sites: PlayNow in British Columbia, Espace Jeux in Quebec and Play OLG in Ontario.
So the conundrum for the Canadian punter is not whether to skirt the law but where to play? Sign on to government casino? Play with a Kahnawake Mohawk Nation-licensed casino? Or spend loonies with one of the hundreds of international online casinos eager to do business with Canadians?
This decision often starts with money. Government-operated casinos will surely be regulated but that does not mean they offer 100% security – hackers got into British Columbia's Play Now computer system in 2010 and the breach affected more than 100 accounts. International casinos are not without their own oversight and customer protections. There are international gaming commissions looking out for online players. They may have strange addresses in Malta and Gibraltar but many online casinos have been in business for over a decade, long enough to build trusted reputations.
The flip side of gambling money is winning money. The odds for international casinos are typically more player-friendly than provincial online casinos. Progressive jackpots are also fed solely by Canadian residents rather than linked across the entire customer bases of foreign-run operations so these payouts will be smaller as well.
Job one for international casinos is to bring in new players and the most potent weapon at their disposal is sign-up bonuses, customer perks and special offers. Provincial casinos know their customer base is looking for comfort and safety and there is no need to tempt Canadians onto a provincial-run virtual gaming floor. That Royal Flush drawn at Escape Jeux or Play OLG is more likely to be rewarded with a healthy handshake than a wad of bonus cash.
Besides money, government casinos are also not pushed to continually provide the best and hottest games. Players will be able to gamble on all the expected casino games in a provincial house but selection is limited to about fifty. International casinos will likely engage several software developers and have hundreds of games on offer. Summing up, Canadians can gamble online without fear of prosecution and they also have the choice of confining their play to the safety of familiar province-run operation or casting their lot with one of many international-based, and flashier, online casinos.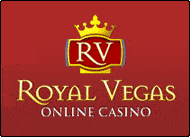 Royal Vegas Canada has been our editor's #1 pick for three consecutive years ! Great compatibility of course (iphones, mobiles and tablets) but also an exciting range of games and promotions. Excellent support teams and quick cashouts… What else to ask for ?
(Remember to gamble responsibly)