11 May
The Rise of Artificial Intelligence in Gambling
"This game is fixed." "That fighter took a dive." "You're dealing from the bottom of the deck." You've heard them all. Gamblers are a suspicious lot. Losses at the roulette table are due to a tilted wheel. A bad run of luck at the craps table means the dice are loaded.
One would think the advent of online gambling, where all gaming outcomes are obtained from randomly generated numbers, would be a welcome advance for those eager for a fair game. Not only do online games produce completely random results but all card games begin with a newly shuffled deck. Then again gamblers have never been inclined to trust machines, either. Slot machines have been dubbed "one-arm bandits" since they first appeared more than a century ago.
To appease their wary customers, online casinos introduced software solutions to bring live streaming of dealers dispersing cards for blackjack and baccarat and spinning roulette wheels. Gaming tables are set up in broadcast studios with trained dealers and cameras that relay the experience of a real casino. Game play is in real time and players can chat with the dealer or other players online. Some online casinos stream live dealer action directly from brick-and-mortar casinos.
These live dealer games carry the same baggage as the games in land-based casinos that online casinos alleviate. The play is slower, fewer bets can be made, and table limits are higher since dealers must be paid. There is no testing the game with free play so there is no opportunity to test out gambling strategies. But the cards that are dealt are real and an actual silver ball in careening around the roulette wheel.
Casinos are not the only ones using technology online. Poker players have always been assisted by computer programs when playing online and programming types build poker playing bots to automatically play Internet hands. Casinos have always been ambivalent about the existence of poker playing robots. On one hand, they do not want humans to have to play robots, especially when players can not tell when they sit down at a virtual table if computers are in the game. On the other hand, historically most amateur poker bots have not been very good at taking human money. Truth be told, some casino operators are not above employing their own poker bots to make sure there is always a game going when potential players log in.
Technology always gets better and a research team at the University of Alberta has announced that it has developed a poker playing robot that will never be beaten at limit Hold'em. The bot can not win every hand due to the element of luck still baked into card play and it can go on losing streaks but in the long run will not lose. Improvements can only follow and some day soon programs may become so inexpensive and effective that it will not make economic sense to play online poker with anything other than a machine. It is not illegal to use computers in online gaming but it will violate a casino's terms and conditions and they can cancel accounts and seize winnings if it is determined a bot is in use. Hint to potential bot users: do not allow the bot to play 24 hours non-stop and say something at the table once in a while.
The biggest advantage of online gambling is the easy access to action. With players signing into Internet casinos from around the world the biggest fear of sportsbooks is that players will log in with nothing to wager on. To combat this unwelcome occurrence some casinos have developed virtual sports betting with computer generated athletes and teams playing matches where the outcomes are decided by numbers selected by a random number generator. The sports follow the same rules as the real sports they represent. The games may be fake but the action is real. The next step is for gamblers to design virtual bettors who can place bets and watch the make-believe games. Any human touch in the gambling experience can be removed entirely.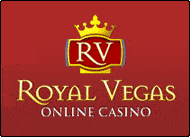 Royal Vegas Canada has been our editor's #1 pick for three consecutive years ! Great compatibility of course (iphones, mobiles and tablets) but also an exciting range of games and promotions. Excellent support teams and quick cashouts… What else to ask for ?
(Remember to gamble responsibly)