19 May
Canada's Amaya Gaming sees year-over-year profits soar over 6000% in Q1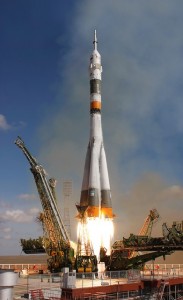 In the corporate world, an aggressive business strategy can make or break a company. For Amaya Gaming, based in Canada, it was perhaps the best decision of CEO David Baazov's life. The gaming software company's profits soared a staggering 6,346% in Q1 2015 compared to the same reporting period last year.
Of all Amaya Gaming's business decisions made in the last year, one greatly stands out among the vast crowd. In June of 2014, Amaya announced the company had succeeded in negotiations to purchase the Rational Group for USD $4.9 billion. Rational Group is, of course, the parent company of two of the world's largest online poker operators, PokerStars (#1) and Full Tilt (#5).
Under the expert direction of Mr. Baazov, that alone could have resulted in an immense profit boost, but the Amaya Gaming CEO had many more plans circulating on the back burner. Amaya Gaming had nowhere near that kind of money available to purchase the Rational Group, but Baazov went to great lengths and effort to secure coverage of the loan.
Since then, he's entered into a multitude of agreements to increase revenue and help pay down the company's considerable debt. After completing the acquisition of Rational Group in August, he continued his aggressive approach by preparing to shave off some of the company's non-core assets.
Late last year, Amaya Gaming made it known that it would be willing to let go of several of its subsidiary including the previously acquired OnGame Network and Cadillac Jack. Apollo Global Management took great interest in the latter, finalizing the purchase of slot machines and electronic bingo games manufacturer Cadillac Jack from Amaya for CAD $461 (plus a CAD $15million note with 5% interest) on March 30, 2015.
Amaya Gaming: The Proof is in the Profits
On Thursday, during a trading update, Amaya released information detailing a substantial upsurge in profits during the first quarter's revenue reports. Adjusted profits totaled CAD $82.5 million in Q1 2015, up over 6,000% from a comparably meager CAD $1.3 million in Q1 2014.
Overall revenue in Q1 was up CAD $340.1 million from CAD $12.8 million in the previous year's first quarter results, a leap of 2,657%.
According to the Montreal-based company, traffic has increased at Amaya's online poker giant, PokerStars, as well. Compared to last year this time, PokerStars has experienced a boost in cash game traffic, up from 62% of the global market share in early 2014 to 66% in 2015.
"We saw continued strength in our core consumer online gaming business in the first quarter," said Baazov.
Future is Bright for Amaya Gaming
Those numbers are expected to continue rising throughout 2015 as Amaya Gaming's aggressive business strategies are still underway. In April, the company negotiated a share price agreement with NYX Gaming Group. The gaming solutions provider has agreed to purchase the entire issued share capital of Chartwell Technology and CryptoLogic Limited; collectively the B2B business end of Amaya Inc.
NYX Gaming has arranged to purchase the B2B business for CAD $150 million thanks to a right-of-first offer deal that was struck between the two companies late last year after NYX acquired another one of Amaya Gaming's non-core assets, the OnGame Network.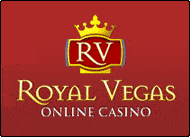 Royal Vegas Canada has been our editor's #1 pick for three consecutive years ! Great compatibility of course (iphones, mobiles and tablets) but also an exciting range of games and promotions. Excellent support teams and quick cashouts… What else to ask for ?
(Remember to gamble responsibly)