15 Jun
Alberta Canada considering Legalization of Provincial Online Gambling
Over the last few years, several regions throughout Canada have integrated their own provincial-run online gambling offerings. According to some sources within the government, Alberta may be the next to seek legislation towards the integration of internet gaming policies.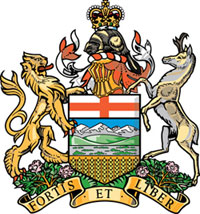 At present, only the provinces of British Columbia (BC), Ontario and Quebec have launched online gambling markets within their respective borders. In Alberta, the debate over legalization has become a topic of necessity due to a great need for supplementary revenue.
Popularly termed the "Wild Rose Country", Alberta has become better known among industrialists as "Oilberta". The province relies predominantly on its production of petroleum, with agriculture and technology bringing up the rear.
The oil industry has served the region well for decades, but the recent drop in crude prices is a major cause for concern in the economy. With tax coffers suffering, online gambling is an obvious choice for supplementing the inexorable wan of revenue. But not everyone is on board with the concept of taking casinos and poker rooms into the virtual realm.
Financial reports show that the Alberta government is anticipating the reception of about $1.5 billion from land-based gambling this year. Whether online gambling would have much effect on that figure is up for debate.
With a population of near 4.15 million, Alberta can be compared closest to the online gambling province of British Columbia. In BC (population 4.61 million) $91 million was generated in the last year from internet wagering services on its sole provincial gaming site, PlayNow.com.
NDP Looking at Ways to Increase Revenue
It's a lot to consider; especially for the recently elected New Democratic Party (NDP) that just took over the office. New Democrats have a great deal on their plate, and according to some, the legalization of online gambling is far from the top of their priority list, despite the NDP being the originators of such discussions.
Carolyn Gregson is the Press Secretary for Finance Minister Joe Ceci, and according to her evaluation of the situation, the spending bills working their way through legislature are a top priority; not online gambling.
However, Gregson did go on to say that, "It's all interim supply right now. Online gambling is probably something [Ceci] will look at more closely over the summer."
One thing that sparked the rumors of Alberta's probable iGaming legislation was when the Gaming and Liquor Commission inquired of online gambling vendors if they would be capable of providing a "turn-key" solution for internet gaming.
Commission spokeswoman Michelle Hynes-Dawson explained, "It was just a request for what we could have. There was a lot of interest and lots of vendors out there."
A Long Wait Ahead for Online Gambling in Alberta
The topic of online gambling in Alberta may seem moot for the moment, but with pressure mounting to increase provincial finances, the NDP is expected to broach the subject in the coming months. It should be noted, however, that it can take a very long time to get from the dialogue stage, to legalization, to final implementation of services.
Of the three Canadian provinces that have already integrated state-run online gambling regimes, it took each many years to navigate that course. For example, Ontario announced its intentions to incorporate online gambling in August 2010, but didn't even select a primary service provider (SPIELO G2) until April 2013, followed the eventual launch of PlayOLG.ca in January of 2015.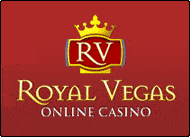 Royal Vegas Canada has been our editor's #1 pick for three consecutive years ! Great compatibility of course (iphones, mobiles and tablets) but also an exciting range of games and promotions. Excellent support teams and quick cashouts… What else to ask for ?
(Remember to gamble responsibly)