19 Jun
Mobile Tablets becoming More Popular among Customers and Retailers
When we go shopping at a grocery store, department store or specialty shop, we expect to see smiling clerks standing adjacent to a bulky counter-top register. It's the way things have been for over a hundred years. The technology has improved greatly over the last century, but the concept has always been the same. Now, it seems technology has advanced much further as mobile tablets are replacing traditional registers at some retail outlets across the globe.
If you visit a major merchant chain like Macy's, Wal-Mart or Home Depot, don't expect mobile tablets to grace the countertops of each checkout station anytime real soon. But many smaller businesses, like coffee shops, novelty stores and mom-and-pop retailers – those with singular establishments and less overhead – are experiencing a trend in simplified point-of-sales (POS).
Evolution of Smartphones to Mobile Tablets
When mobile devices first became popularized in the 1990's, their capabilities were limited. They didn't access the internet, or scan bar codes. They were simply telephones with the added convenience of being wireless, and therefore "mobile". As they became more dynamic, we were introduced to touch screens and internet capabilities, dedicated satellite networks that gave us access to the world wide web from just about anywhere (so long as you were close enough to a network tower).
Even then, it took time for the "smartphone" craze to catch on. People complained that, while the phone and texting services were wonderful, the screens were simply too small to perform day-to-day tasks like one would on a desktop or laptop computer. Thus mobile tablets were born.
They come in various sizes, and perform incredible tasks. They connect easily to WiFi hotspots, and for a monthly fee, can even be connected to a dedicated network, just like a smartphone. There are millions of apps that can be downloaded to expand their capabilities; everything from games and social programs, to fitness, education and weather.
Mobile tablets are, in essence, a miniature laptop without a keyboard. And as we all know, a cash register is basically a specialized computer system developed to perform specific tasks.
Tablet Registers help Merchants Do It All
Most mobile tablets are already designed to scan QR codes and/or bar codes. Installing an inventory program allows the merchant to scan all of their items UPC codes, enter prices, wholesale costs, etc., and keep track of the complete inventory; a complete, professional business system in a tiny package.
To initiate POS sales, mobile tablets can be easily equipped with payment devices that allow customers to simply swipe their credit card on the edge of the tablet. The NFC (near-field communication) technology instantly transfers the payment information. And if the customer happens to use a similar NFC-powered mobile wallet, the process becomes even simpler.
Merchants who upgrade their registers to mobile tablets look forward to several major benefits. Payments are processed faster, keeping the lines moving at check-out, and the less cash a business handles, the more secure their business becomes. And for small business, purchasing a bulky cash register can be a lot more expensive than a $100-$500 tablet and POS software.
Due to the automatic processing system, using mobile tablets can also eliminate charge backs – a common and costly problem for merchants who accept traditional credit card payments.
According to many retailers, replacing registers with mobile tablets has been a blessing, and their customers have taken well to the speed and convenience of these new systems.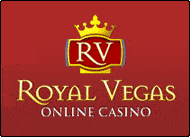 Royal Vegas Canada has been our editor's #1 pick for three consecutive years ! Great compatibility of course (iphones, mobiles and tablets) but also an exciting range of games and promotions. Excellent support teams and quick cashouts… What else to ask for ?
(Remember to gamble responsibly)