24 Jun
Hockey Pro Nathan Paetsch Guilty of Helping Illegal Online Sports Betting Op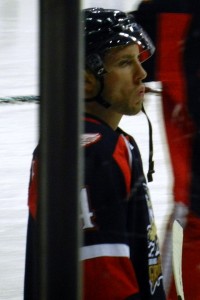 AHL defenseman Nathan Paetsch is used to skating on ice, but never such a thin layer of it. The ice hockey pro found himself in criminal court recently, answering to allegations of playing a role in the operation of an illegal online sports betting ring. Paetsch has pled guilty to the charges, earning himself 400 hours of community service, 8 months of house arrest and $265,000 in forfeitures.
Originally hailing from the small town of Humboldt in Saskatchewan, Canada, 32 year old Nathan Paetsch has played ice hockey for much of his life. At 17, he was defending for the Moose Jaw Warriors, where he was named Playoff MVP and Defensemen of the Year in 2000-01. He spent 5 seasons with the NHL Buffalo Sabres (2006-10) and has been playing for the Detroit Red Wings' AHL affiliate Grand Rapids Griffins since 2012.
But as we all know, there's a huge salary differential between the National Hockey League and the American Hockey League, which generally operates as a recruiting ground for the NHL; much like the difference between Minor League and Major League Baseball. Perhaps the minimized paycheck had something to do with Paetsch's turning to a side-career in online sports betting?
Paetsch Pleads Guilty to Illegal Online Sports Betting
On Monday, the professional ice hockey player appeared in court where he pled guilty to charges regarding his involvement with an illegal sports betting ring that accepted wagers from bettors.
According to U.S. Attorney William Hochul, Paetsch was responsible for providing intended bettors with usernames and passwords so that they could log onto the sports betting website and place their wagers. Prosecutors also said Paetsch made arrangements to collect payments from bettors in Canada, New Jersey, New York, Pennsylvania and Florida. He was also accused of evading bank reporting requirements by ensuring all payments were below the $10,000 reporting cap.
Nathan's defense attorney, David Morabito, painted a much milder picture, stating that his client's involvement in the online sports betting operation was minimal. He said that neither Paetsch, nor any of his fellow hockey players that he introduced to the sports betting operation, ever placed any wagers themselves.
"With all the players, it was really a group of friends having fun gambling among themselves," explained Morabito. "But they didn't realize that the individuals they were gambling with were much more serious people that were involved in a serious gambling operation."
Ring Leaders in Sports Betting Op Receive 3-9 Years
The 'more serious people' Morabito was referring to were Joseph Ruff and Mark Ruff, two brothers from Connecticut who were principal in the operation of the sports betting ring. They also plead guilty to illegal gambling and other charges, for which Joseph Ruff receive nearly 3 ½ years in prison, and Mark Ruff 9 years. Paul Borrelli, a third man involved in the operation, is still awaiting his sentence.
Nathan Paetsch Ice Hockey Career Safe
As for Paetsch, his professional ice hockey days are far from over. The Red Wings' General Manager, Martin Ryan, said Nathan's sentencing will not affect his ability to play.
Paetsch is currently playing the last season of his contract with the Grand Rapids Griffins, but is already in negotiations with the Detroit Red Wings affiliate to extend his contract.
"Nathan's done a terrific job there helping us to develop our younger players for the Detroit Red Wings," said Martin. "He's a veteran that played in the NHL. He's got a great commitment to off-ice conditioning. He's a great role model for those players in terms of being a professional hockey player."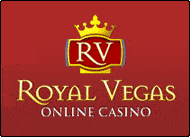 Royal Vegas Canada has been our editor's #1 pick for three consecutive years ! Great compatibility of course (iphones, mobiles and tablets) but also an exciting range of games and promotions. Excellent support teams and quick cashouts… What else to ask for ?
(Remember to gamble responsibly)