2 Jul
Microgaming adds Terminator 2 to Multiplayer Slots Gaming Rooms
As the number one, fastest developer of online slots in the industry, Microgaming has often been accused of focusing on quantity over quality. In reality, the company has been innovating the industry for more than two decades. Microgaming proved its presence as a ground-breaking interactive games developer by introducing multiplayer slots rooms, and incorporating the immensely popular Terminator 2 Slot into the line-up.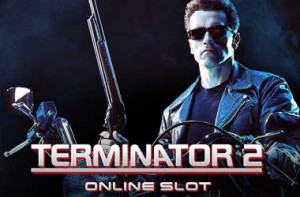 What sets slot machines apart from traditional table games, in both land-based and online realms, is that they are characteristically solo-play amusements. A crowd can gather around the roulette table, while at least half a dozen players can partake in blackjack or baccarat. But a slot machine presents just one seat for one player.
Even at online casinos, where unlimited members can play the same game simultneously, there has never been a convenient way to play and interact with one another at the same time. Microgaming changed all that when it introduced multiplayer slots rooms, and by selecting the Terminator 2 Slot to lead the innovation, it's creating quite a stir with internet gaming fans around the world.
Microgaming Multiplayer Slots Rooms
For the moment, Microgaming has only assigned three of its interactive reel spinners to multiplayer slots rooms. These include the 5-reel, 243 ways to win slot, Terminator 2, the 5 reel, 9 payline tennis championships themed slot, Centre Court, and the 5 reel, 25 payline derby themed slot, Sure Win.
Players at Microgaming-powered online casinos can play these games in classic single-player mode, or the new multiplayer slots mode. When choosing multiplayer mode, the player is transported to a virtual game room where up to 6 players can partake in the same amusement, chat with one another, and even share in bonus round features to increase the chances of everyone winning a portion of the jackpot.
Microgaming was surely considering the explosion of social gaming in today's interactive market. Multiplayer slots are a perfect way for friends to gather and play together online, as well as giving likeminded players a better opportunity to make new friends while enjoying their favorite reel spinners.
Terminator 2 for Multiplayer Slots
Released in mid-2014, the Terminator 2 Slot was an instant hit. Incorporating actual HD quality images and footage from the film, the Microgaming slot brings the 1991 blockbuster hit back to life in a way any Arnold Schwarzenegger fan can truly appreciate.
Integrating the brand's popular '243 Ways to Win' technology, players don't have to worry about activating paylines, either. All winnings are paid according to the total amount wagered on the corresponding spin.
The game features two special bonuses, appropriately deemed the T800 Bonus and T1000 Bonus. When the T800 Bonus is activated, Arnold's famous Terminator character uses his special infrared vision to analyze the symbols on the reels, revealing their true identity and paying out extra winnings. The T1000 Bonus, based on the Schwarzenegger's rival character, Robert Patrick, uses his unique liquefying transformation abilities to transform symbols on the reels and create additional winning combinations.
When free spins are triggered, the standard 243 ways to win are quadrupled to 1,024 ways to produce a payout. This is done by adding a fourth row of symbols onto the reels, effectively expanding the 5×3 reels to 5×4.
Having the option to play such an entertaining game among friends in multiplayer slots mode is just another way Microgaming is revolutionizing the interactive gaming industry as we know it.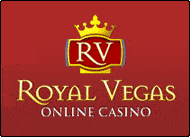 Royal Vegas Canada has been our editor's #1 pick for three consecutive years ! Great compatibility of course (iphones, mobiles and tablets) but also an exciting range of games and promotions. Excellent support teams and quick cashouts… What else to ask for ?