8 Jul
AARP RealPad Tablet gets Underwhelming Reviews from Senior Audience
Last fall, seniors group AARP released a revolutionary product to help bridge the gap between modern technology and 65+ individuals with little or no tech experience. Known as the AARP RealPad Tablet, the device had great potential, incorporating a 7.85" screen with Android's simplest 4.4 KitKat OS and plenty of walkthrough materials. Unfortunately, after many months on the market, it's failed to impress its senior users.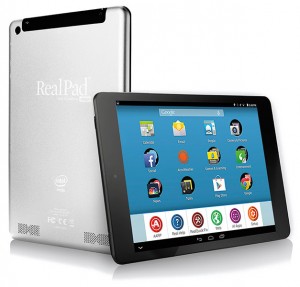 The AARP RealPad tablet has been scorned for its use of low resolution graphics and miniature access buttons. In fact, one of the most prominent mockeries among users has been, 'How can I learn to use the RealPad tablet if I can't figure out how to turn it on?'
For starters, the device features a puny power button. If one looks closely enough, they will see that it depicts the standard "power" icon of a circle with a line running halfway through it, but precision eyesight isn't something the 65+ generation is known for. Additionally, the button must be held in for a few seconds before the tablet will turn on, so simply pressing and hoping you've found the right button won't do the trick.
For those who do manage to power on the RealPad tablet for the first time, an informative tutorial instantly launches to walk users through the basic steps of operation. That's a big plus. And from there, a series of categorical video tutorials can be accessed via the Real Help icon at the bottom of the main screen.
One 72 year old user noted that it took him two days just to connect to his home WiFi service, but that he was able to do so easily once he found a video titled "Connecting to My WiFi".
Considering that the tablet was developed by AARP, it's at least a step in the right direction. The organization's original idea was to deliver a device that seniors quickly learn to navigate with ease, without costing an arm and a leg.
The $149 price tag for the AARP RealPad tablet at least accomplishes the latter—and it also comes with a free 1-year membership to AARP—but there are plenty of other devices on the market that, for a few dollars more, can achieve the same results.
Many users who reviewed the AARP RealPad tablet noted that they were already versed in iPad technology. One 68 year old grandmother who has been using an iPad for over a year, posting pictures on Facebook and traversing online merchant websites to find the perfect gifts for the grandkids, was uninspired by the RealPad tablet. Not only was she one of the users who couldn't figure out how to turn it on at first, she found the graphics inferior and complained that the sound quality on the tutorials videos was inadequate.
AARP spokeswoman Kristin S. Palmer said that they are currently working on a next-gen version of the RealPad tablet that addresses many of the issues noted above. She also pointed out that the organization's original goal was to "shake up the market" and encourage other companies to develop technology geared towards seniors. In that capacity, the product has succeeded.
RealPad Tablet versus Kindle Fire HDX
Comparatively speaking, the Kindle Fire HDX may be the better choice for seniors looking for an inexpensive, easy to use tablet. It comes with its signature Mayday button, which instantly connects the user to a video chat with a real person who can answer any question they may have about the device's operation and walk them through the process. The closest the RealPad tablet comes to that is a 24/7 1-800 support number.
Price-wise, the Kindle Fire HDX retails for as low as $179. It has a smaller 7" screen and is a bit more expensive, but a better overall value for those who want crisp HD graphics and high quality,instant support features. Alternatively, seniors with a larger bankroll can opt for the 8.9" Kindle Fire HDX, which starts at $339.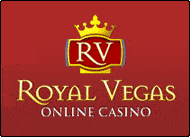 Royal Vegas Canada has been our editor's #1 pick for three consecutive years ! Great compatibility of course (iphones, mobiles and tablets) but also an exciting range of games and promotions. Excellent support teams and quick cashouts… What else to ask for ?
(Remember to gamble responsibly)