13 Jul
Toronto approves Woodbine Casino Expansion to Add Table Games and Double existing Slots
The Woodbine Racetrack in Rexdale, a suburb of Toronto, Canada, has been attracting gamblers since it was first established in 1956. More than half a century later, with unemployment in the city's northwest being a key concern, the facility has been approved for a massive Woodbine Casino expansion that will include twice as many slot machines and the installment of table games, as well as additional entertainment venues.
Woodbine Racetrack first opened its slots parlor in August of 1999 when the Ontario Lottery and Gaming Corporation (OLG) installed 750 slots on the premises of the popular racecourse. By 2000, the Rexdale gambling facility had finished construction a new 57,000 square foot entertainment and gaming facility that comprised new bars and restaurants while increasing the number of slots to 1,700.
Over the years, the slots parlor has continued to grow, now featuring over 2,500 OLG-powered slot machines. However, in the last 10 years, the Woodbine Racetrack and Slots destination has witnessed an alarming 26% decline in employment.
Thanks to the newly approved referendum by the City Council, that number could soon double to 5,000. Throw in a throng of never-before-available table games, and the existing 'Woodbine Racetrack & Slots' facility is poised to become a full-fledged 'Woodbine Casino'.
The Woodbine Casino initiative was first proposed by the OLG, and viewing the proposal as a great way to increase employment rates in the area, Mayor John Tory agreed that adding more facilities and gambling devices to the existing racetrack and slots parlor would be a positive move for the city.
Although the Mayor recognizes that the Woodbine Casino could pose the threat of increased problem gambling, he essentially said that the intense need for job opportunities was too great to overlook.
"My support for taking this proposition to the next stage does, however, arise out of a profound determination that I have to see more jobs become available in the northwest corner of the city, an area that has been starved for jobs and opportunity for a long, long time," said Mayor Tory.
Following the City Council's reported vote of 25-19 in favor of a Woodbine Casino expansion, the Woodbine Entertainment Group, which owns and operates Woodbine Racetrack and three other racecourses in Southern Ontario, issued a statement.
"We want to thank Toronto City Council for their support in trusting Woodbine Entertainment Group to make the best use of the Woodbine racing site. It is a great day for the Ontario horse racing and breeding industry," said WEG.
"Today's vote to support expanded gaming and table games at Woodbine means there is a catalyst for future development on the site," WEG continued. "It ensures a secure and sustainable revenue source for the horse racing and breeding industry in Ontario and protects the 7,500 existing jobs in Toronto. It has also opened the door to a significant number of good and new jobs in Rexdale that will be created through the development of new Woodbine amenities like concert and entertainment venues, food and beverage facilities, and so much more."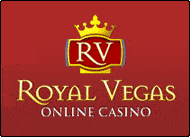 Royal Vegas Canada has been our editor's #1 pick for three consecutive years ! Great compatibility of course (iphones, mobiles and tablets) but also an exciting range of games and promotions. Excellent support teams and quick cashouts… What else to ask for ?
(Remember to gamble responsibly)