21 Jul
Casino Nova Scotia Slot Machines are merely a Gateway to Tourism in Halifax
With over 350 recently refurbished guest rooms, the Halifax Marriot Harbourfront Hotel (formerly Casino Nova Scotia Hotel) attracts a large number of the archipelago's visitors each year. Being a part of the area's most renowned casino, the majority of tourists will spend time playing the slots, but there's so much more to see and do in Halifax.
On a recent week-long romp to the eastern islands with friends, I had every intention of spending most of my days leisurely traversing the gaming floor. The first two days we were there, that's exactly what I did, dropping a few hundred dollars on the slots, blackjack tables and other wagering amusements. I actually managed to bankroll almost $400 in doing so, and that got me to thinking.
Instead of piling my money right back into the machines, I went to the front desk and asked a very lovely receptionist what else there was to do in Halifax. She told me of several must-see sights that I'm going to share with you now, because I honestly believe that anyone who visits Casino Nova Scotia absolutely must venture out to enjoy in these tremendous opportunities.
Peggy's Cove Lighthouse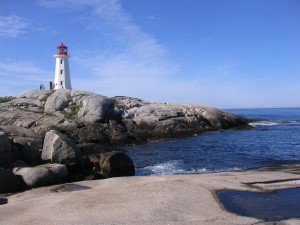 If the weather is cooperative, Peggy's Cove and its magnificent lighthouse, built in 1868, is the number one place I recommend visiting. It's located on St. Margaret's Bay and is one of the most majestic waterfront landscapes I've ever had the pleasure of laying my eyes on. It represents all that Nova Scotia stands for, from its fishing roots to its rural atmosphere. Bring a camera!
Fort George at Citadel Hill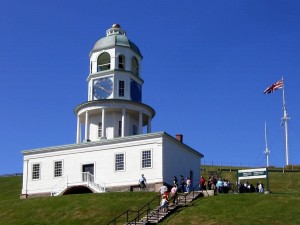 If you can tear yourself away from the slots for just a few moments, make sure to visit Citadel Hill in the heart of Halifax. It's only 5 minutes away by car, or a 20 minute walk. Named after King George II, Fort George was established in 1749, the same year Halifax was founded. Not only is there a great deal of interesting historical value here, it's quite a sight to behold. Again, bring a camera!
Murphy's Cable Wharf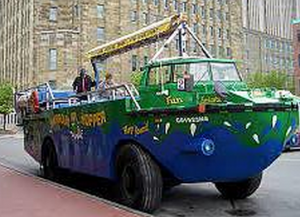 Located on Lower Water Street in Halifax is a wonderful destination every visitor should take a day off from the casino to explore. It's called Murphy's Cable Wharf, and they offer everything from exquisite waterfront dining to picturesque boat tours along the region's coastline. In fact, if you can take the 'Peggy's Cove by Land & Sea' tour and kill two birds with one stone, or for a truly exhilarating, family-fun experience, take the Harbour Hoppers Tour (pictured right). This excursion takes place on a huge boat with wheels, going from land to water with no need to debark!
Live Events at Casino Nova Scotia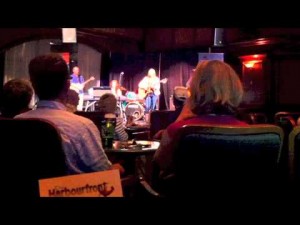 Last but not least, there's more to staying at Casino Nova Scotia than playing the slots. Maybe the weather isn't agreeable or you'd prefer to stay in doors? Be sure to check out the live entertainment schedule at the casino, where over 750 masterful performances have taken place in the casino's 20 year existence.
Casino Nova Scotia hosts plenty of headline acts, as well as local rising talent. Upcoming shows include one of my personal favorites, comedian/singer "Weird Al" Yanukovych, country music star Melissa Etheredge, and 'Master Illusionist' Darcy Oake.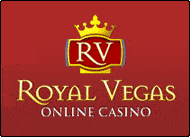 Royal Vegas Canada has been our editor's #1 pick for three consecutive years ! Great compatibility of course (iphones, mobiles and tablets) but also an exciting range of games and promotions. Excellent support teams and quick cashouts… What else to ask for ?
(Remember to gamble responsibly)