24 Jul
A Look at the Best Tablets of 2015 to fit your Needs and Budget
The market for portable tablets in 2015 is superfluous. Multiple factors should be considered before purchasing the right device to fit your needs. The rule of thumb here is that newer isn't always better, and budget tablets can often meet your needs just as well, if not better, than the more expensive brands.
We'll take a look at some of the best tablets on the market in 2015, from the pricier gadgets like Microsoft's Surface Pro 3, to less expensive but highly responsive devices like the Kindle Fire HD 7.
Kindle Fire HD 7 Tablet – CAD-$184
Pros: Amazon has developed the Kindle Fire HD 7 with pristine screen resolution, incorporating a quad-core processor capable of up to 1.5 GHz; 3x faster at loading graphics than its predecessor. This device is perfect for web browsing, watching video and playing games seamlessly. At CAD-$184, the price can't be beat.
Cons: This would be, by far, my top pick for tablet buyers, but being in Canada, I can't recommend it. Unfortunately, while US users are singing the praises of Kindle Fire products, many of the content features are not accessible to Canadians. Also, there is no expandable SD Card slot – the original 16GB internal drive is all you get.
Samsung Galaxy TabPro 10.1 – CAD-$450
Pros: Following the debut price drop, this device has become a great buy, combining sleek design with quick performance and crystal-clear graphics. At 10", it's larger than most tablets and the battery life is comparably excellent. Users can expand the 16GB on-board memory with up to 64GB SD.
Cons: The Samsung Galaxy TabPro 10.1 does not come with a stylus, and is a bit on the pricy side.
Microsoft Surface Pro 3 – CAD-$1,000+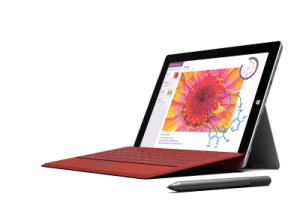 Pros: If it's a quality and feature-rich tablet you seek, you won't find much better than the Surface Pro 3. At the lowest level, it comes equipped with a fast Core i3 processor, 64GB storage and 4GB RAM. The 12" screen is packed into a sleek 9.1mm frame that can easily transform from a tablet to a laptop.
Cons: Due to its size and tablet/laptop conversion, the Microsoft Surface Pro isn't quite as portable as other tablets. The Surface Pro 3 isn't exactly designed for the budget minded, either. Other versions of the Surface Pro 3 range from 128GB storage w/ Core i5 (CAD-$1,300) to as high as 512GB w/ Core i7 (CAD-$2,350).
Apple iPad Air 2 – CAD-$550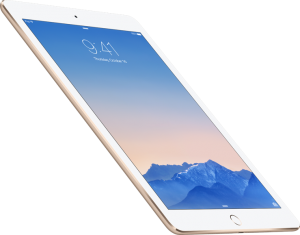 Pros: Apple fans will love the Apple iPad Air 2, featuring iOS 8 with 9.7" Retina Display and 2048×1536 resolution for 3.1 million pixels of gorgeous display. The base model comes with 16GB capacity, with 64GB and 128GB models available at higher prices, of course. It also features up to 10 hours of battery life.
Cons: Apple's iPad collection fails to integrate SD/MicroSD slots, thus the original storage cannot be expanded. Buyers are encouraged to purchase the pricier 64GB/128GB models, which run about CAD-$785 and CAD-$915 respectively, eliminating the tablet's viability for budget-minded shoppers. Apple is known for its lack of compatibility with other products, requiring users to purchase add-ons at additional cost.
NVIDIA Shield Tablet – CAD-$315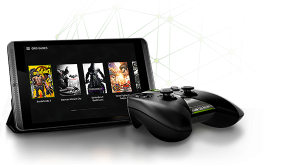 Pros: This Android tablet was specifically designed by gamers, for gamers. Combining quality features with a relatively low price tag makes it an incredibly attractive option, too. The 192-core NVIDIA Tegra K1 32-bit 2.2GHz processor is very powerful, capable of doing all that traditional tablets do, as well as streaming PC games and connecting via HDMI to your TV for integrated console gaming.
Cons: The NVIDIA Shield Tablet is a bit thicker and weightier than other models and, due to its intensive capabilities, has been known to overheat with excessive use.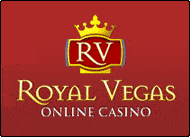 Royal Vegas Canada has been our editor's #1 pick for three consecutive years ! Great compatibility of course (iphones, mobiles and tablets) but also an exciting range of games and promotions. Excellent support teams and quick cashouts… What else to ask for ?
(Remember to gamble responsibly)