4 Aug
Online Gambling Market Boosts Growth of Land-Based Casinos in Canada
Think back to the first time you walked into a major casino (assuming you ever have). Chances are you had one of two reactions. You were either grinning ear to ear, enthralled by the brilliant lights and resounding clamor of activity, or you were frozen with stark terror by the enormity of it all.
A large casino can be a very intimidating place for anyone who's never experienced it. All this money spent on architecture, gaming fixtures and monthly utility bills that would make most of us faint, all to coerce the masses into partaking in the wide variety of gambling entertainment.
Frankly, the intimidation factor has been known to keep some away from casinos altogether. But thanks to the vast explosion of online gambling over the last two decades, it seems Canadians are now more willing to visit brick and mortar casinos. They say the proof is in the pudding, and in the last few years, there's been a lot of new pudding bowls stirring up patrons throughout the region.
In the last 10 years, a multitude of new casinos have opened their doors all across Canada, and the revenue generated from land-based gambling has soared right along with it. In 2006, it was reported that Canadian provinces generated a total of $7.036 billion ($5.354b USD), increasing to $8.187 billion in 2015 ($6.23b USD).
Online Gambling a Billion Dollar Business
According to reports from consulting firm KPMG, Canada's online gambling market generates an estimated CAD $1 billion per year, including wagers made at provincially regulated gaming sites, as well as the offshore variety. These websites offer typical casino games like slots, blackjack, baccarat, roulette, craps, etc., giving visitors access to low-cost betting opportunities without the intimidation factor land-based casinos traditionally exude.
In essence, internet gaming has become an introductory level for new gamblers. It has given many individuals the confidence to enter a brick and mortar casino with an understanding of the myriad games set before them.
Another persuasion for online gamers to branch out of the virtual world has been the benefit of cross-promotional activities. For example, 888Poker is a major sponsor of the World Series of Poker in Las Vegas, Nevada. As such, members of 888Poker Canada can compete in qualifiers for a shot at a valuable WSOP prize package. Thus online promotions can draw players into brick and mortar casinos.
Canadians now view Gambling as Entertainment
Since the turn of the century, many Canadians have changed their opinions of gambling in general. Where the majority once felt casinos were a place for degenerates and professionals, the tides have shifted immensely. The collective outlook now views them simply as another option for an evening's entertainment.
Today's casinos are much more than a gambling destination. They come complete with bars, restaurants, shops, comedy clubs, live performances and more. Instead of dinner and a movie, casino goers can have dinner and a round of blackjack before watching a concert, or drop a $20 on the penny slots and spin the reels until Gilbert Gottfried takes the stage. The major difference being that you won't get a refund on your movie tickets and popcorn, but you might come out ahead at the casino.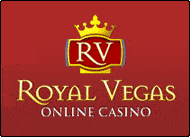 Royal Vegas Canada has been our editor's #1 pick for three consecutive years ! Great compatibility of course (iphones, mobiles and tablets) but also an exciting range of games and promotions. Excellent support teams and quick cashouts… What else to ask for ?
(Remember to gamble responsibly)