18 Aug
Side Bets Taking the "Fortune" out of Fortune Pai Gow Poker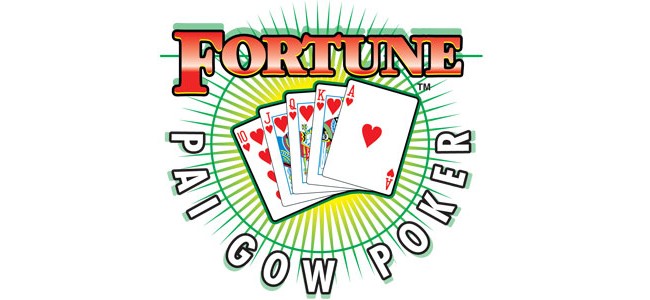 Today's major casinos are brimming with all sorts of table games. Most of them we are familiar with, like blackjack, baccarat, roulette and craps. Other types, such as Pai Gow Poker, are mostly enjoyed by niche players. If you're not familiar with the game, it's best to learn the rules of pai gow poker before putting any money on the table, and if it happens to be Fortune Pai Gow Poker, be extra careful where you place your bets.
Basic Rules of Pai Gow Poker
Pai Gow Poker is a somewhat complicated game for new players, but easy once you get the hang of it You receive 7 cards, and must make 2 hands from them – a 5-card poker hand, and a 2-card poker hand. The hands follow general rules of ranking, but there's one condition. The 5-card hand must be stronger than the 2-card hand. So if you have two pairs, Aces and Jacks, the Aces must go in the 5-card hand, with the Jacks in the 2-card hand.
Setting a false hand (2-card beats 5-card) in a live casino can results in an instant loss of your wager. However, you can always ask the dealer for assistance, and they will show you how the "house rules" would require them to set it.
The dealer is also setting a pair of hands. Your job is to set your hands so that both of yours beat both of the dealers (i.e. your 2-card hand beats dealer's 2-card hand – your 5-card hand beats dealer's 5-card hand). If you succeed, you win your bet at 1:1, minus a 5% commission. If you win one hand and lose the other, it's a push (tie). Lose both hands and your wager is lost.
Why the Commission? Most casino games are designed to give the house a natural edge, but not all of them. Pai gow poker is one such game. Both players and the dealer have the exact same chance of winning, so to deliver a house edge, a 5% commission must be paid by players on all winnings bets.
Fortune Side Bet
Pai gow poker and fortune pai gow poker are essentially the same game, except that the latter carries an optional Fortune side bet. All casino side bets have two things in common. First, they tend to offer some attractive payouts to entice players into making the bet, and second, they are pretty much all sucker bets.
The Fortune side bet in pai gow poker is no different. With the right combination of cards, a side bet could be worth a staggering 8000-to-1 payout. Of course, the probability of landing the required hand (a natural 7-card Straight Flush) is 0.00000021. Even the most likely paying hand, a 5-card Straight, has a low probability of 0.07158417, and for that you would earn just 2-to-1.
Fortune Side Bet Pay Table
The side bet pay tables in Fortune pai gow poker can vary a bit, but this is the most common variety, and the same one found at Caesars Palace in Las Vegas.
Winning Hands
Payout
7-Card Straight Flush (no Joker)
8,000 to 1*
Royal Flush + Royal Match**
2,000 to 1
7-Card Straight Flush (w/ Joker)
1,000 to 1
Five Aces
400 to 1
Royal Flush
150 to 1
Straight Flush
50 to 1
Four Of A Kind
25 to 1
Full House
5 to 1
Flush
4 to 1
Three Of A Kind
3 to 1
Straight
2 to 1
*$40,000 maximum table payout to one or more players.

**Royal Flush (w/wo Joker) + Suited Pair, Kings or Queens
The base game, with proper strategy applied, has an average return of 97.16%. Playing the Fortune side bet will decrease that by about 8%. However, there is also something known as the Envy Bonus, which has the potential to slide the edge back in the other direction.
Envy Bonus in Fortune Pai Gow Poker
The Envy Bonus is based on the hands of other players at the table – not yourself, not the dealer, but other betting players – and only applies if the side wager is $5 or more. Under these conditions, when another player is dealt a hand that ranks high enough, you will receive an Envy Bonus payout according to the following pay table.
Winning Hands
Payout
7-Card Straight Flush (no Joker)
$5,000
Royal Flush + Royal Match**
$1,000
7-Card Straight Flush (w/ Joker)
$500
Five Aces
$250
Royal Flush
$50
Straight Flush
$20
Four Of A Kind
$5
*$40,000 maximum table payout to one or more players.

**Royal Flush (w/wo Joker) + Suited Pair, Kings or Queens
Due to the payout structure of the Envy Bonus, the house edge is reduced by approximately 1% for every additional player at the table. Therefore if you are playing alone, or with very few other players, the Envy Bonus is very unlikely to pay off, while more players means better odds. But remember, even at a full table, the house edge is lower (better) for players who don't make a Fortune side bet.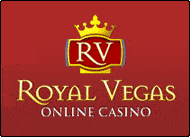 Royal Vegas Canada has been our editor's #1 pick for three consecutive years ! Great compatibility of course (iphones, mobiles and tablets) but also an exciting range of games and promotions. Excellent support teams and quick cashouts… What else to ask for ?
(Remember to gamble responsibly)