21 Aug
Lawsuit over Sports Betting Op could Jeopardize GVC Bid for Bwin.party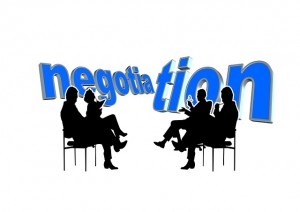 For much of 2015, GVC Holdings has been pushing hard to complete the acquisition of Gibraltar-based online gambling giant, bwin.party. Apparently that's not all GVC was doing, though. A Canadian firm, 37 Entertainment, has filed a lawsuit against the Isle of Man B2B/B2C iGaming group for failing to follow through on collaborative efforts to launch a sports betting operation.
British media reported that GVC reached an agreement earlier this year with 37 Entertainment to collaborate on the launch of two online sportsbooks. One would be available only to residents of Quebec, while the other would cater to punters in all other regions of Canada.
Under the terms of the agreement, 37 Entertainment would provide the website and marketing services for the sports betting operations from its headquarters in Montreal. In turn, GVC was to provide all products and gambling services. All data ownership, as well as profits generated from the endeavor, were to be divided equally among the two.
37 Entertainment admits that GVC Holdings never signed a finalization document to seal the deal, but claims the Isle of Man-based group wrongfully stalled on the verbally agreed upon negotiations for an unjust amount of time, dating as far back as February 2015. The Montreal firm said that all of the important terms of the deal were decided in "written and verbal commitments" up to that point.
Convinced that the deal was coming to fruition, 37 Entertainment had already begun work on its end, going so far as to launch the Canadian online gambling site. The company also went ahead with working up all of the requisite trading reports, financial statements and other necessary paperwork.
When the Canadian marketing firm filed the suit in the London Court of International Arbitration, it argued that the signing of the agreement was little more than a formality. As far as 37 Entertainment was concerned, the joint venture with GVC was already underway.
GVC, of course, denies that its would-be partner has a leg to stand on, due to the simple fact that no final agreement was ever signed. That's according to a spokesperson for the Isle of Man firm, who also noted that GVC has been on the lookout for "new partnerships", but that not all of its potential endeavors have matured.
Whether the suit by 37 Entertainment has any merit in the UK courts is yet to be seen, but the litigation does pose a threat to GVC's pending acquisition of online gambling giant, bwin.party. The Canadian firm admitted that the extensive delay in negotiations with GVC could be related to the company's hard push to take over the struggling Gibraltar group.
Bwin.party Digital Entertainment announced it was open to buy-out negotiations late last year. GVC had originally teamed up with Canada-based Amaya Gaming, parent of online poker giant PokerStars, in a joint bid for bwin.party. That venture fell through, but GVC Holdings got right back in the running on its own, and is now locked in a battle with a second bidder, 888 Holdings, for rights to the company.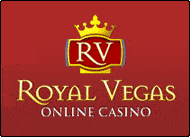 Royal Vegas Canada has been our editor's #1 pick for three consecutive years ! Great compatibility of course (iphones, mobiles and tablets) but also an exciting range of games and promotions. Excellent support teams and quick cashouts… What else to ask for ?
(Remember to gamble responsibly)