26 Aug
Will Daily Fantasy Sports lead to Legal Sports Betting?
In the United States and Canada, Daily Fantasy Sports (DFS) has spread like wildfire. Likewise, sports betting has been an immensely popular activity for years. Aside from some other minor details, the only real difference between the two is the fact that DFS is legal in North America, while sports betting, for the most part, is not.
If you want to place a bet on the Super Bowl, World Series or any other professional or collegiate sporting event, you can always hop on a flight to Las Vegas, book an expensive hotel room and drop your hard earned dollars on the counter without any threat of negative consequence (outside of perhaps losing your wager). Otherwise, your options are limited to underground bookies and unregulated internet gambling websites.
If you want to partake in daily fantasy sports, however, you can long onto sites like DraftKings or FanDuel, the two most popular DFS operators serving the US and Canada. Literally millions of users are logging onto these websites, drafting fantasy sports teams and betting their money on how well their selections will perform that day.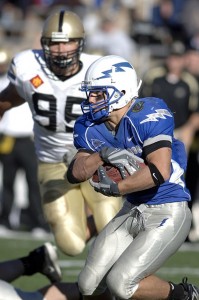 But the question is this; what's the difference?
Why is betting money on DFS considered a "game of skill" while betting money on a specific contest is not?
The answer is simple enough. In sports betting, the term "skill" is applied to the athlete(s) competing in the contest, while in DFS, it's the bettor who's drafting a collection of their own players and teams who is applying the skill.
The good news is that the line between the two is so fine that most industry experts agree, legal DFS betting will eventually lead to the legalization of sports betting.
Sports Leagues Warming Up to Gambling
Late last year, Adam Silver, Commissioner of the NBA, published an op-ed in the New York Times suggesting that gambling on pro sports should be legalized. Although other leagues haven't exactly shared Silver's sentiment on sports betting, they have certainly warmed up to the concept of betting on daily fantasy sports.
Major League Baseball was the first to jump aboard the DFS bandwagon by investing in DraftKings in 2013. Since then, the DFS operator has signed sponsorship deals with 27 of the 30 MLB teams, including the Philadelphia Phillies.
David Buck, Senior VP of Marketing for the Phillies, expressed his enthusiasm with the direction leagues are taking. "Times have changed. Things are more acceptable now than they were several years ago," said Buck.
"Did we think about it? A little bit, but you do take direction from the league, and the league thought long and hard about it and it kind of makes sense. So we said yes." Buck added that, "Fantasy sports are very, very popular. And this is kind of the next step of that, short of gambling."
Paul Liberman, COO and co-founder of DraftKings, explained that the adoption of daily fantasy sports has done wonders for the viewership of fans. Based on the results of a recent study conducted on sports, Liberman described the effects on golf.
"We found out that some of our players that play on DraftKings didn't like golf until they started playing on DraftKings," explained Liberman. "So it's that type of impact, that of really engaging our users into the games, that we think is mutually beneficial for the leagues."
If there's one thing sports leagues are seeking, it's an expanded viewership and fan base for their teams. And if daily fantasy sports is getting the job done, there's no reason why the legalization of sports betting wouldn't have a similar effect.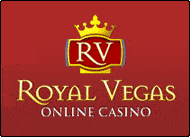 Royal Vegas Canada has been our editor's #1 pick for three consecutive years ! Great compatibility of course (iphones, mobiles and tablets) but also an exciting range of games and promotions. Excellent support teams and quick cashouts… What else to ask for ?
(Remember to gamble responsibly)