29 Aug
Canada Court says High Roller must pay $11.1mm Debt to Singapore Casino
Like the rest of us, high rolling gamblers have upswings and downswings. Because they are wagering more figures than most, they often receive entitlements from casinos, but neglecting to pay down multi-million dollar debts is not one of them, as one big spender by the name of Jian Tu seems to think.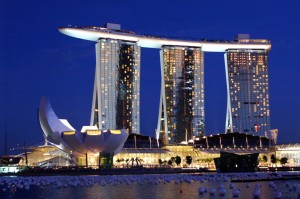 According to Canadian court documents, in February of 2013, Mr. Tu entered the Marina Bay Sands casino in Singapore where he accepted a massive credit line equivalent to CAD $9.94 million. He then proceeded to gamble away the full amount before leaving the country, presumably returning to his home in Toronto, Ontario.
A year later on February 18, 2014, with no payments on the debt forthcoming, the Singapore casino filed litigation against Mr. Tu for repayment of the debt, plus interest and court costs; an amount totaling CAD $11.13 million. From there, three attempts to serve Mr. Tu were made between March 6-15, 2014. He responded to none of them.
After several more attempts were made, the Ontario Superior Court Justice ruled in favor of the Las Vegas Sands-owned casino, ruling that Jian Tu would have to pay the $11.13 million debt.
However, since the defendant never bothered to respond to the statement of claim, nor did he respond to any of Marina Bay's attempts to serve the judgement, the casino proceeded to register writs of seizure and sale on Mr. Tu's property in Markham, Toronto in July 2014. Again, despite multiple attempts to serve papers between then and January 2015, no response was received.
Finally, Mr. Tu did respond by trying to have the judgement dismissed on several grounds. He claimed that an "exclusive jurisdiction" clause forced the trial to be held in Singapore, not his home country of Canada. He also said that he never received any of the notices, and that he did not reside in the Markham, Toronto home at the time the claim was made, therefore the property is not eligible for seizure and sale.
Justice Sean Dunphy would have none of it.
"The Superior Court is not a sandbox playground where 'do-overs' can be expected on demand," ruled Dunphy. "The stakes are high and this is no time to keep powder dry. If there is any reason the judgment ought not to stand, any and all reasons must be diligently and properly placed before the court."
The court justice found that Mr. Tu had no grounds or sufficient evidence to back any of his claims, refusing to dismiss the case or transfer litigation to Singapore.
"Bald, hearsay statements to that effect which have been made without explanation of the circumstances carry little weight in these circumstances," said Dunphy. Regarding Tu's request to dismiss the judgement and move the case to Singapore, he said, "Even if I accepted the defendant's assertion (which I do not), the defendant would have still to explain his delay in responding to the judgment and to provide the court with some indication that he has a bona fide defence on the merits."
In essence, moving jurisdictions would only delay the inevitable—Jian Tu is responsible for his exorbitant debt to the Singapore casino.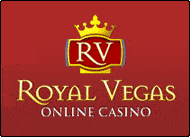 Royal Vegas Canada has been our editor's #1 pick for three consecutive years ! Great compatibility of course (iphones, mobiles and tablets) but also an exciting range of games and promotions. Excellent support teams and quick cashouts… What else to ask for ?